Bhubaneswar: Senior officials of Bhubaneswar Development Authority (BDA) made on-the-spot inquiry and initiated the first step towards opening Damana-Gadakana Road, leading from Damana Square to Netaji Subhash Enclave.
This road, once completed, will serve as the alternate road connecting Damana with Sainik School Square and serve as a bypass. The path of the road would be Damana Square – Netaji Subhash Enclave-East Coast Railway area-Sainik School- Sainik School Square on Acharya Vihar-Kalinga Hospital Road and vice-versa.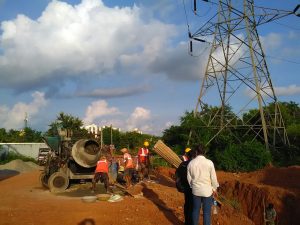 It may be mentioned here that following congestion on Airport-Nandankanan road increasing by the day, the state government had been planning two alternate roads on either side of the major lifeline of the city. The work on road from Damana side and Netaji Subhash Enclave, however, has been stalled for almost three years due to encroachment and acquisition issues.
A senior official team of BDA headed by Secretary Ramesh Chandra Rout reached the spot on Thursday and ordered removal of structures like unauthorised boundary walls and other obstacles. However, four houses on private land were marked for which negotiations have started with the owners, so that the land would be available after the process to speed up the road-laying work.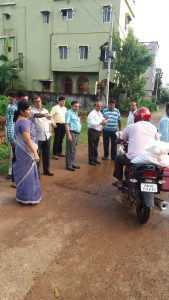 Officials from BMC and land acquisition officer of Odisha Water Supply and Sewerage Board, Khurda, were also present along with the senior officials from BDA and the project involves many components.
BDA Member (Enforcement) and additional commissioner Bhabani Shankar Chayani said, "The action has given a momentum to the process of development in the area and once the road is opened, it would provide a better access and also alternate passage to the traffic management, which infects the busy Jaydev Vihar-Nandan Kanan stretch every day."
The road would provide a convenient bypass for the people to reach Sainik School Square by taking the left turn from Damana Square, while coming from Nandankan and also vice versa, once the road is open. "This action also helped in moving the stalled sewerage network project as a major pipeline was to pass under that stretch. Now that work has also started," the senior BDA official added.
Sources said, the Damana-Gadakana road was planned long ago. People staying in Netaji Subhash Enclave in Gadakana with 304 dwelling units, belonging to HIG and HIG deluxe category, would benefit from it.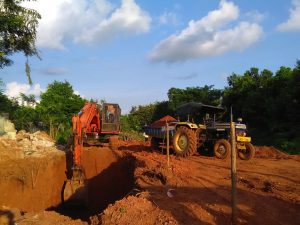 Meanwhile, a meeting under the chairmanship of BDA Secretary Ramesh Chandra Rout has decided to go for land acquisition through direct purchase through bilateral negotiations in Gadakana mouza, required both for the vital road project and laying of the sewerage network. However, the compensation would be facilitated by the Sewerage Board and the rates will be fixed by Collector, Khurda, as per the principles of negations prescribed by the Revenue and Disaster Mitigation Department, official sources said.