Bhubaneswar Loses Its Precious Bodhi Tree
Bhubaneswar: Cyclone Fani has left behind tell-tale signs of destruction. The severe cyclonic storm has dealt a body blow to the green cover of coastal districts as more than 10 million trees have been uprooted and an equal number of trees damaged.
According to preliminary estimates, Bhubaneswar alone has lost over two millions trees and among them is the 62-year-old tree Bodhi tree on the Mahabodhi Society premises here.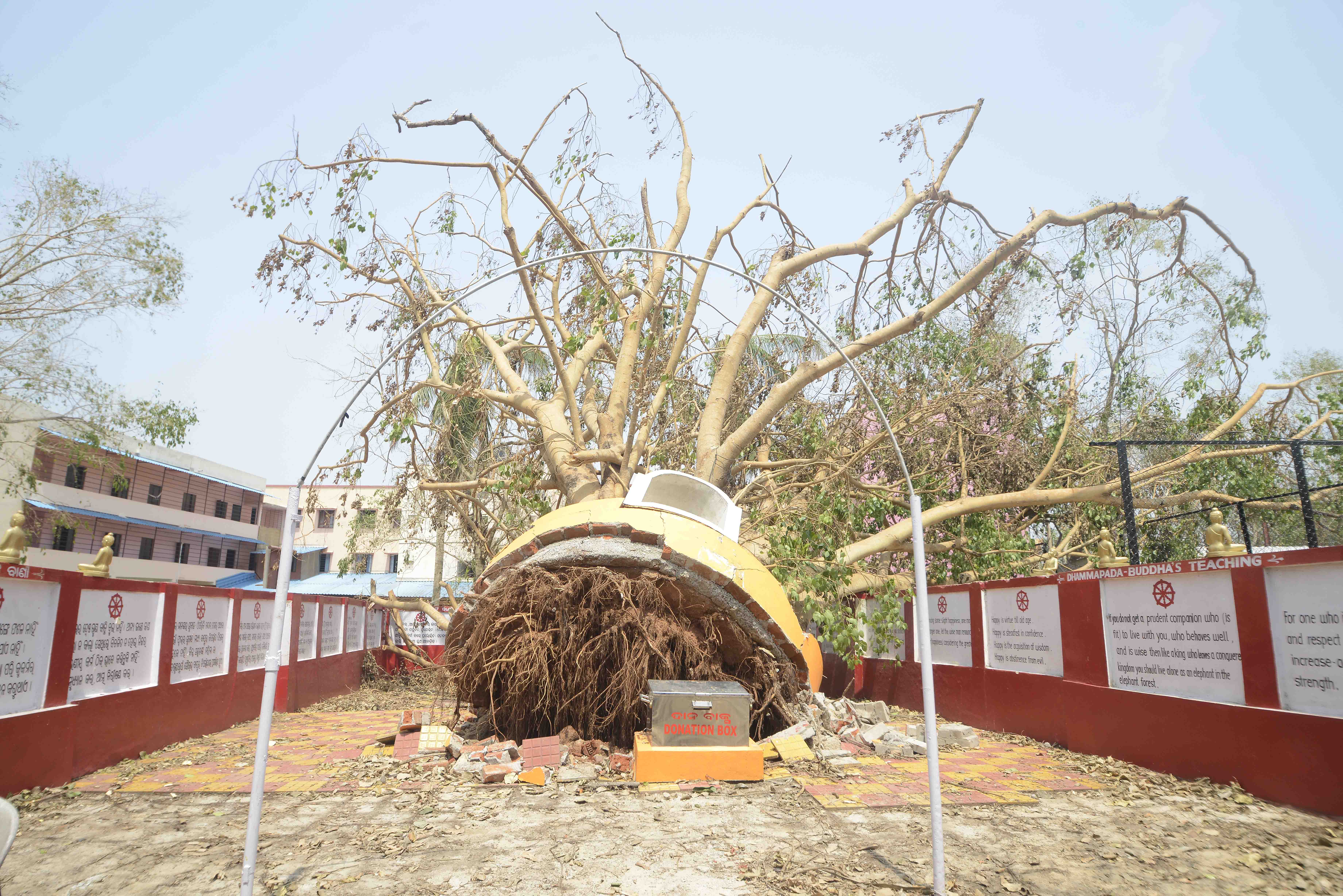 Cyclone Fani ripped off the tree, which was a direct descendant of the original Bodhi tree at Gaya, under which Gautam Buddha is said to have attained enlightenment.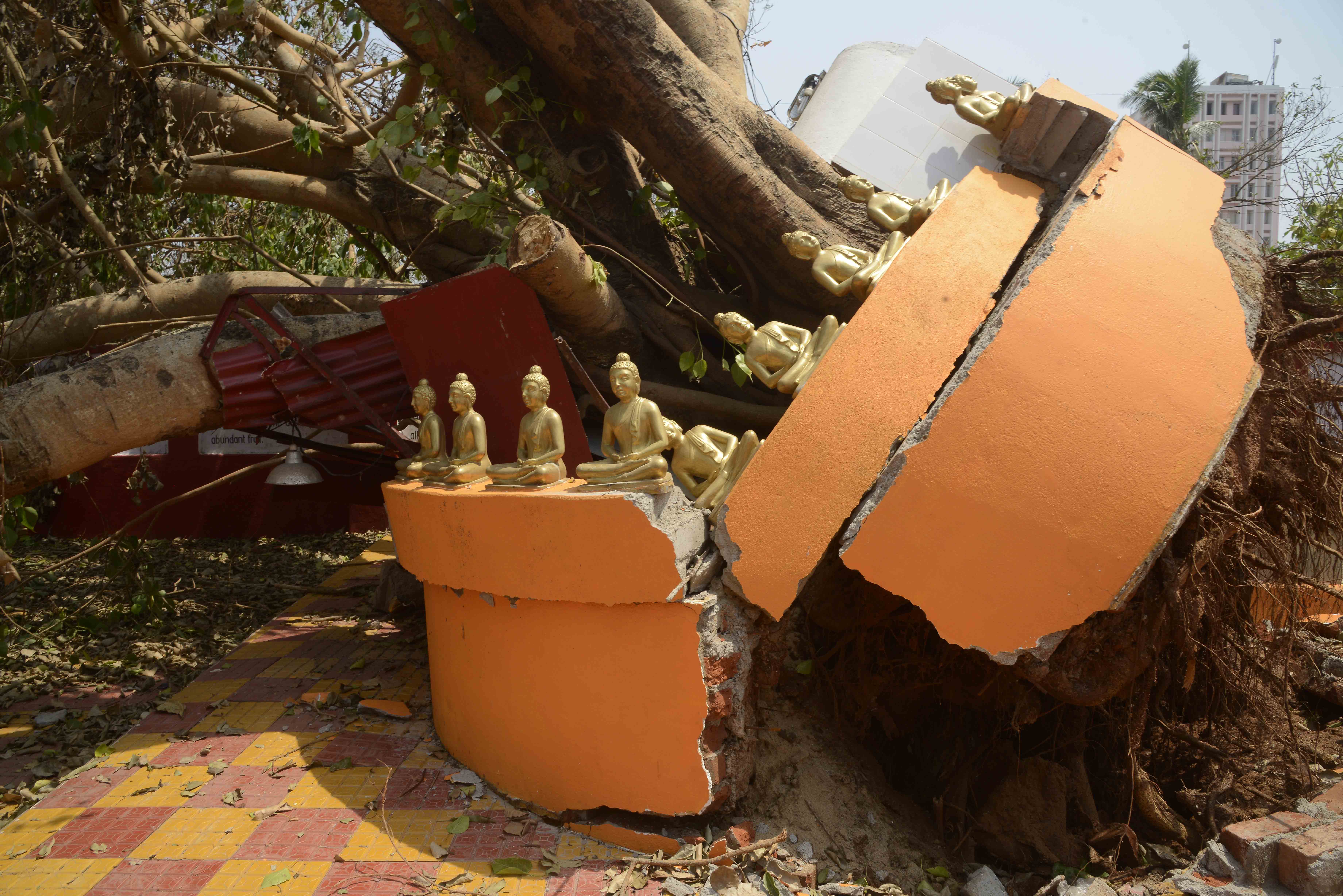 Around 28 precious stone statues of Buddha have also been damaged as these failed to withstand the strong force of the cyclone when wind speed touched 100kmph in the Odisha capital on May 3.
Tourists and practitioners of Buddhism once meditated under the shade of the tree. The seedling, which was brought from Sri Lanka's Anuradhapura, was planted in the city by the then Prime Minister of Myanmar U Nu. A small temple was then built near the tree. The temple, a few yards from the IDCO Exhibition Ground, grew bigger with a pedestal constructed there four years ago.