Bhubaneswar: The face-off between the BJP and the ruling BJD over the seizure of cash in Odisha's Bargarh district reached a new high on Monday.
While the BJP demanded an investigation into the case by the Enforcement Directorate (ED) with immediate effect, the BJD warned the saffron party of the boomerang effect if it tries to implicate its party leaders in this case.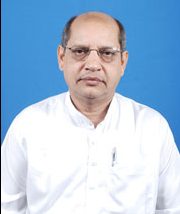 "If the BJD claims that the cash seized by the police belongs to the BJP and the Vishwa Hindu Parishad (VHP), the prime accused in this case would be none other than the BJD Rajya Sabha member, Prasanna Acharya. Everyone, including Chief Minister Naveen Patnaik knows the RSS background of Prasanna Acharya. Hence to cover-up the issue, the BJD has launched vilification campaign against the BJP. Since the BJD is in power, let it ask the ED and the Income Tax Department through the electronic mail within half-an-hour for an investigation to the case to unravel the truth," said Union Minister Dharmendra Pradhan.
Pradhan also dared the Bargarh SP to investigate into the case.
Rebutting the allegations of Pradhan, BJD spokesperson Pratap Deb said the BJP is trying its best to malign the BJD as it knows that it would lose the Bijepur bypoll.
"The Union Minister has demanded a probe into the case by the ED and Income Tax. The fact remains that both the ED and the Income Tax department are under the beck and call of the BJP-led government at the Centre. We accept his challenge. Let the ED and Income Tax officials probe into this case. Besides, we welcome a probe by any independent police agency and urge the agency to track the call details from the mobile phone of the two arrested persons in the cash seizure case. Let the agency investigate into the complaint filed by the BJD on the torching of a church in Padmapur which will establish the involvement of the arrested duo. From this, it would be clear as to who is telling the truth and who is trying to cover up the case," Deb claimed.
Reacting to the allegations, Acharya said the BJD has already apprised the Election Commission of this incident and suggested that it can order an ED or the Income Tax department to probe into the incident.
Replying to the allegations on his RSS background, Acharya said the BJP should stay away from pointing its fingers at his personal character else it will have the boomerang effect.