Seven Killed As Bus Falls Off Mahanadi Bridge In Cuttack
Cuttack: Seven persons were killed and several others seriously injured after a Cuttack-bound private bus fell off the Mahanadi Bridge at Jagatpur, on the outskirts of Cuttack, on Tuesday evening.
The private bus was on its way from Talcher to Bhubaneswar when the driver lost control over the vehicle. It fell off the bridge after hitting a buffalo.
On being informed, Jagatpur police and senior officials of Commissionerate Police, Fire Services personnel and Odisha Disaster Rapid Action Force (ODRAF) rushed to the spot to rescue the injured passengers.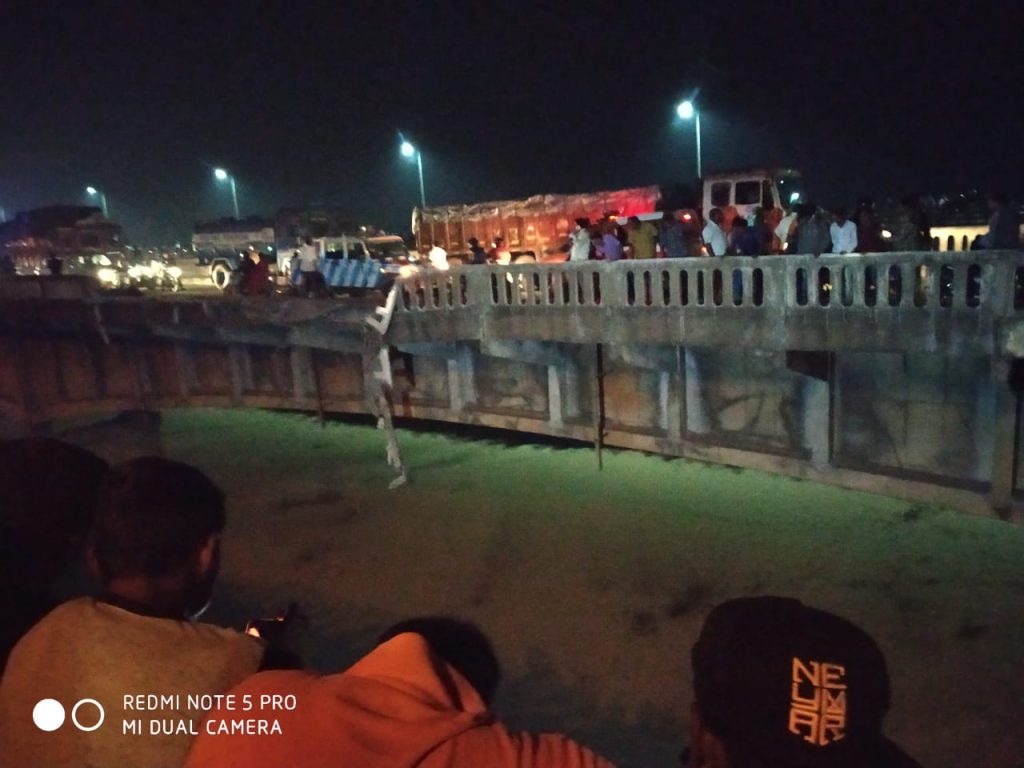 Fire Services personnel were seen rescuing the injured with the help of a ladder. More than 30 passengers were then rushed to SCB Medical College and Hospital in Cuttack.
Chief Fire Officer Sukanta Sethi said some injured passengers were taken to the highway using the ladder while others were ferried in power boats to the bank of the river from where they were taken to the SCB.
In a tweet, DGP Dr R P Sharma expressed grief over the death of seven persons in the accident.
I am extremely saddened to know about seven deaths…RIP…most of the other injured have been shifted to the hospital and are receiving treatment….wish them a speedy recovery….
— Dr. Rajendra Sharma. (@DrRajendraShar2) November 20, 2018
He also posted pictures of the ongoing rescue operation, which has now ended.
ODRAF and Police personnel are rescuing the injured and shifting them to the hospital. pic.twitter.com/9oBl5rqt9c

— Dr. Rajendra Sharma. (@DrRajendraShar2) November 20, 2018
The accident took place between 6.45 pm and 7.15 pm and the rescue operation began within an hour, the sources added.
Meanwhile, Police Commissioner Satyajit Mohanty also rushed to the spot. "Darkness made the job difficult. Four power boats were engaged to shift the injured and dead from the river bed to the highway," he said.
Regional Transport Officer (Cuttack) Dipti Ranjan Patra said the rescue operation was hampered since it was an AC bus with closed windows that cannot slide open.
It was a two-three-year-old bus bearing the number OD35A0211, he added.
Informing the media, Emergency Officer of the SCB Dr Bhubanananda Maharana said special arrangements have been made for treatment of the injured patients and ICU cabins readied for the seriously injured.
"We have readied 40 beds for free treatment of the injured and 15 have already been admitted to the hospital," he added.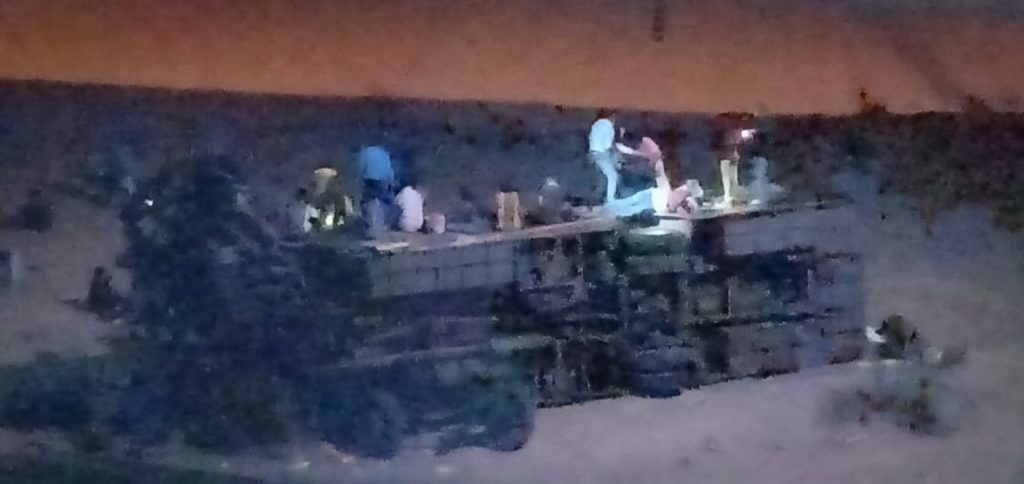 Expressing shock over the accident, Chief Minister Naveen Patnaik initially directed Health Minister Pratap Jena to rush to the spot and take necessary measures for immediate treatment of the injured passengers.
Since the Health Minister is in Delhi, he then directed Sports and Youth Services minister Chandra Sarathi Behera to proceed to the spot and oversee the treatment.