Bhubaneswar: The fourth evening of the OMC Guru Kelucharan Mohapatra Award Festival 2018, featured a beautiful mix of dance and music with the legendary Pandit  Rajendra Gangani' spellbinding Kathak performance and Ambi Subramaniam's captivating solo Violin rendition.
The festival has been presenting performances by both established and budding artistes that the Odisha audience has not yet witnessed, giving them the experience of witnessing an exemplary performer as well as the novelty of an upcoming star.
The evening commenced with the traditional lighting of the lamp in the presence of eminent Odissi dancers Aruna Mohanty and Pranati Mohanty.
The stage opened with a solo performance by Kathak maestro Pt Rajendra Gangani. He began his recital with Jagannatha Swami Nayana Pathagami Bhava Tume paying obeisance to Lord Jagannath. This was followed by his first main piece, Durga Stuti by Guru Gobind Singhji, portraying the power and grandeur of Goddess Durga.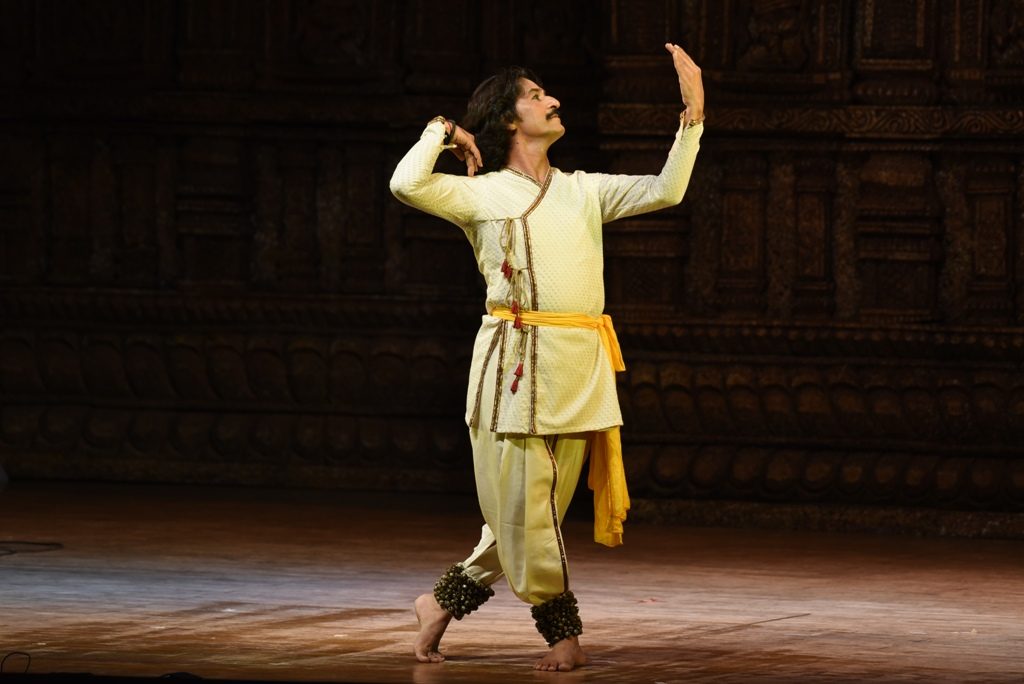 This was followed by a piece on the Nritta aspect of Kathak, exploring the technical intricacies of pure dance effortlessly and with absolute poise and dignity, captivating the audience.
The next piece in his repertoire for the evening was an Abhinaya from Jayadeva's Geeta Govinda, Srita Kamala Kuccha Mandala. His beautiful portrayal of this popular Ashtapadi spoke volumes about his mastery of the field. He then explored Dhrut Laya of Teen Taal and Lehras in Raag Charukeshi.
The audience witnessed a rare composition with unique Uthans, Thaats and Parans. Through his innovative style and technical wizardry, Pt Gangani presented an evening of Kathak that was truly a memorable experience for the Bhubaneswar audience. He was accompanied on a flawless orchestra by Ravi Shankar Sharma on Sitar, Ayyub Khan on the Sarangi, Samiullah Khan on vocals and Yogesh Gangani on the Tabla.
The second performance of the evening was a classical Carnatic Violin recital by the Ambi Subramaniam. Hailed as the new king of Indian classical violin, Ambi lived upto his reputation with a sensitive, mature and spell-binding performance. He performed pieces from a traditional Carnatic repertoire and was ably accompanied on the Mridangam by VV Ramanamurthy and on the Morsing by Satyasai Ghantasala.
He started his recital with a composition by his father, the legendary Dr L Subramaniam, in Raag Abhogi and went on to present a Pallavi in Raag Charukeshi, and concluded with a Tillana.
The festival had begun on September 5.