Children's Day Special: 10-Year-Old Drummer Hits The Right Note
Bhubaneswar: Abhishek Sahoo is drumming up a story of talent devoted to a cause and we at Odisha Bytes cannot be but proud of this 10-year-old boy.
Hailing from Heritage City of Cuttack, this little star drummer has struck a chord with his social work.
As a three-year-old, he would play around drums. "When he turned eight, he got more serious. He never really underwent any training as such. YouTube has been his guide," his father Alok Sahoo said.
A Class VI student at SCB Medical Public in Cuttack, he has won several awards as a drummer both at state and national levels, 149 awards to be precise. He has done about 350 shows in and outside Odisha, till date, his father added.
At an age when children can barely do something for themselves, forget others, he sponsors education of little kids and teaches them himself. "Drumming is my passion so whatever I earn from my shows, I try doing my best with it. When I look at those who are not as privileged as me, I feel like doing something for them. I distribute clothes, blankets or whatever possible among the needy," he said.
The young drummer is an active member of five different NGOs – Biswa Kalinga Foundation, Loka Seva, Eita Jibana, Phoenix and Semra Foundation. He is the brand ambassador of two of them.
The multi-talented little heart has also acted in 'Ama Ghare Lakshmi', an Odia TV series.
Speaking about his favourite show so far, Abhishek said the one at Sri Sri University was amazing. "I have performed at colleges, anniversaries and NGOs but at that university, the feeling was incredible. There was this brilliant team and the singer only added to all the charm," he said.
He aims to become a doctor and a popular drummer. "I also play piano and harmonium but as of now, studies and drumming are my only focus," he said.
He had qualified 'Britain's Got Talent' in 2016 but due to financial constraints and lack of support, his father said, they could not take him there. "Media has been really helpful but no ministers lent a helping hand," he said. Besides, he believes, there are not many facilities available in Odisha to move ahead.
"We belong here and I want my child to learn his roots well, so I am still here," he said.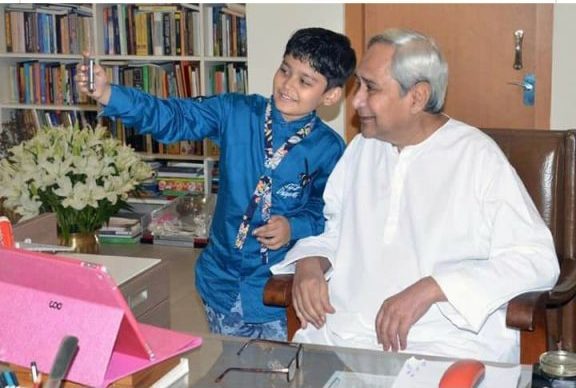 Chief Minister Naveen Patnaik met him at the secretariat last year and appreciated his efforts, thoughts and noble gestures at such an early age.