Children's Day Special: Meet The Wonder Kids Who Made Odisha Proud
Bhubaneswar: Children's Day is celebrated across India on this day, November 14, every year to mark the birth anniversary of India's first Prime Minister Jawaharlal Nehru.
'Chacha Nehru', as he was fondly called, considered children to be the strength and foundation of a society. There can be no better way to pay tribute to him than talk about talented children.
Let us look at some wonder kids of Odisha who have stood out with their talents and achievements.
Shreyansh Dixit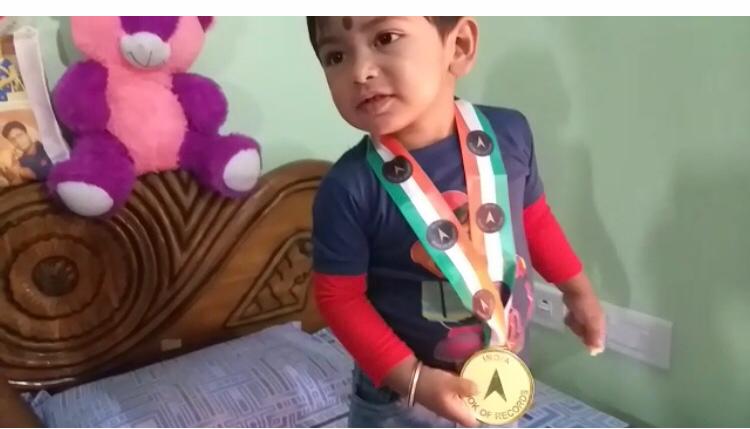 Shreyansh, born on March 21, 2020, has earned a place in India Book Of Records for correctly identifying freedom fighters and leaders looking at photographs, body parts and different colours.
After he passed a test, he was presented a certificate.
Just over a year and a half, Somanath Dixit and Sonali Mishra's son Shreyansh is from Uttaran village under Kantapada block in Cuttack district.
"We are very happy for this God-gifted memory power of our child," said Somnath.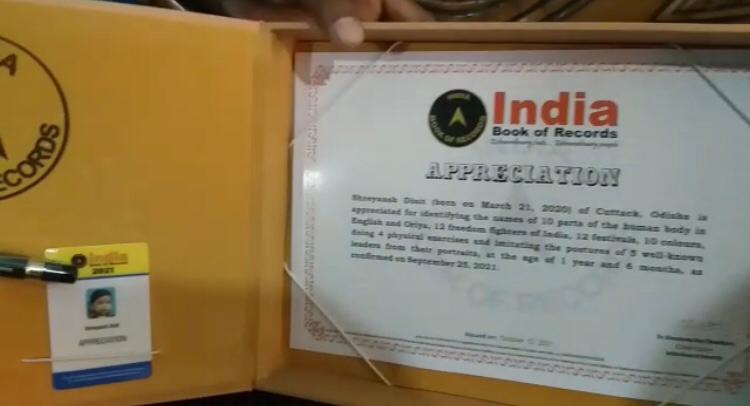 Hardik Kumar Nayak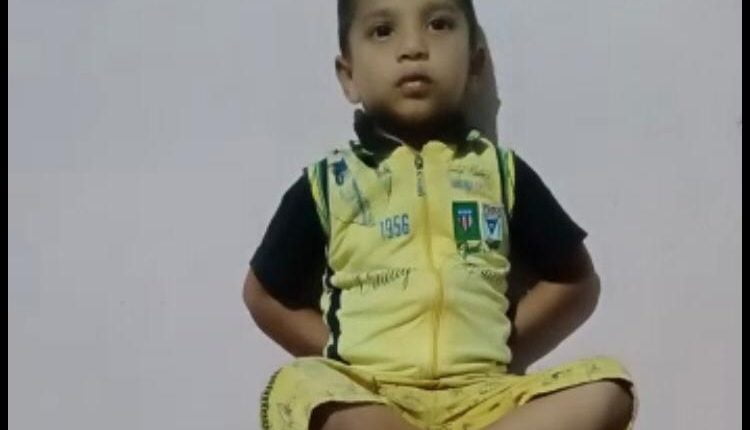 Hardik is five years old with an extraordinary memory and knowledge for a child of his age.
Hardik, whose father Ranjit Nayak is a daily wage worker and mother a home maker from Dadapada village under G Udayagiri block in Kandhamal district, studies in an Anganwadi centre. Like any normal child, he loves to play. But ask him the capital of any state of India and he won't falter. He can also rattle off names of many countries and their locations.
That's not all. Hardik can recite shlokas and mantras with clarity and flawless pronunciation. No wonder, he is liked and loved by everyone in the village.
Shreyasi Mahanta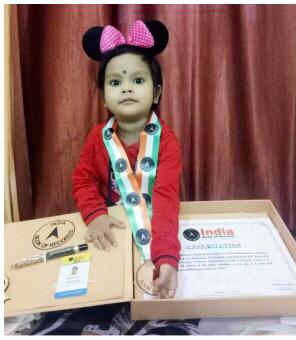 Shreyasi found a place in the India Book of Records in July this year, at the age of two years and seven months.
She won recognition for correctly identifying 10 animals, seven food items and seven colours. She could also recite all English alphabets and 10 from Odia language.
Shreyasi, a native of Mayurbhanj district, lives in Delhi with her parents.
Priyanshu Jena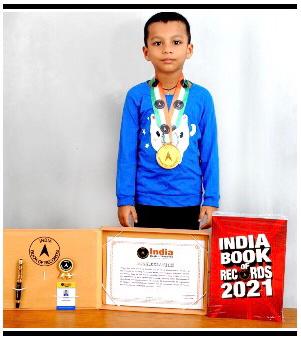 Four-year-and-seven-month-old Priyanshu Jena, a resident of Bhubaneswar, made it to the India Book of Records by giving 7 opposite words, sense organs, 9 rhymes, 21 GK questions, days of the week, months, numbers from 1-100. He was also appreciated for solving basic mathematics; identifying seasons, weathers, 17 animals, 33 action words, 15 vegetables, 15 shapes, 12 animal babies, 10 fruits and 13 colours.
D Harekrishna Patro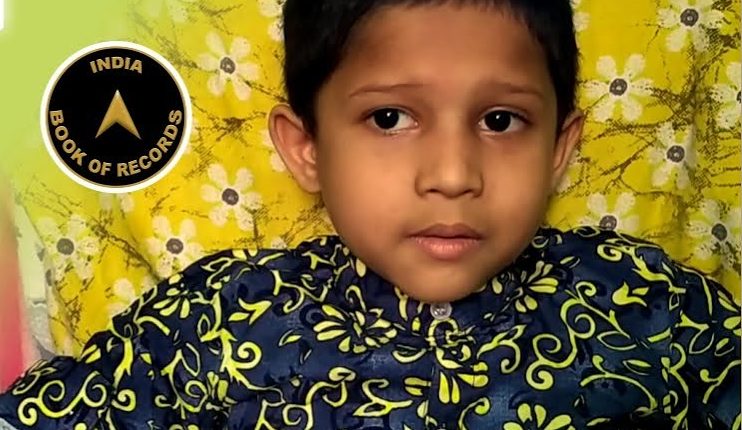 Barely five-and-half years old, D Hareskrishna Patro etched his name in the prestigious India Book of Records in July.
This wonderkid from Berhampur impressed by reciting 35 binomial scientific names of fruits, plants and animals in just 1 minute and 25 seconds.
He was also awarded a place in India's World Records, organised by the IWR Foundation in Jamshedpur. He was the youngest to recite scientific names of 30 organisms in the shortest time.
Anwita Mishra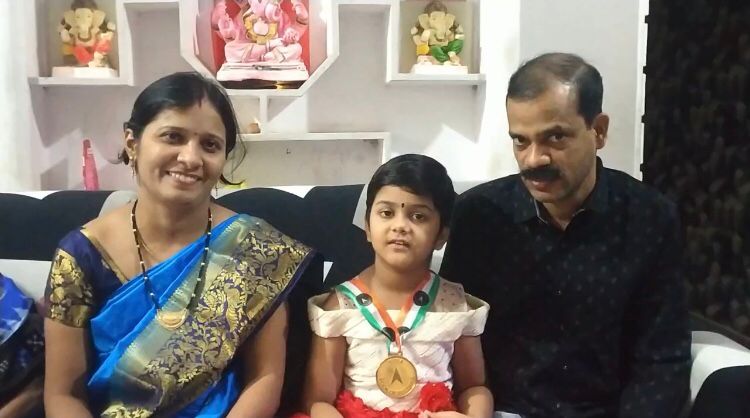 Just five-and-half years old, Anwita Mishra of Koraput district forced her way into the India Book of Records in August by recalling names of 48 Asian countries and their capitals in 40 seconds. She can also name India's states, union territories and their capitals in 34 seconds.
Daughter of Shankar Mishra and Madhusmita Panigrahi, Anwita lives in Raju Sahi at Jeypore. A student of UKG, she has a good memory and can fluently chant mantras, which she has picked up listening to her grandmother.
Ayushman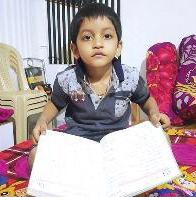 Ayushman, from Bhubaneswar, is not even four, but can flawlessly say the names of many countries, their geographical locations and capitals.
Yet to start his primary education, Ayushman learnt about the countries from his mother Priyanka Priyadarshini, a housewife, while being confined indoors during the COVID-induced lockdown.
"Ayushman is a very active kid and picks up everything quickly. He took four to five days to pronounce names of the countries and in 20 days, he knew 10 countries and their capitals," Priyanka said.
Ayushman's father is an eye specialist and the family stays near Kali temple in Unit III.
He is fondly called 'Sishu Chanakya' in his locality.