Classes In Colleges, Varsity Across Odisha Suspended Till May 2
Bhubaneswar: Classroom teaching in higher educational institutions will remain suspended for six days, beginning Wednesday, in view of the prevailing heatwave conditions in Odisha.
However, examinations, evaluation, administrative and research works will continue even when these institutes are shut till May 2, the Higher Education department tweeted on Tuesday.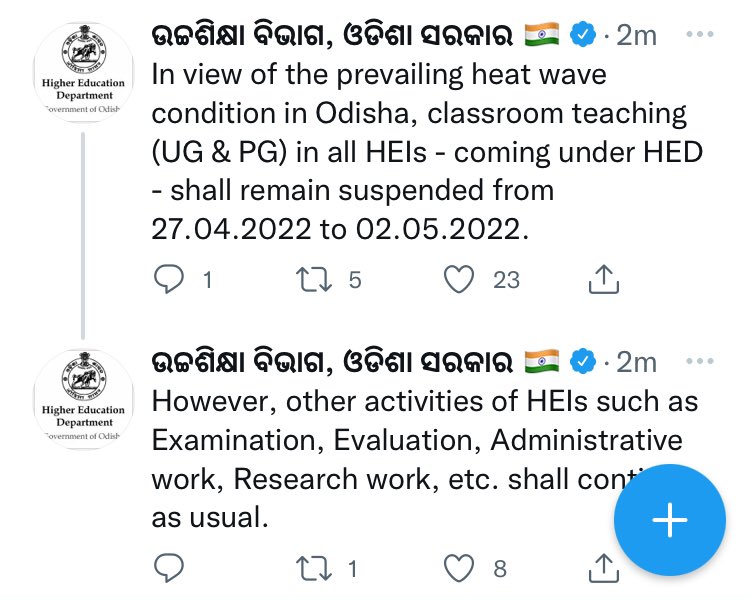 The government had earlier declared to keep schools and Anganwadi centres shut for five days till April 30. This, however, will have no impact on the scheduled exams for Class X and Plus II.
Also Read: Heatwave: Schools In Odisha To Remain Closed For 5 Days
Notably, the IMD has issued heatwave warning for Odisha till April 29.