COVID Surge: Another Municipal Corporation In Odisha Makes Face Masks Mandatory
Sambalpur: Amid a COVID uptick, the Sambalpur Municipal Corporation (SMC) on Thursday made it mandatory for people to wear face masks within the city limits.
"All citizens residing within SMC area as well as outside citizens coming to SMC area or present in SMC area shall have to wear masks appropriately while moving out and while in public places," the official order said.
People have also been asked to maintain a social distance of two metres among themselves at all times while in public places.
Besides, the hotel, restaurant and tea stall owners have been directed to avoid crowding on their premises. "If there is any crowd, they will need to facilitate the parcel system, and disperse the gathering. Anyone violating the order will be penalised," the order added.
Check the notification: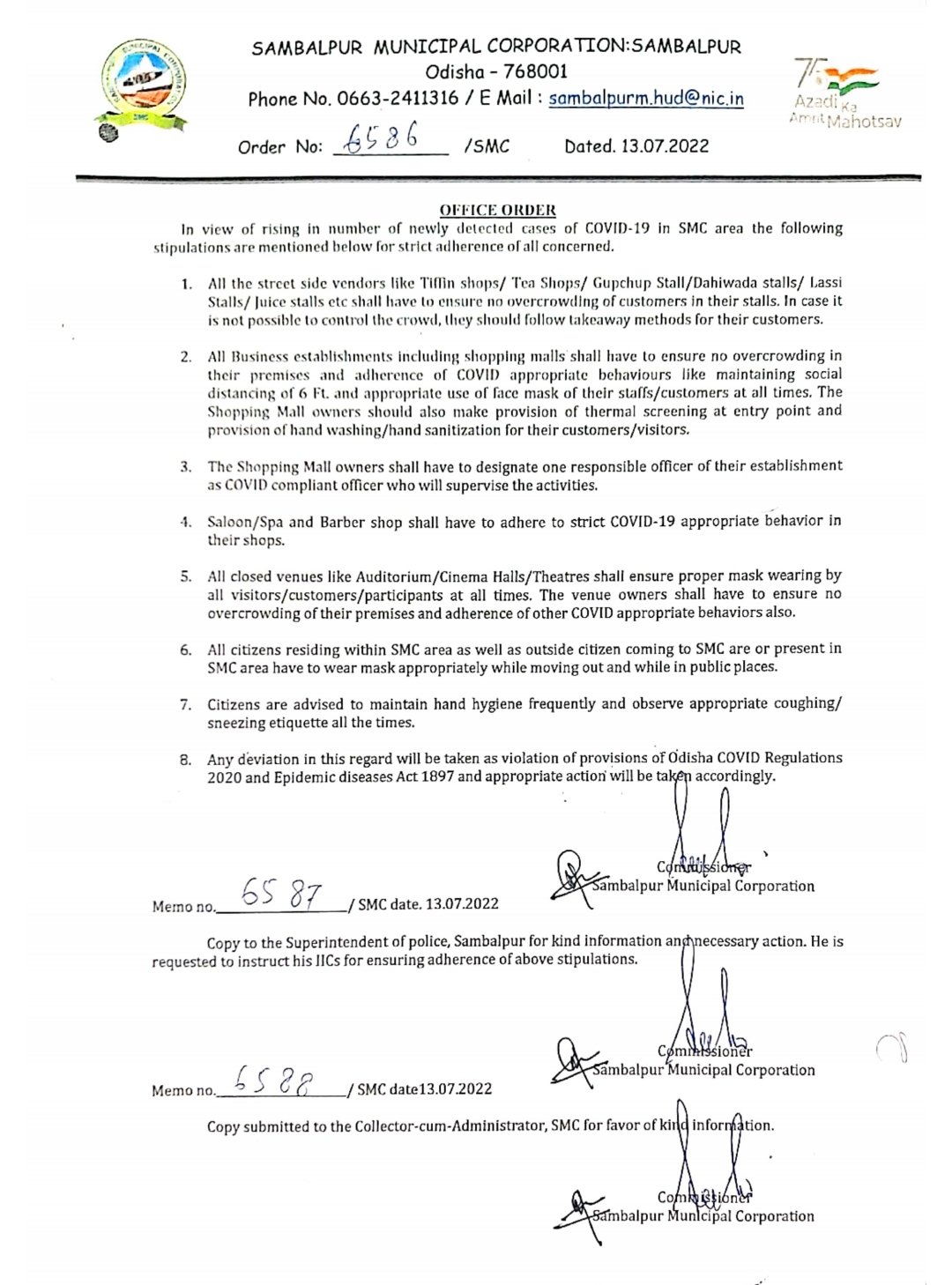 Sambalpur district currently has 115 active cases.
Earlier, the Bhubaneswar Municipal Corporation (BMC) and Cuttack Municipal Corporation (CMC) had also made similar announcements.