Cyclone Jawad To Pass 'Very Close' To Odisha Coast On Dec 4, Know What IMD DG Mrutyunjay Mohapatra Has To Say
Bhubaneswar: The low-pressure area over south Thailand and neighbourhood, is likely to emerge into the Andaman Sea during the next 12 hours and concentrate into a depression by December 2.
"The depression will intensify into a cyclonic storm and move northwestwards, strengthen further and reach north Andhra Pradesh­-Odisha coasts by the morning of December 4. There is also a possibility of the system intensifying into a severe cyclonic storm," IMD DG Mrutyunjay Mohapatra told the media on Tuesday.
After reaching the coast, the cyclonic storm will not cross immediately, rather it will move towards north-northwest wards, he said, adding that things will be clearer after the depression is formed.
If the system intensifies into a cyclone, it will be named 'Jawad' as proposed by Saudi Arabia.
Also Read: Cyclone Jawad To Make Landfall Between Berhampur & Puri! 
Under its influence, several parts of Odisha will start experiencing rain from December 3 and some parts will receive heavy to very heavy and isolated heavy rainfall (more than 20 cms) the following day, the IMD DG said.
"South Odisha will initially experience rainfall, and the intensity will increase in north coastal districts of the state subsequently," he added.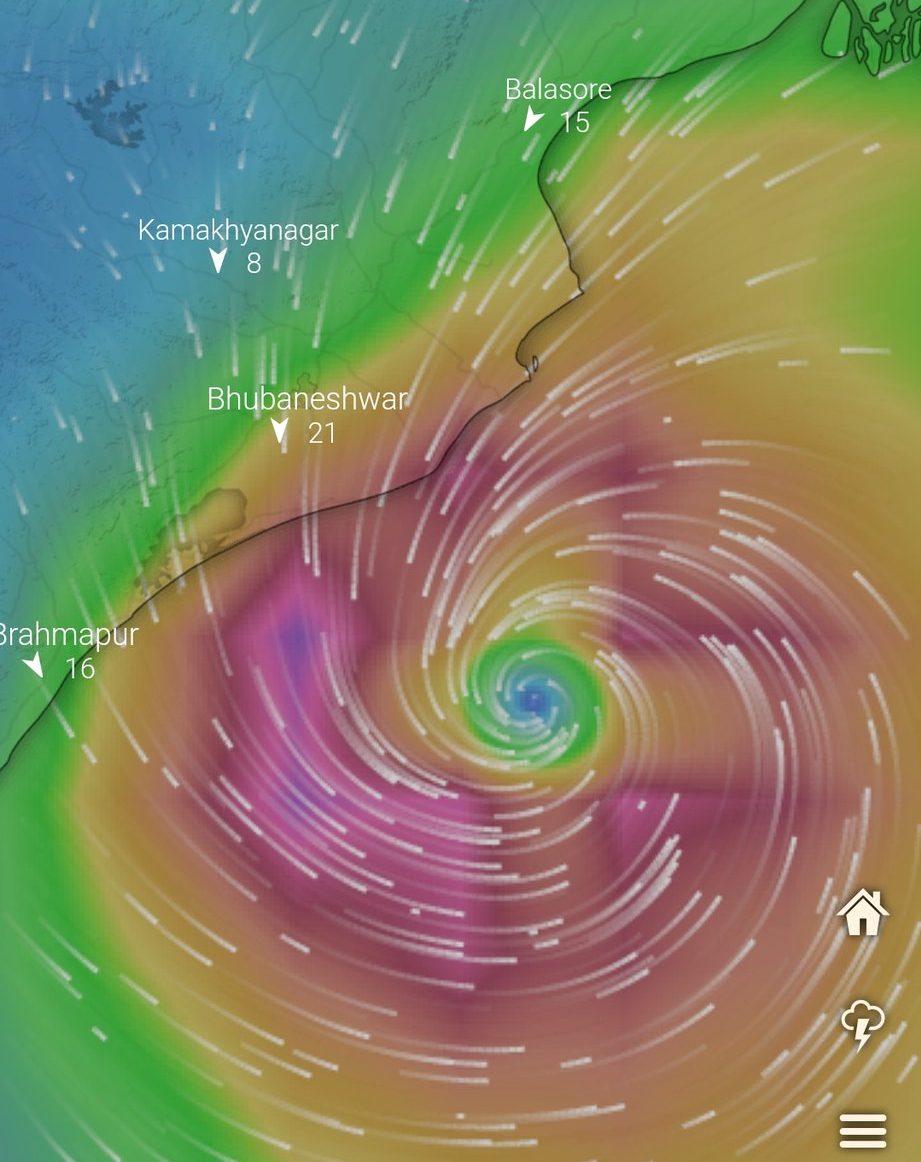 The IMD had earlier issued yellow warning for Gajam, Gajapati and Puri on December 3.
Mohapatra said that squally wind speed reaching 40 to 50 kph and gusting to 60-90 kmph is likely to prevail along the Odisha coast from December 3. Fishermen have been advised to return to the shore by December 2, he added.
According to the American GFS model, the possible cyclonic storm will pass very close to the Odisha coast on December 4.
According to private weather forecaster Skymet, favorable environmental conditions are expected to rapidly strengthen the weather system into a cyclone by December 2 over central parts of the Bay of Bengal(BoB).  "The storm is likely to move northwestward and reach the proximity of coastline by December 3, over the westcentral BoB.  The tentative landfall of the storm is likely on December 4," it said.
Also Read: Will Odisha See Cyclone Of Very Severe Intensity On December 4 Morning?
There is a little uncertainty about the place and time of landfall, as of now.  The coastline of Andhra Pradesh, Odisha and West Bengal is at risk of being breached by the storm. Precise time and place of landfall will be authentically predicted after 48 hours, it added.