Day 3: Odissi, Kuchipudi Steal The Show At Konark Festival
Konark: The third evening of Konark Festival, organized by the Odisha government's department of tourism, witnessed the delineation of bravura piece of choreographies in Odissi and Kuchipudi.
In the first phase the artistes of Sutra Foundation, Malayasia, led by Guru Ramli Ibrahim came up with a unique choreography titled Ganjam. The dance composition included Mangalacharan, Laxmi-Narasimha Stutee taken from Prahallad Natak of Ganjam.
The next item was Sthai, depicting the artistic postures found in the temple walls based on Sakhi Nata tradition of Ganjam.
The next recital was Rama Bhajan prayer to Lord Rama taken from the narratives of Daskathia, another popular folk art form of Ganjam. The Odissi choreography got concluded with Yogini-Mokhshya, the creation of yoginis from the yogic power of Lord Siva.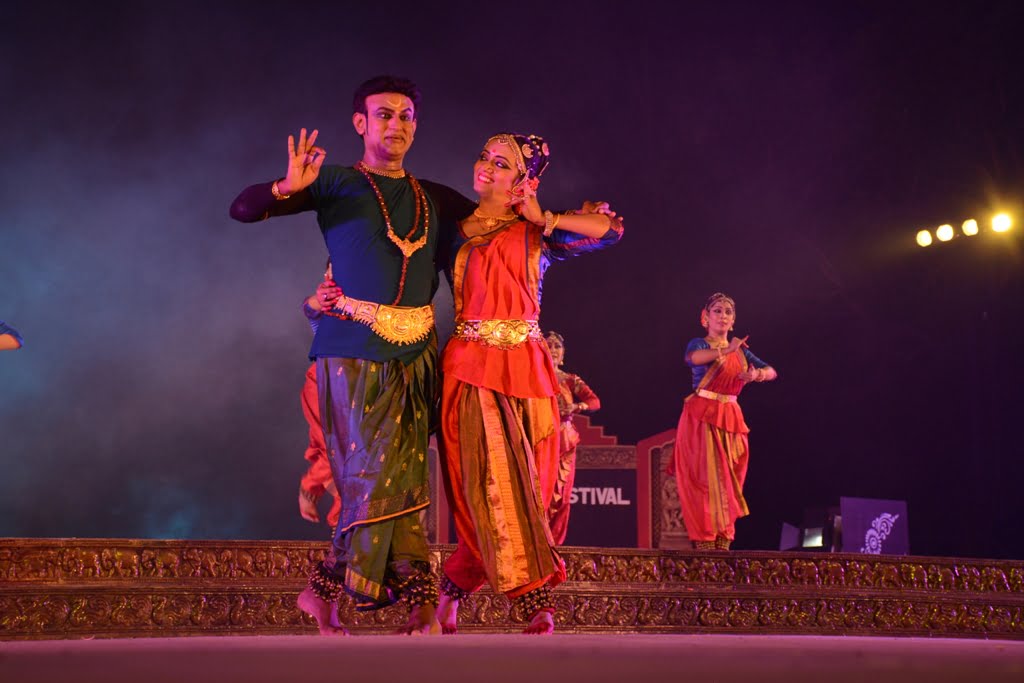 The evening's other attraction was classical Kuchipudi presented Vanishree Rao from Rasa United, New Delhi. The artistes enthralled the audience with Ananda Tandav followed by Mahisasura Mardini, pure dance Tillana and a prayer dance dedicated to Lord Shiva and Lord Krishna.
The evening's programme commenced after lighting of the lamp by Barabati-Cuttack MLA Debasis Samantray, development commissioner R Balakrishnan, former chief secretary Jugal Kishore Mohapatra, former bureaucrat Sanjeeb Chandra Hota and director of tourism Nitin Bhanudas Jawale.
The morning session of Day 3 witnessed a literary meet on the premises of open-air stage organized with Konark Sahitya Sansad. On the golden beach of Chandrabhaga, the Sand Art Festival marked tremendous congregation of art lovers and critics.