Diwali bonanza 'Tu Mo Hero' ready to hit theatres
Bengali beauty Jhilik Bhattacharjee is quite hopeful about her upcoming movie 'Tu Mo Hero' to be released during Diwali. The audio of the film was unveiled recently.
Produced under the banner of Uday Movies, the story and direction is by Dilip Panda while Baidyanath Dash has scored the music. Young singers Humane Sagar, Aseema panda, Ananya Sritam Nanda, Tariq Aziz, Satya and Pragyan have lent their voice to the songs.
Jhilik will be seen opposite Jyoti Ranjan Nayak in the romantic-action movie. She is playing a rich girl, who falls in love with a guy from a slum and faces the crude realities of life. "Jyoti is a very good actor and dances well too. The audience will not only love our on-screen chemistry but also the subject of the film," said Jhilik, who debuted opposite star kid Amlan in 'Target' in 2013.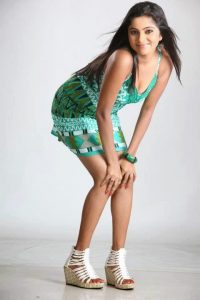 Since then, she has carved a niche for herself in Odia film industry with her looks and acting prowess. She has paired up with almost all superstars of Ollywood. In 2016, he starred opposite Anubhav in 'Agastya' and 'Baby'. Earlier, she worked with Babushan in 'Super Michhua', 'Lekhu Lekhu Lekhideli', 'Jabardast Premika' and opposite Arindam in 'Love You Hamesha'.
Asked how comfortable it was working with a young actor in 'Tu Mo Hero', prompt came the reply, "I enjoyed working with Jyoti and being an artiste, I am open to work as long as I like the concept."