Durga Idol Immersion Ceremony Starts In Odisha's Twin Cities Amid COVID Restrictions
Bhubaneswar: The immersion ceremony of Durga idols of puja committees started in twin cities of Bhubaneswar and Cuttack amid COVID guidelines on Saturday morning.
The Bhubaneswar Municipal Corporation (BMC) has set up four make-shift ponds for immersion of the idols in the city to prevent pollution of water bodies. Two artificial ponds are located at Kuakhai river side and one each near Tanka Pani Road and Daya Road.
Two ponds have been constructed as per water pollution norms under Division-II of BMC Engineering Wing and two others under Division-I.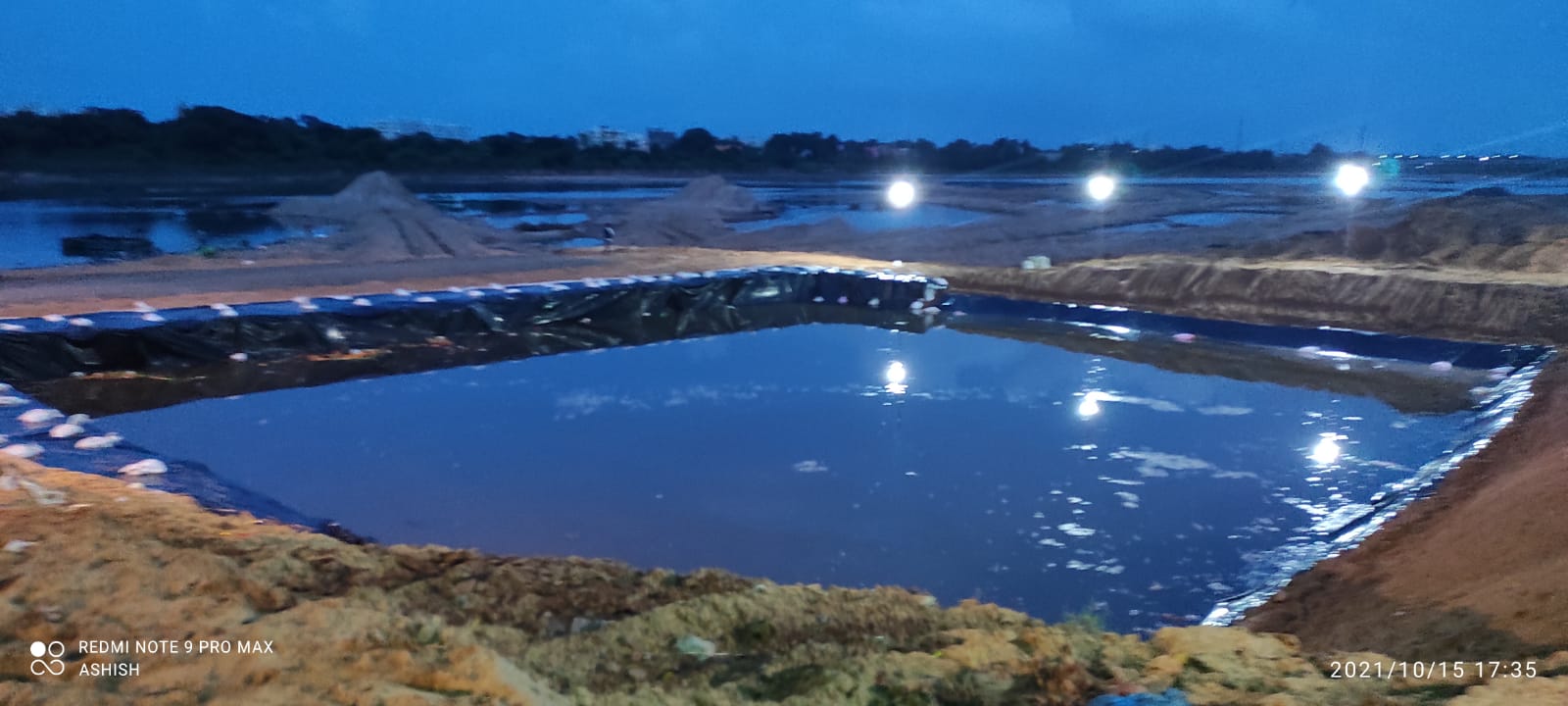 According to sources, the size of the pond near Kuakhai river on Bhubaneswar side is around 80×80 ft and on Hansapal side 60×60 ft. The pond at Tankapani measures 80×80 ft and at Daya, it is 60×50 ft. All the temporary ponds have a depth of seven to eight feet.
The BMC has sought the cooperation of line departments like police, FIRE and ODRAF during immersion. On the instruction of BMC commissioner Sanjaya Kumar Singh, the municipality staff have been deployed at the ponds. He has also instructed the sanitation staff to clean the ponds by tomorrow.
The puja committees in Bhubaneswar have been told to complete immersion ceremony between 9 am and 8 pm on Saturday.
The Cuttack Municipal Corporation (CMC) has identified six places at Devigada, Chahata, riverbed near museum in Jobra, Kartikeswar Gada and Ghatakula for immersion of the idols. As there are about 160 idols in Cuttack, some idols will be immersed on Sunday.
As per the COVID regulations, seven persons are allowed to be present during the immersion ceremony without participation of the public.