Enjoy Papu Pom Pom's Comic Chemistry In 'Gaan Ra Naa Galuapur' On This Date
Bhubaneswar: Actor-comedian Papu Pom Pom will entertain the audiences with his upcoming Odia movie Gaan Ra Naa Galuapur.
The movie will be released at 15 cinema halls across Odisha on October 15.
While Papu plays the lead role, Sujit will be seen in a negative character.
Manisha of Baripada in Mayurbhanj district is making her Ollywood debut with this movie produced by Pratima Productions.
The star cast also comprises Mihir Das, Kuna Tripathy and Antaryami.
The Jitendra Mohapatra directed film was produced by Samprit Swarup Satpathy while Nandalal Mohapatra has written the screenplay and dialogues.
The movie, based on comic chemistry, is expected to entertain the audience, said the makers. "The audience will enjoy the action and emotions in the movie too," they hoped.
Music for Gaan Ra Naa Galuapur has been composed by Amarendra Mohanty.
Actors Papu and Manisha unveiled the poster of the movie at a press meet in the city recently.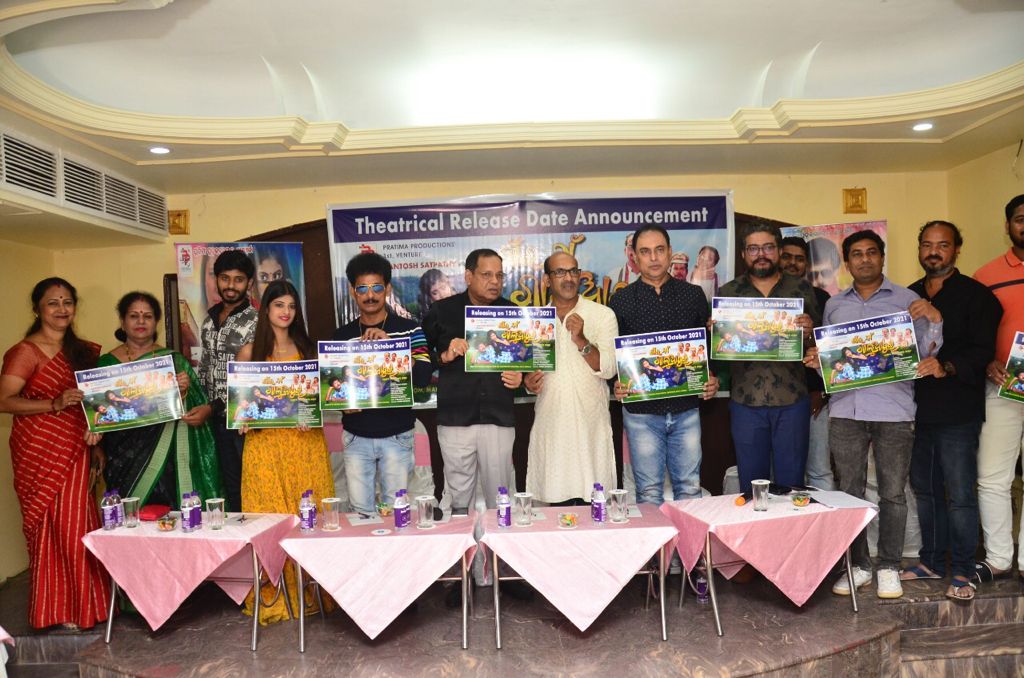 Although the movie was scheduled for release on April 9, it was postponed due to pandemic reasons.