Enterprise Odisha In Bhubaneswar From Dec 13
Bhubaneswar: Confederation of Indian Industry (CII) in association
with the government of Odisha is all set to organise the four-day
flagship event Enterprise Odisha 2017 at IDCO Exhibition Ground here
from December 13 to 16.
Chief Minister Naveen Patnaik is scheduled to inaugurate the four-day
event in presence of ministers, government officials and industry
captains.
The theme of the 21st edition of the event is 'Odisha Marching Ahead:
Inclusive, Innovative & Responsible'.
Among the companies slated to take part are NALCO, MCL, Tata Steel,
PPL, Hindalco, GPIL, Jindal Stainless Ltd, IFFCO, Dhamra Port
Company Ltd, Indian Metals and Ferro Alloys Ltd, JK Paper Ltd, Gupta
Power and Infrastructure Ltd, SNM Group Ltd, NINL, FALCON Group,
Oriplast and Balasore Alloys.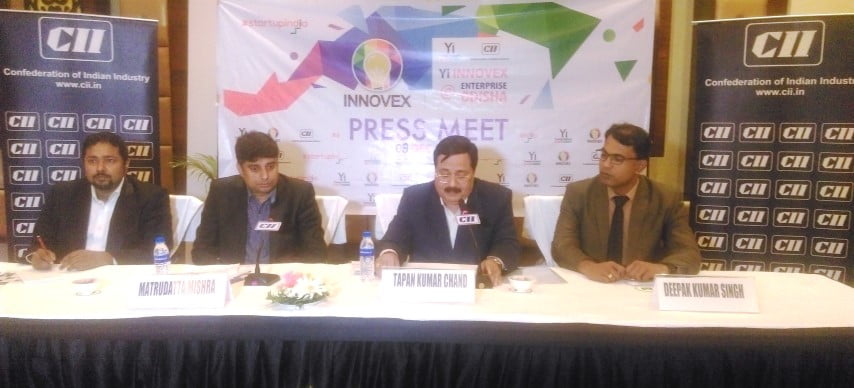 Government departments like IPICOL and Odisha Mining Corporation will
also take part in the event. Enterprise Odisha 2017 will also draw
participation from SBI, SIDBI, UCO and other banks.
Sharing details regarding the event before media on Friday, said CII
Odisha Chairman and NALCO Chief Managing Director Dr T K Chand said,
"The event is a forum for leading firms to showcase the latest
technologies and methods of production. Aside from the exhibition,
Enterprise Odisha will feature sessions on Manufacturing Sector –
Scope & Challenges; Ease of Doing Business, Minning,  Tourism and
Plastic. Yi Innovex, a contest of innovative ideas between start-ups,
and a fund-raising workshop for start-ups, are the other attractions
of Enterprise Odisha. Enterprise Odisha is a wonderful B2B and B2C
platform for interactions between the Government, Industry, financiers
and also consumers."
"CII aims to promote Odisha in the industrial space across the country
and beyond. It is a great opportunity for firms of all sizes to
connect, showcase and learn," Dr Chand added.