Every individual should fight against child abuse: Kailash Satyarthi
Bhubaneswar: Nobel Peace laureate Kailash Satyarthi on Tuesday said every individual should fight against child sexual harassment and abuse, which is fast spreading like an epidemic in the country.
"Our children are not safe either in homes, schools or in markets. The nation will be safe when our children are safe," said Satyarthi flagging off the Bharat Yatra campaign here.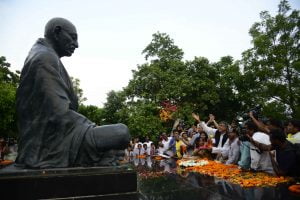 He emphasised that Parliament should pass the human trafficking bill and that the need to set up fast-track courts for speedy trial of cases relating to child sexual abuse and exploitation.
Condemning the alleged sexual abuse cases in Ryan International School, Gurugram, and Tagore Public School, Delhi, the Nobel Peace Laureate said schools in India are no longer safe for children.
He hoped that the campaign will make India safe for children again.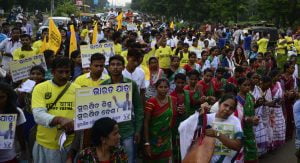 The yatra got a rousing response in the city as hundreds of students, NGOs, academicians and politicians participated in it. The rally, which started from Janata Maidan, culminated at Kalinga Stadium.