Heavy Rain, Gusty Wind Alert For Odisha; Cyclone May Form Over Bay Next Week, Says Senior Meteorologist
Bhubaneswar: While India Meteorological Department (IMD) has forecast thunderstorm activity in Odisha for another 5 days with orange warning for several districts till Tuesday morning, international forecaster Jason Nicholls on Monday tweeted about formation of a cyclonic storm over Bay of Bengal later next week with possible impact on east India.
"Conditions can become conducive for a low to form over the S Bay of Bengal this weekend or early next week with a chance to become cyclonic storm later next week. Interests from E #India to #Bangladesh & #Myanmar should monitor for possible impacts," he wrote.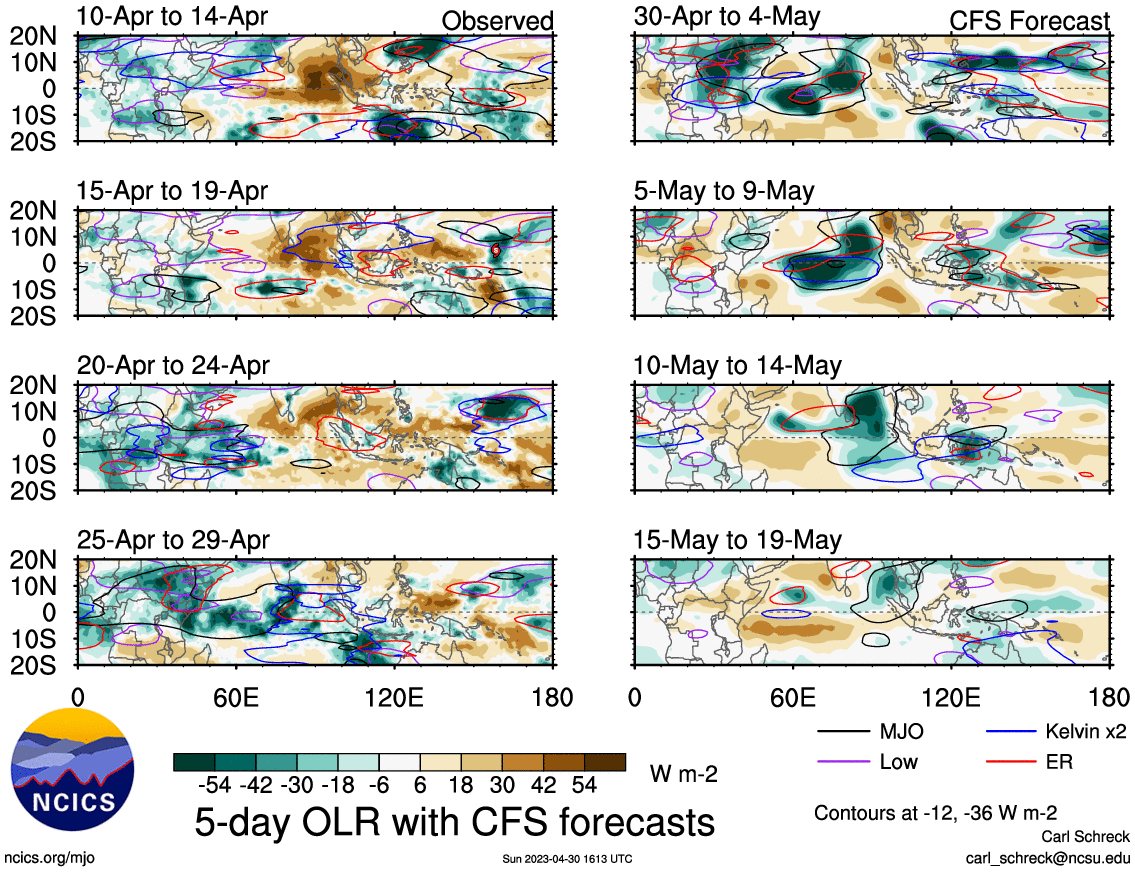 Director-General of IMD Mrutyunjay Mohapatra had also informed about likely formation of a fresh low pressure over southeast Bay of Bengal after May 5. He, however, had said that there was less chance for the system to intensify into a cyclone. "Conditions are usually conducive for formation of cyclone during the month of May (pre-monsoon season). The possible system may turn into a depression but it is too early to predict whether it will intensify into a cyclonic storm," he had said.
Meanwhile, IMD has issued orange warning for thunderstorm with lightning, gusty surface wind speed reaching 30-40 kmph and heavy rainfall in some places in Malkangiri, Koraput, Rayagada and Gajapati till 8.30 am on Tuesday. Thunderstorm with lightening , gusty surface wind speed reaching 30-40 kmph is also likely at one or two places in Angul, Mayurbhanj, Keonjhar, Deogarh, Balasore, Bhadrak and Jajpur during this period with light to moderate rain at few places across the state.
Yellow warning for thunderstorm with lightning continues for another 4 days.
The MeT office further said that the mercury level will continue to remain the same during the next 4-5 days and increase slightly thereafter.