Here's How You Can Reduce Plastic In Your Life
Bhubaneswar: Did you know that none of the plastic ever made has decomposed yet? According to a report in the Greenpeace, plastic takes around 500 years to degrade, and it has been in use for just a century. An estimate published in the Huffington Post suggests that there are around 19 billion tons of plastic garbage today, and that occupies an area 34 times the size of Manhattan. 30 plastic bags were found inside a dead whale, said the same report. Plastic is hence affecting ocean life and in-turn our health. Only 9% of the world's plastic is recycled (Source: The Economist).
Here are a few ways by which you can cut down your dependence on plastic:
Carry A Bag
The simplest way to reduce plastic is to cut down on polyethene bags. Carry a bag whenever you go shopping. It can be an old polybag too, as long as you are reusing it, you are keeping it away from landfills and oceans. Cloth and jute bags are the greener alternatives. A good practice is to keep a few bags in your vehicle or handbag so that you can use them whenever you go out. And feel free to say no to polythene if you can simply carry what you buy.
Packaged Water
Instead of buying single-use plastic bottles and crushing them in the bin, you can carry a bottle that you can refill. If you are buying a bottle, glass and metal are the better alternatives.
Avoid Straws & Disposable Cutlery
Did you know plastic straws are responsible for the death of turtles and other sea birds? (Source: Wiley Library) Say no to straws at your favourite cafe or choose a cafe that doesn't use straws. You can also use a stainless steel straw or ask your cafe to use one. Disposable coffee mugs are generally made of Styrofoam and are very difficult to recycle. Carry your own coffee mug or thermos if you want a take-away. The same applies to disposable cutlery. Use washable plates instead. If that is not convenient, then use paper plates (without polyethene lining) or biodegradable plates made of plant leaves.
Use Soap Bars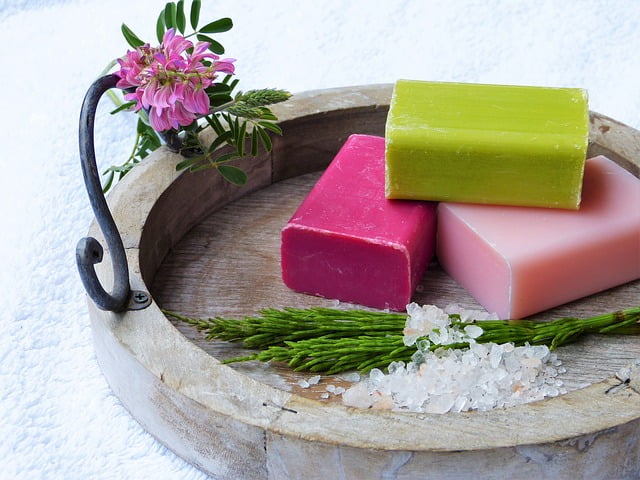 The good old soap bars have lesser water, packaging and transportation footprint compared to liquid soaps. You can also refill liquid soaps in your own container and avoid plastic packaging if that is available in your city.
Use Natural Products
You can use soaked soap nuts to make detergent instead of commercial varieties that come in polythene packaging. Soap nuts can be used to wash clothes, shampoo and even wash utensils.
Reuse, Reduce, Recycle
If you reuse an old plastic container to store something, you are preventing it from being dumped in a landfill or reaching marine life. Some plastics can be recycled. It is best to talk to your neighbourhood recycler on what types of plastic they collect. You can store such containers and give it to them at the end of the month. And whenever you find yourself wondering on how to reduce plastic use, think about how people lived before plastic was invented.