Hockey WC: 360-Degree Fun At Fan Village
Bhubaneswar: Hockey buffs attending the biggest sporting extravaganza in the country, Odisha Hockey Men's World Cup Bhubaneswar 2018, are being treated to games and fun activities at the Fan Village inside Kalinga Stadium here.
The activities range from anti-gravity photo booth, which lets people click gravity-defying photos in a hockey stadium ambiance. The massive fan village spread across two grounds between Gate No.3 and Gate No.4 of the Kalinga Stadium opens at 1.00 pm on match days and features several eatery stalls, including those of local specialties.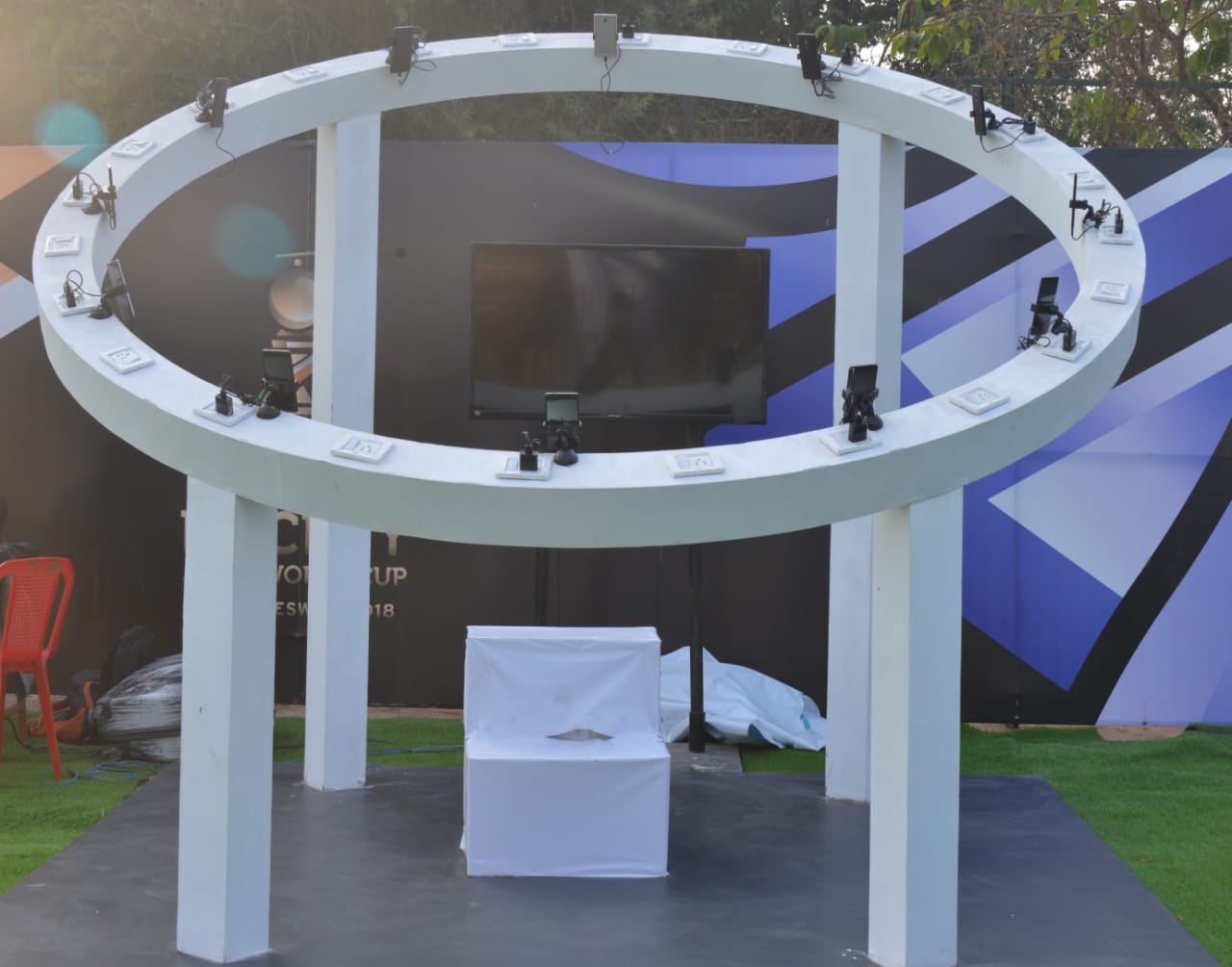 There is also live screening of the matches on a giant screen, accompanied by an emcee who keeps the mood upbeat and also engages the fans in quizzes related to the sport at half-time.
Trampoline for kids and cycles installed to create a video-game feel of a race are also some of the highlights.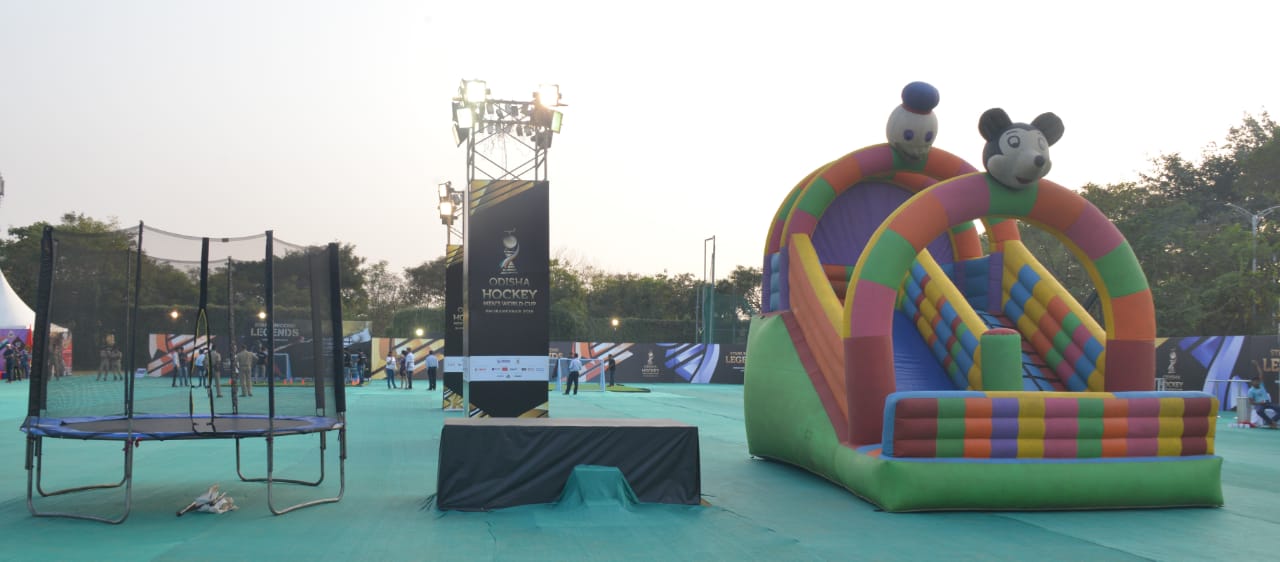 The organisers have also created a three-a-side hockey turf for those who feel inspired by their favourite stars playing the prestigious event and wish to emulate the action on a mini-turf.
There is also a India Post stamp stall where you can buy the newly-launched stamp for the Odisha Hockey Men's World Cup Bhubaneswar 2018 apart from old stamps for collection. You can also get a personalized postage stamp which can be used as a valid postage for domestic mail purpose.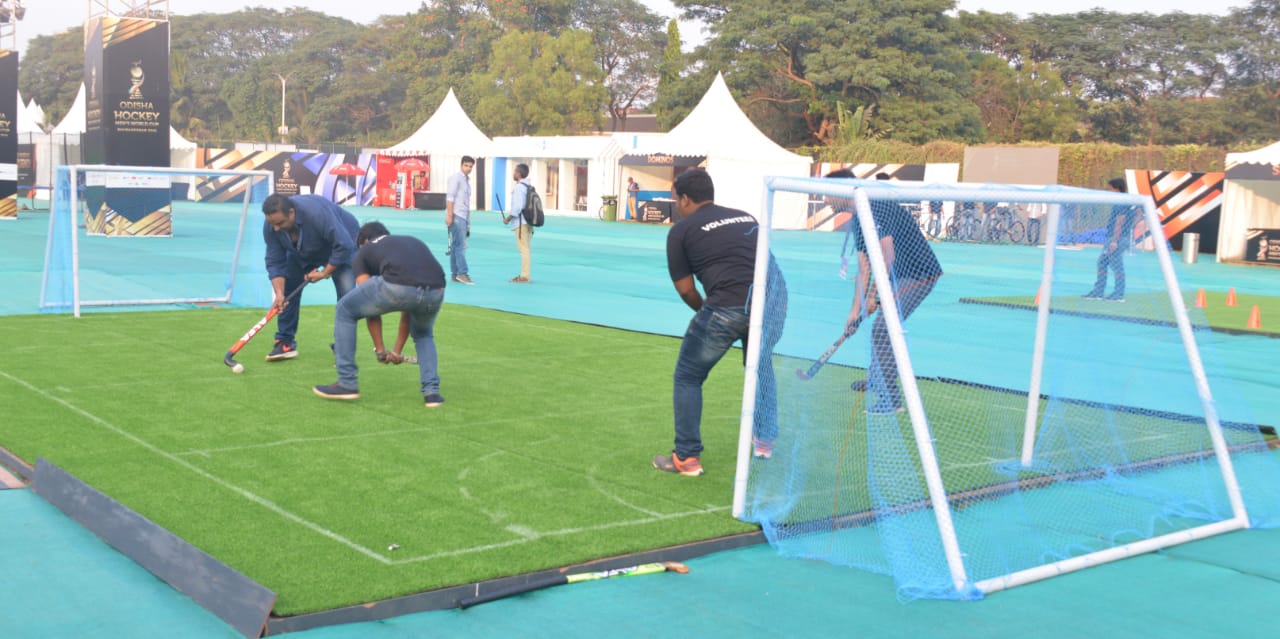 Jugglers and magicians among other artists are present to ensure there is a lot more to do other than watch top-level international matches. Shopaholics can also buy Odisha Handlooms and sports wear too.
"The Fan Village was curated keeping in mind all age-groups of hockey lovers coming to watch the matches. It is the first time something like this is happening in India and the response has been quite overwhelming," said Hockey India CEO Elena Norman.
Sports secretary Vishal Dev said, "We hope the Fan Village will give spectators a different experience of the tournament. The idea was to engage fans and not just have them come watch top-level international matches but get a sports carnival feel."