Hockey World Cup: 'Sold Out', 'You Are Now In Line' Glitches In Ticket Booking
Bhubaneswar: As soon as the site went live for the opening ceremony's online ticket booking, users reported that it crashed and many were unable to access the booking page.
While some users have reported a 'Sold Out' response from the site, others found themselves waiting in line to access the site.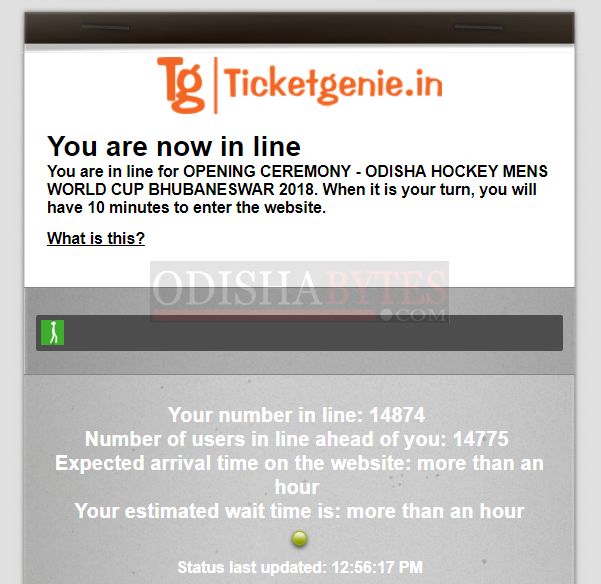 Hockey India has acknowledged the slowdown and attributed it to the 'overwhelming response' from fans.
Your overwhelming response to purchase online tickets for the Opening Ceremony & the World Cup celebration events of the OHMWC Bhubaneswar 2018 from https://t.co/tF39u7KBRD has led to the slowing down of the website. #IndiaKaGame #HWC2018 #HWC2018OpeningCeremony

— Hockey India (@TheHockeyIndia) November 20, 2018
They also said that the site will be restored soon.
Asked about the issue, joint secretary, Sports and Youth Affairs, Manoj Kumar Padhi said the FIH had clarified that the web portal through which the tickets would be available, was down for while and efforts were on to restore it at the earliest.
Stating that sufficient tickets were available online, he said his department would speak to the FIH about the glitch in the portal.
He, however, made it clear that his department had no role in the sale of online tickets as the FIH had taken that responsibility.
Bookings for the opening ceremony where Bollywood superstar Shah Rukh Khan and music legend A R Rahman will be performing, began at 12 noon on Tuesday. Around 10,500 tickets for Kalinga Stadium on November 27 and around 30,000 tickets for Barabati Stadium the following day will be sold online. A R Rahman will be performing in Cuttack too.
The prices for the tickets are Rs 500 for Kalinga Stadium and Rs 100 – Rs 500 for Barabati Stadium.