Bhubaneswar: In a bid to spread road safety awareness among people
from all walks of life, Honda Motorcycle & Scooter India Pvt. Ltd.
kick-started its pan-India road safety awareness initiatives to ride
home the message #HelmetOnLifeOn across India.
Marking the celebration of National Road Safety Week (23 to 30), Honda
will spread road safety awareness to thousands across India in just a
week.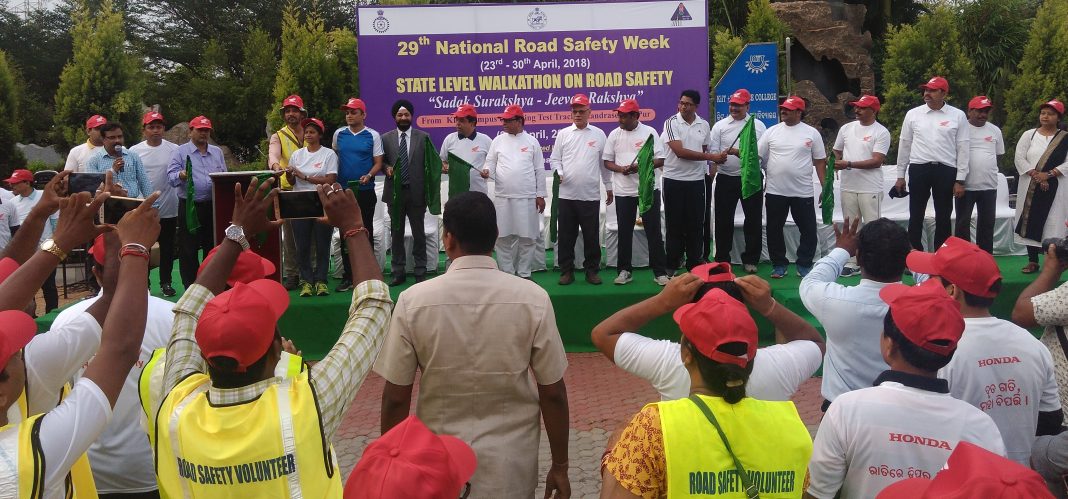 Starting from within, Honda's 22,000 associates will take the road
safety pledge. Additionally, Honda will also spread awareness through
its 12 traffic parks via special activities in collaboration with
corporates, educational institutions and its 5,700+ network spread
across India.
Announced with huge fan fair at the Auto Expo 2018 by Honda's brand
ambassadors Taapsee Pannu and Akshay Kumar, #HelmetOnLifeOn road
safety campaign generates awareness across all age groups on the
importance of helmet while riding a two-wheeler.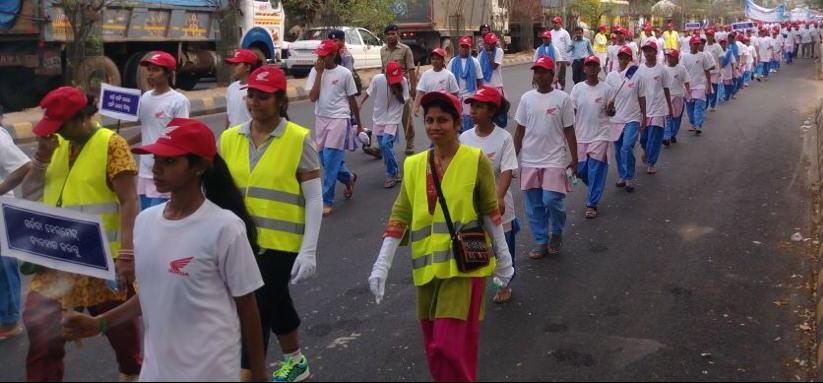 Commenting on Honda's focused approach, Vice President, Brand &
Communication, Honda Motorcycle & Scooter India Pvt. Ltd. Prabhu
Nagaraj said,"As a responsible two-wheeler manufacturer, Honda is
committed to spread the message of road safety to everyone. Our road
safety campaign #HelmetonLifeOn, announced at the Auto Expo is another
step in this direction. With over 1.6 lac people already trained under
this campaign, this National Road Safety Week, we will take it to
another level by engaging people across India."
Vowing to make India's roads safer for all road users, Honda is also
activating road safety training and awareness initiatives across its
5700+ touch-points. With thousands of customer foot falls every day,
road safety engagement activities like riding trainer simulators,
safety pledge, safety quiz will be conducted throughout the week to
promote helmet usage.
Not just on the usage of helmets, but also other important aspects of
road usage will be promoted across 12 Honda Traffic Training parks in
5 geographical regions. Specially designed training modules will be
delivered by internationally trained road safety instructors to
participants across age groups including kids and adults.
The key activities at traffic parks includes cycling, primary
activities (road safety quiz, road safety pledge) and practical riding
on CRF 50 motorcycle to learn 'Safety with Fun' for kids belonging age
group of 5 to 16 years.
Besides, the Dream Riding programme will provide an opportunity for
women to become independent two-wheeler rider in just 4 hours.
Similarly, Honda's proprietor two-wheeler Riding Trainer will help new
riders understand riding basics and experience over 100 possible
dangers on road. Individuals will be educated on the importance of
safe braking, maintaining correct posture while riding, need of
wearing appropriate riding gear and even how to mount and de-mount a
two-wheeler using center stand.