IAS Couple From Odisha Get Secy Rank At Centre, Names Of Three 1990-Batch Officers Missing
New Delhi/Bhubaneswar: IAS couple of Odisha cadre, Arti and Manoj Ahuja, figure in the list of 27 officers whose empanelment in the rank of secretary or secretary (equivalent) at the Centre has been approved by the Appointments Committee of the Cabinet.
According to a notification issued on Saturday, these officers are of the 1990 batch.
Arti is on central deputation and posted as additional secretary, Ministery of Health and Family Welfare. Manoj, who is also on central deputation, is serving as Chairman, Central Board of Secondary Education.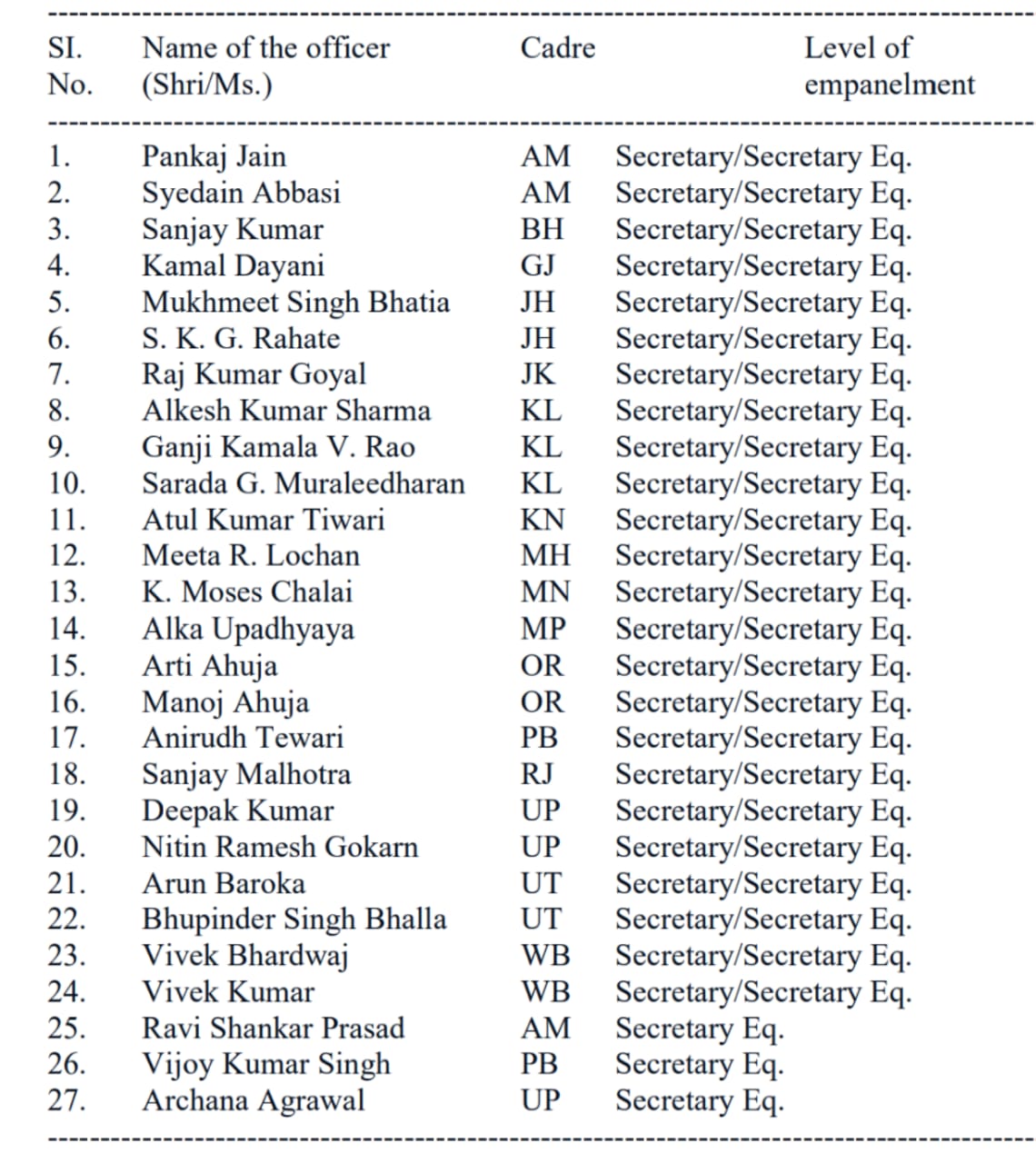 Other 1990-batch Odisha cadre IAS officers – Niten Chandra, Sanjeev Chopra and Gudey Srinivas – have not been empanelled.
Niten and GUdey are also on central deputation while Sanjeev is serving as Additional Chief Secretary to Home Department here.
Also Read: Chitra Arumugam Lone Odisha IAS Officer To Get Addl Secy Rank In Central Govt; 3 Officers Fail To Make The Cut