Iconic Dakota Aircraft Unveild For Public Viewing In Odisha Capital; Some Unknown Facts
Bhubaneswar: Chief Minister Naveen Patnaik on Sunday unveiled the iconic Dakota aircraft for public viewing at the airport in Odisha capital on the 107th birth anniversary of Biju Patnaik.
"It is a matter of pride for the Odisha government to unveil the Dakota DC-3 aircraft which was relocated from Netaji Subhas Chandra Bose International Airport in Kolkata to Biju Patnaik International Airport. Public display of the aircraft will serve as an embodiment of the former Chief Minister's courage and adventurism, and inspire people of Odisha to dream big," a release by the Commerce and Transport Department read.
The Airport Authority of India (AAI) has allotted 1.1 acre of land for display of the DC-3 aircraft in front of the airport named after the legendary leader. A special team of experts inspected the aircraft after its arrival in Odisha in three trucks. A team of engineers, technicians and experts undertook the assembling of the dismantled aircraft.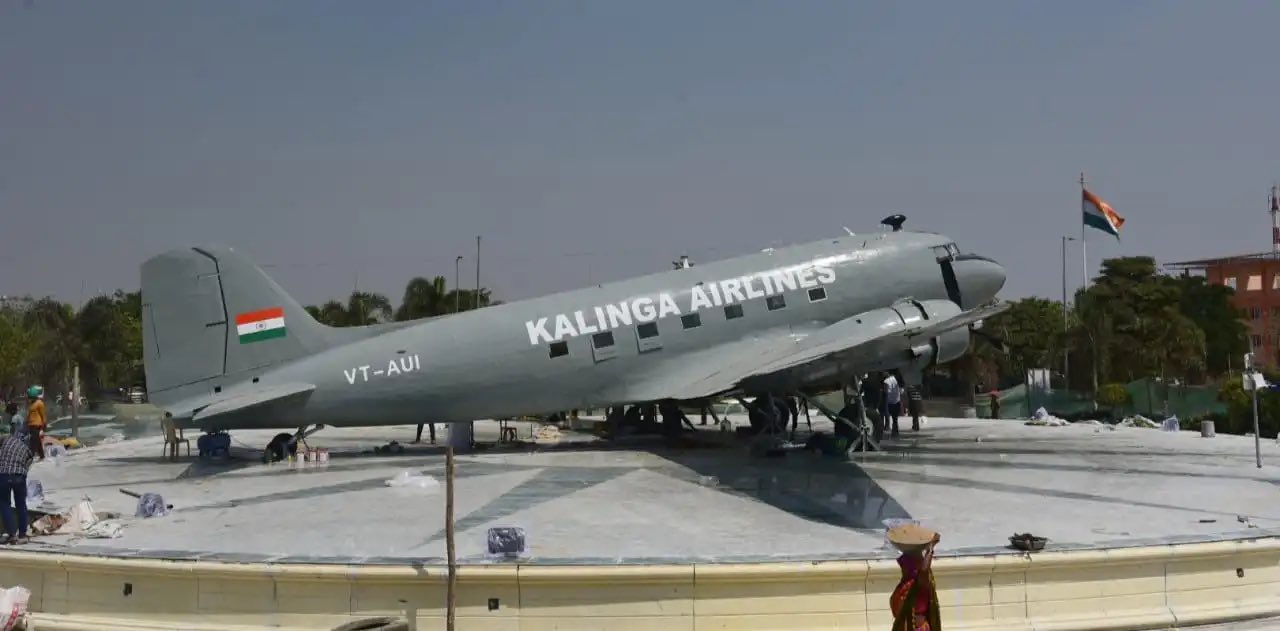 Initially, the aircraft was kept at the BPIA's government hangar where all its parts were re-assembled and its exteriors were given a fresh coat of painting. It was then brought to the designated display site in front of terminal one, which is located in front of the new domestic terminal outside the airport's operational area.
The government is also planning to build a mini walk-through museum at the display site. It will depict the young days of Biju when he flew the aircraft, his adventure stories and pictures and tales of his high-risk missions.
Here are some facts about 'the aircraft', whose dismantled parts were brought to Bhubaneswar on January 18.
>> The 8-tonne and 65-foot-long aircraft bearing registration no. W-AU1 belonged to erstwhile Kalinga Airlines, which was founded by late Biju Patnaik.
>> This aircraft, named Alpha Uniform India, was ordered by the US. It was first flown in February 1944 and then at the European front for about four months. One of the most successful military transport aircraft, Dakotas were widely used by the allies during World War II. These were slow planes, which could land and take off from anywhere, even in water. Following the Japanese incursion into Burma, Dakotas were used as Cargo planes in the eastern front since road routes via China were cut off. Twenty airfields, including the ones at Jharsuguda and Charbatia, were built on the eastern front for the purpose.
>> This particular aircraft was stationed at Chakulia airbase in West Bengal and used as a cargo plane. It was also used for flying sorties over China.
>> After WW II, the US and British airforce began destroying their fleets, later they changed their mind and sold them for anything between Rs 70,000 to Rs 80,000. Biju Patnaik owned four of these.
>> This aircraft was bought by Indian Overseas Airways and sold to Nalanda Airways. Air India Survey then bought the aircraft and used it for its ariel mapping project. Once the project got over, Biju Patnaik brought it on lease and flew it under the Kalinga Airlines banner.
>> The airlines had 14 Dakota VT-AVI aircraft. Nine of them crashed. The old, dilapidated and abandoned aircraft, which is now in Odisha, was lying in a remote part of the operational area of Netaji Subhas Chandra Bose International Airport in Kolkata for decades. The one used by Biju Patnaik to evacuate Indonesian prime minister Sutan Sjahrir and vice president Mohammad Hatta from Jakarta, which was then under the Dutch and British forces, is kept at a museum in Indonesia.
>> Biju Patnaik took this particular aircraft on lease much after the Indonesia operation, which happened when he was putting up in Singapore and flew supplies to Indonesia under a 'mercy mission' contract with the International Red Cross and was asked by  Jawaharlal Nehru to fly one of his Dakotas to rescue them.