Hyderabad: IKEA, the world's largest furniture retailer opened a huge 4,00,000-square-feet showroom here on Thursday. The Sweden-based popular brand has invested Rs 10 billion in India and is looking to expand across major cities in the country.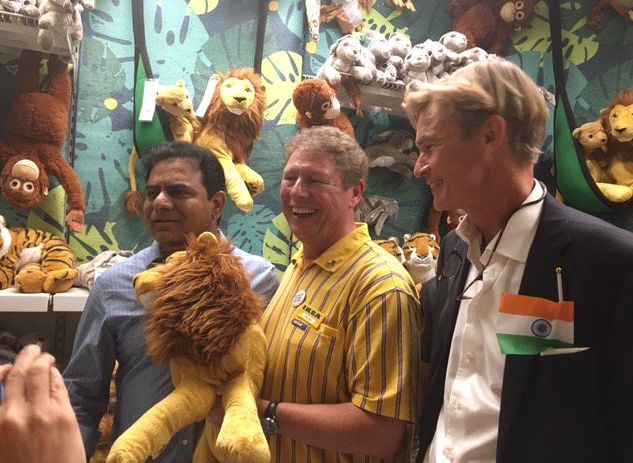 Here are the top facts about IKEA's launch in India:
IKEA's Hyderabad store is located in Hitec City and covers an area of 13 acres, making it one of the largest furniture showrooms in the country.
A company release stated that more than a 1000 items would be priced under Rs 200. The store would have around 7,500 products.
Do-It-Yourself (DIY) products are the company's forte and there will be a large section of it.

IKEA will open its next store in Mumbai soon. It is under construction now. They have purchased land in Bangalore and Gurgaon too.
IKEA claims the range will also have India-centric products such as idli makers and spice boxes.

The store also has a 1000-seat cafeteria that serves local food such as biryani, samosas and dal makhani. The menu is kept affordable, a plate of samosas is priced at Rs 10 only.

IKEA will hire 950 people for the Hyderabad store. They plan to employ 15000 employees in India by 2025, half of which will be women.
IKEA has also partnered with startup UrbanClap to provide carpenter and other services as it is apprehensive about its DIY model working in India.
IKEA had tried setting shop in India in 2006 but could not due to stricter FDI rules.