In Odisha's Koraput, Tribal Farmers Roll Out 'Mandia Rath' To Popularise Millet Cultivation
Bhubaneswar: Though millets had disappeared from the mainstream dietary habits, farmers in Odisha's Koraput district are leaving no stone unturned to popularise the foods of the yore.
A farmers' association in Koraput has launched 'mandia rath' (millets chariot) to spread awareness about the cultivation of Ragi among tribals, who had once abandoned the practice of cultivating millets. The chariot, attached to a vehicle, will travel across 150 villages in the district to encourage farmers to cultivate ragi and sell the same at 'mandis' set up by the government.
"Many of the tribal farmers had abandoned their barren lands and stopped cultivating millets about 10 years back. We have been trying to encourage them to take up millet cultivation on the barren lands. We have introduced the advanced technique of transplanting for greater yield," said Sarat Kumar Patnaik of Koraput Farmers' Association.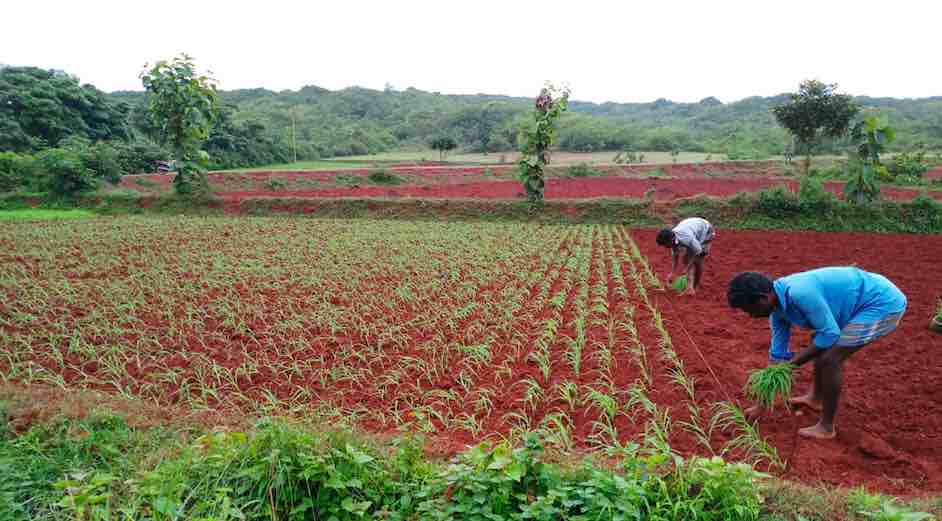 The farmers association has implemented the programmes of Odisha Millet Mission, launched by the state government in 2017 to augment the production of millets in the state. In the past 4 years, about  15,00 acres of barren lands in Koraput block, comprising at least 140 to 150 villages, have been utilizsd for growing millets by the tribal communities like Paraja, Bhatra and Kondh.
 After the introduction of the transplantation process, each tribal family from the block sells about 20 to 25 quintals of ragi per season. "By selling 10 quintals of ragi at the mandis, the farmers get to earn about Rs 33,700. Thus, we are encouraging them to grow more millet," said Patnaik.
Millets are evolving as a base for nutritional security for several countries. The United Nations has declared 2023 as the Year of Millets.