Bhubaneswar: India once again missed a chance to win the Hockey Men's World Cup when it was defeated by the Netherlands in the quarterfinals at Kalinga Stadium on Thursday. It will have to wait for four more years now. The last time India won the World Cup, was in 1975, in which the team defeated Pakistan 2-1.
The winning goal was scored by Ashok Kumar, son of Major Dhyan Chand, in Malaysia. It was the spring of March 15, 1975, when his important contribution brought India the lone glorious win against Pakistan.
In a candid conversation with Odisha Bytes, Kumar shared some old memories of his father Major Dhyan Chand and hockey then and now.
Luck Gone Wild
India had a rather disappointing defeat yesterday. This was a great exposure and opportunity for India to play against Australia or New Zealand. It has been ages now since India won the World Cup and we, as elders and pioneers, expect youngsters to do better, to not go gentle into the good night and fight! The team has a better tuning and the players are doing well. I think what happened was sheer bad luck. Luck plays a very pertinent role because even if you put 99% hard work, there is that one per cent fortune that has to favour you.
I remember, in the 1973 World Cup, there was this match against Holland and we were winning in the first half with two goals. It ended in a draw nonetheless, as they managed to score two goals in the second half. We did manage a penalty corner but I missed the goal by a few inches. I was writing the same in the diary today that luck can be so cruel sometimes. A similar incident happened in the 1972 Olympics where we played Pakistan. We managed 17 penalty corners! We missed the goals, anyway. It was not India's day yesterday and I wish the boys better luck next time.
Umpire, Team & Attitude
Apart from luck, sometimes, umpires play certain ugly games. We fail to realise but as human beings, we are all biased and have likes and dislikes. So, that's there. They also play a role in pressure being put on the players. The other thing I have grown to realise is that in India, our initial motive is to earn and be financially secure. The other nations, who come to play, mostly have that part of their life sorted, so they play only for the love for that sport and their country. For us, it is getting a job or a secure means of earning after we quit playing. Besides, other nations start the scrutiny and the selection in the very beginning. It is a systematised process, whereas in India, players find their own way. All these players we see today have reached this level with their own efforts since childhood. Of late, we have had some corporates sponsoring players but it is not enough. The mindset has to change and it will take a long time.
Leading the Pack
The stadium yesterday was terribly quiet after India lost. India has to now wait for another four years and it is such a helpless feeling. The response of the audience reminds me of a tale my father would tell me. In the 1936 Olympics, when India went to Germany to play against them, Hitler had also come to watch the match. India defeated them 8-1 and the entire crowd felt ashamed. The whole stadium was empty and even Hitler left. There was pin-drop silence. It was possible back then because of the kind of leaders the team had. Be it Dhyan Chand, Balveer, Jaipal, Bukhari or anyone.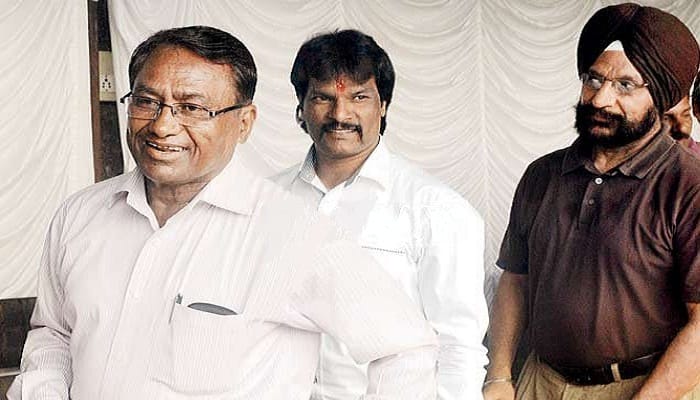 Even today, Netherlands had Billy Baker and it was so wise to choose him as the captain. He led the team in true terms. He led the ball and guided his team in a very organised manner, which our team lacks. We need a leader with attacking skills and one who can lead. Besides, changing the captain right before the World Cup was not very wise. It was bound to create problems as our psychology takes some time to adjust to new people and their set ideas or rules.
Changing Roles: Hockey Then and Now
My interest in hockey was not inborn. It grew. The surroundings and the environment created it in me. Aankh khulti toh hockey, baahar jaata toh hockey. At that time, I did not know the kind of personality my father was. I guess I was 4-5 years old when I first started playing the sport and I was about nine when I realised how important my father was to the nation and the game. I started respecting him even more. You know, he was this hero we can never replace! He played all his roles so well. Anyway, I was born in Meerut and then we moved to Jhansi and every place I went to, I saw people crazy for hockey. During the rainy season, when we could not play hockey, we played football and I think I would have been a football player if not hockey.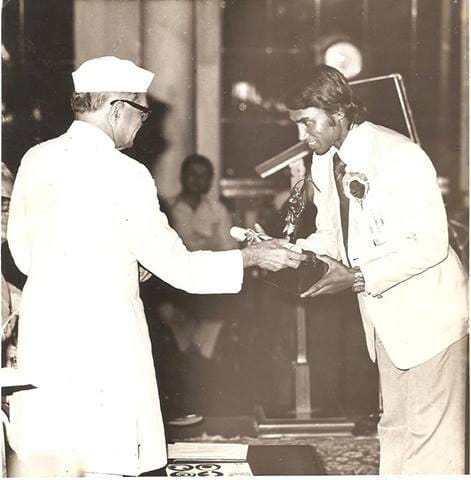 In our times, we had this determination and stubbornness. Ab jo karna hai, wo karna hai. We never looked at our loss as ultimate failure but as a learning step.
Idols Gone Wrong
In our days, we were surrounded by people who kept us motivated. From leaders to people in my family members – everyone had such strong principles and morals that we imbibed them naturally. Today, the generation has no one as such to look up to. Not one politician or leader or sportsperson. I remember this one incident in my father's life- when he was invited to coach the German hockey team. He refused the offer, saying, "How can I coach the very people I play against?" Today, money has taken over everything and blinded people. There is only madness in this country right now and I don't know how things will ever get sorted.
Three 'Magical' Pieces of Advice
There are three most important things that I learnt from my father. First and foremost is to love my country, second, to be selfless and live with dignity. We grew up with the meagre pension that my father drew and had financial problems. I once wrote a letter to the petroleum ministry for some subsidy and took it to my father for his signature. He immediately asked, "Are we going to beg now?" He served his nation with utmost sincerity and would say that it was for the government to understand its responsibility. The third is to be passionate and committed to what we really want to do. Although he often told us not to take up hockey and instead get a job, it was he from whom I learnt to follow my passion. He would practice when others snoozed after lunch. He was always willing to learn.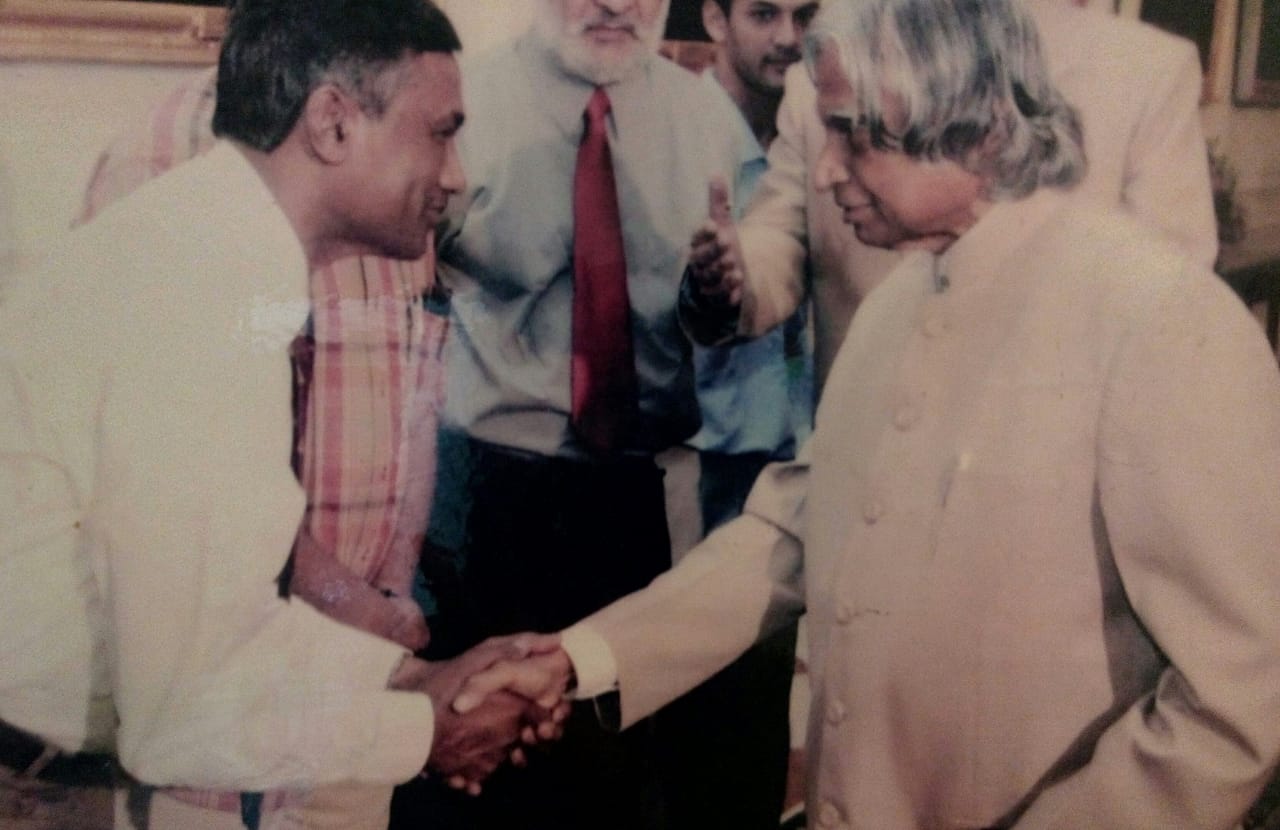 If a person only thinks what he has to do tomorrow, not in 10 days or a month or years, but just the next day, s/he will lead a peaceful life. Diplomacy, simplicity and diligence will take passionate people, places!
Family, Father & Pride
I always feel proud of having been born into this family. We have six gold Olympic medals, one bronze that I won, four Asia medals and three World  Cup medals. Major Dhyan Chand passed away a long time ago but he still breathes through his stories. He is alive. My uncle, in fact, had scored most number of goals in 1932 and 1936 Olympic games. In 1972, I still remember there was a street at Munich, Germany named after him- Captain Roop Singh.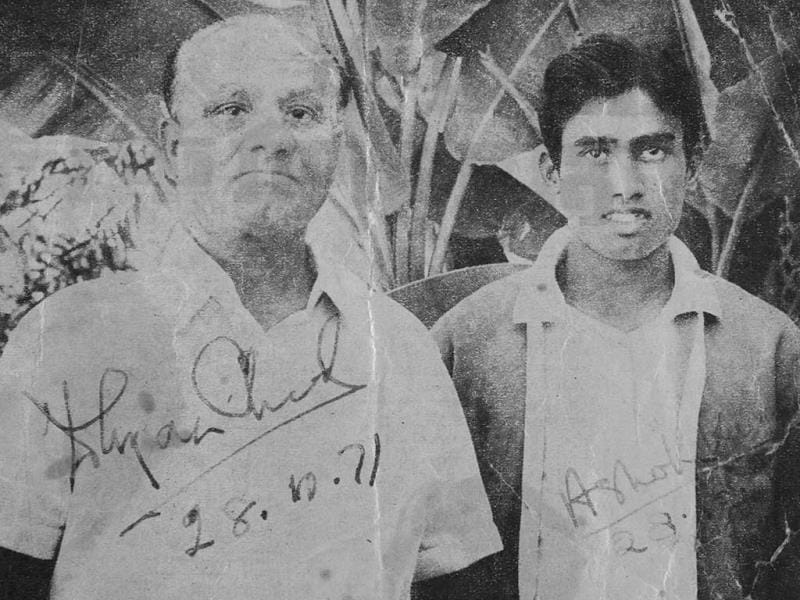 Dhyan Chand had also written a book, in 1952, titled 'Goal'. We are going to launch the second edition of the same again.
Hockey – An Identity
I am still attached to hockey. Sports has given me this identity and made whoever I am today. I am never going to leave it and even now, I coach women in Ajmer, Rajasthan. I face a lot of problems but I do it because it is what I live and breathe for. I think, ex-players should have been invited in large numbers to the World Cup as then they could have shared insights. Nonetheless, good luck to everyone who is pursuing hockey as a profession.
Odisha- A Commendable Effort
I am extremely surprised and happy with the local media's response in Odisha. They are so keen on writing about the sport and are covering it extensively, which is commendable. Even the state government, which sponsored the team, has done such a wonderful job. India got this beautiful opportunity. Odisha, as a state also, is quite peaceful and the crowd is so supportive and cheerful. A lot of effort has been put in, which is evident.