Know Where Bhubaneswar Stands In NITI Aayog's 1st Urban India Index
Bhubaneswar: The Odisha capital has been ranked 44th with a score of 59.71 in NITI Aayog's first Sustainable Development Goals (SDG) Urban India Index.
The index developed in collaboration with GIZ and BMZ under the umbrella of Indo-German Development Cooperation has assessed 56 cities on 77 SDG indicators and the list prepared on the basis of their performances under categories such as poverty, health, education, gender equality, affordable and clean energy and climate action, among others.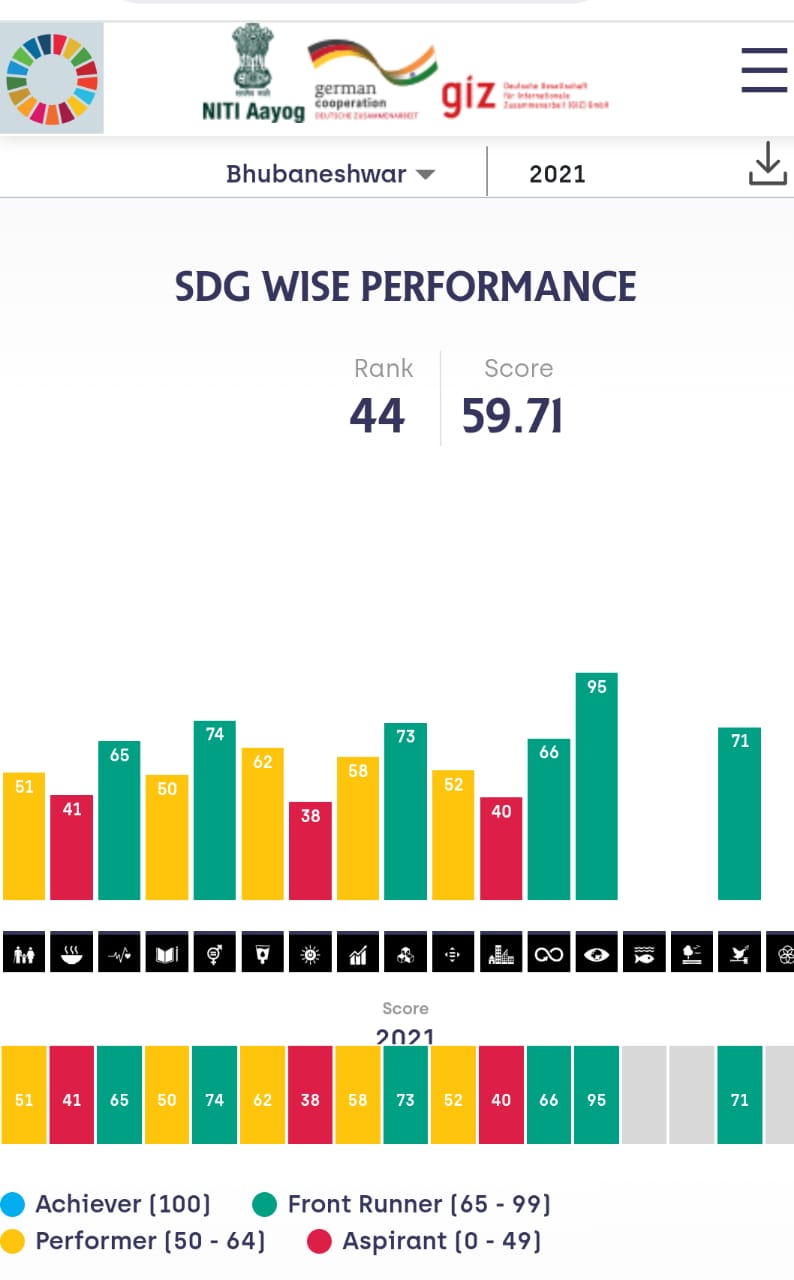 While Bhubaneswar has been tagged as a performer, Shimla, Coimbatore, Chandigarh, Thiruvananthapuram, Kochi, Panaji, Pune, Tiruchirapalli, Ahmedabad and Nagpur are the top 10 urban areas in SDG Urban Index and Dashboard 2021-22. There are 31 frontrunners, including Visakhapatnam and Raipur in neighbouring Andhra Pradesh and Chhattishgarh respectively. The remaining 25 are performers and Bhubaneswar is at the 12th position among them.
Dhanbad, Meerut, Itanagar, Guwahati, Patna, Jodhpur, Kohima, Agra, Kolakata and Faridabad are the bottom 10 urban areas.
Bhubaneswar, however, has scored a high of 95 in Climate Action and has been adjudged frontrunner in Good Health and Well Being; Gender Equality, Industry, Innovation and Infrastructure; Ensuring Sustainable Consumption and Production Pattern; and Speed, Justice and Strong Institution goals.