Cuttack: Two decades after it was set up, Biju Patnaik Film and Television Institute of Orissa (BPFTIO) has figured out what all it needs to become perfect – a campus of its own, a degree course and the Film and Television Institute of India (FTII) in Pune to hand-hold it for 3-5 years.
"This institute is 20 years old. We hope that its silver jubilee takes place on a new campus," says Dilip Kumar Panda, BPFTIO principal.
The institute's governing council had discussed and approved the three proposals in its meeting last September. These were then forwarded to the state government for final approval, but there has been no further progress since then.
At present, the institute functions from the premises of Bhubananda Orissa School of Engineering on SCB Medical College Road. "We could do with more space, of our own," says Suvra Ranjan Ray, senior lecturer in Cinematography at the institute. "We have our studios, but there isn't much space here for outdoor shooting. More space will also help us introduce more courses," he adds.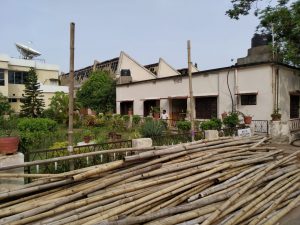 Courses like? "A direction course, for example," replies Ray. "All the three disciplines at the institute – Sound and TV Engineering, Cinematography and Film & Video Editing – have a common paper on direction and film and television production in the second and third years. But our students are technical students and have just basic knowledge about direction. So, if there is a separate course on direction , those inclined towards direction can focus on it, while the others can focus on the technical aspects."
Principal Panda says there is also a demand for an acting course. "It too can be considered," he says.
Ray explains that since the institute is affiliated to AICTE, it will not be possible to have a direction course. "But a short-term direction course can be certified by the State Council for Technical Education and Vocational Training," he adds.
A permanent devoted campus and a degree course will immensely benefit the institute as well as its students, says Sudarshan Prasad Nayak, a lecturer in Cinematography at the institute.
Having a degree course will also enhance opportunities for the students in the job market. Not that it is particularly bad. "Close to 80 per cent who pass out from here get jobs," says Ray.
In fact, that is a thing they all want to highlight. "There are so many engineering graduates who are not getting jobs. And here we have this course which gives one a sure-shot chance of landing a job, but many aren't aware of the range of possibilities this course offers," avers Panda.
"Almost the entire technical staff in any Odia film made nowadays have passed out from here," says Ray. "Most of them are freelancers, but they have steady income. Many go into the television sector. They are there in news channels, they work for advertisements, sponsored serials, Doordarshan, ISRO, and DRDO," he informs.
Biswajit Mahakud, Satyajit Nanda and Malay Kumar Mallick, three final-year Film and Video Editing students at the institute, seem hopeful of finding a job once their ongoing exams end. "Our seniors are employed at various places. They will help us find jobs," says Satyajit. So what brought them to the institute, two after their Plus II and one after Plus III? "The hope of landing a job," they echo in unison.
So, did they get to watch many movies during the course? "Yes, we watched Pather Panchali and many other movies from the 1930's and 1940's."
Principal Panda says the institute screens a world classic movie every Saturday afternoon.
He emphasizes that this is a growing field. "Nobody ever remains unemployed after graduating from here. TV channels as well as FM channels are absorbing our students all the time," Panda says. "Unfortunately, there is very little awareness about our courses. Such courses are very popular in Mumbai and Delhi, but not in Odisha. The film and television sector is forever growing. Young students should come forward and join this institute. We are even hoping to start direction, art direction and production management courses here. If only FTII, Pune was to hand-hold and guide us for 3-5 years, we would never have to look back for the next 20 years."
Ray informs that they are making YouTube videos to create awareness about BPFTIO and the "career" promises it holds.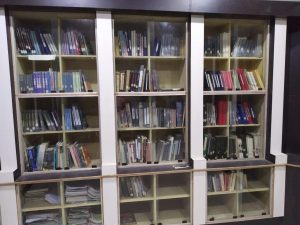 Proudly showcasing the institute's well-equipped library, the principal says, "We have over 2,500 film-related books." And it's not just for the students at the institute. "Anybody from the public who loves films is welcome to make use of the library. As of now we have not imposed any fee for that," he signs off.