Meet The 'Wire Wizard' Who Stitched Plastic Chairs
Cuttack: Do you think that broken plastic chairs can't be repaired? That's what I also thought till a few years ago.
The thing is, we have a few awesome plastic chairs which are till date the best I have ever seen or sat on. Made in Kolkata (back then it was Calcutta), these chairs are extremely sturdy and well-made. We have tried sourcing newer chairs, but have never been able to find such good ones. Even the most expensive plastic chairs one finds in the markets feel rickety and unstable compared to these.
Bottom line is that we love these chairs and even tried to contact the manufacturer, but they have stopped making them.
Two of these amazing 20-year-old chairs had broken down after years of use, or me jumping on them when I was a child (you really thought I was jumping on them even now?).
And then I met Ramesh Mohanty, a real planet saver. He suggested trying out a technique that he had developed himself. He used copper wires from old electrical wires and a candle to make holes by melting the plastic, and stitched up the chair for good. It has been five years since the repair and we are still happily using our favourite chairs.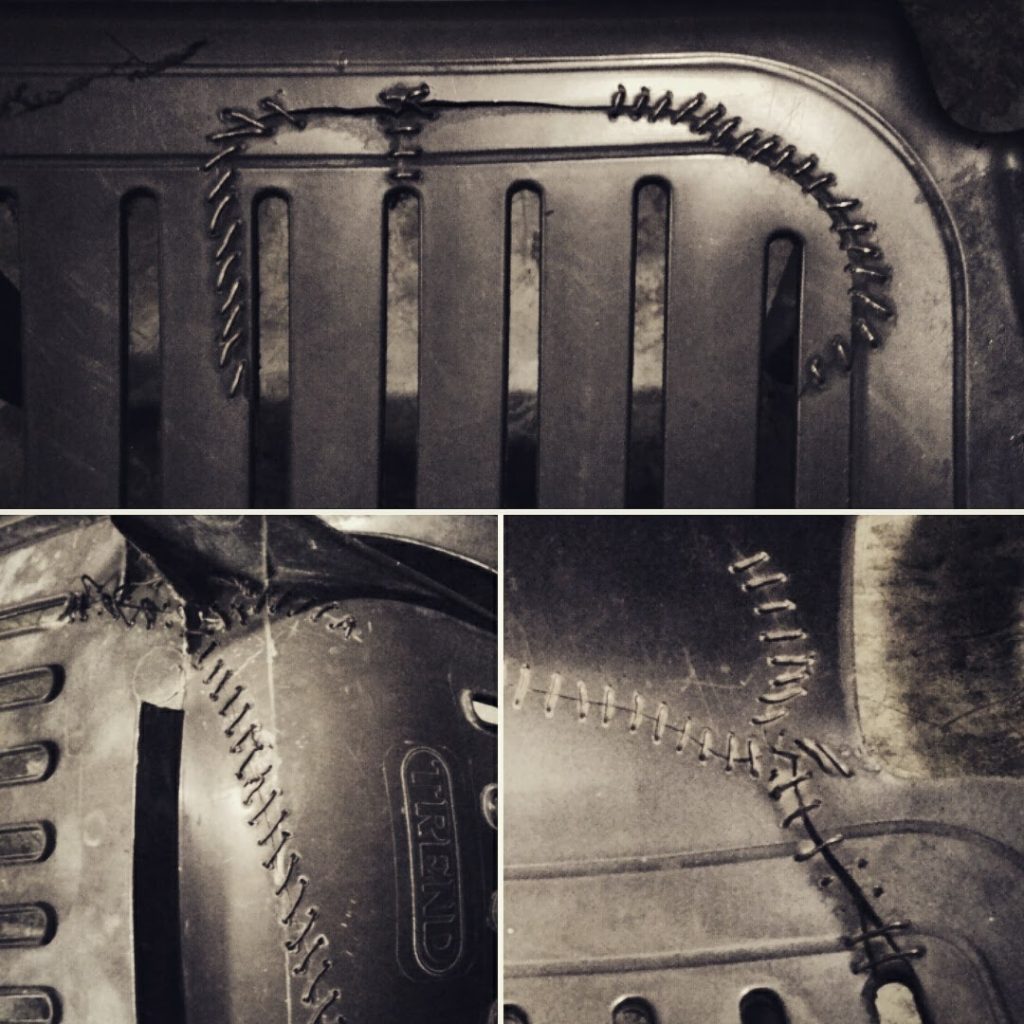 Things You Need
Medium thickness old or new copper wire (4mm or 6mm). Not too thick so that it can't be wound around or too thin that it would break. A single long piece is better.
A sharp metal pin of medium thickness to make holes.
Wax candle.
Blade, knife or wire stripper.
Pliers to tighten.
Araldite glue (optional).
How To Do It
Strip the rubber outer covering of the copper wires.
Light the candle and heat the sharp point of the metal pin.
You need to make holes for the wire to be stitched around on either side of the crack. Pierce the hot pin into the plastic and rotate it. The plastic will melt and a hole will be formed. Keep reheating the pin. Do it carefully and don't make holes very close to the crack.
After the holes are made, insert the copper wire through the holes and wound it around. Make sure it is tight enough to hold the cracked part. You may apply araldite glue within the cracks.
If the wire breaks anywhere, wind it with the previous part. Make sure the winding is done on the back part of the chair so that the upper part is smooth and doesn't cause any tear.
Tighten the wounds using pliers.
If you feel it is not strong enough, you can use a second wire in addition to this and also stitch in a zig-zag manner.
Put a cushion on top of the surface if you think it doesn't look good.
Make sure you carry this procedure by taking all safety measures and ensure the area is well ventilated, as the melted plastic fumes may be harmful to your health.
Ramesh has stitched up chairs, buckets and plastic trays using this technique. The wise man has repaired a broken plastic water bucket and made it leak proof by adding glue to it. So do not throw away your old plastic products, stitch them up and save money and prevent plastic from entering landfills.
[Reposted from PlanetSaverz.com]