Mercury Likely To Soar Past 40°C In Odisha This Month; Dense Fog Alert For 3 days
Bhubaneswar: The day temperature in Odisha for February may breach 40 degree Celsius mark with the India Meteorological Department (IMD) on Thursday predicting a further rise in the day temperature by 2-4 degree Celsius after 3-4 days.
However, there will be no large change in the night temperature during the next 4-5 days.
Twelve places recorded above 37 degrees Celcius with Sonepur being the hottest at 38.3 degree Celsius on Wednesday. Bhubaneswar, which had seen mercury soar to 38 degree Celsius making it the hottest place in the state on Tuesday, recorded a day temperature of 37.9 degrees Celsius. The maximum temperature in the state capital is likely to hover around 38 degree Celsius during the next seven days, Bhubaneswar Meteorological Centre tweeted.
Cuttack may also experience similar weather conditions.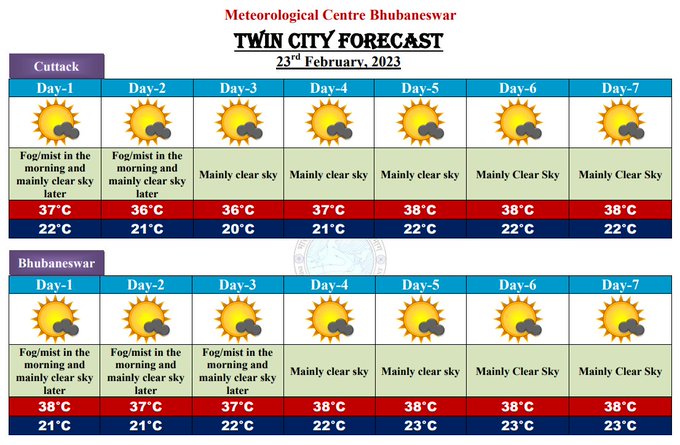 The MeT office has also issued yellow warning for dense fog for the next three days. Check here