Bhubaneswar: The hunt is on for talents in Odisha and in the last four years, the platform has widened and the participation increased.
Miracle Factor 2019 will kick off at Bhanjakala Mandap here on Friday with 'Get Up & Dance'.
The entire event will see 600 children compete in dancing, drawing, guitar, singing and fashion show in three categories (kids, junior and senior). www.odishabytes.com is the digital partner of the event.
A special attraction of the two-event is the Mom's Dance, said organiser Punya Priyanka Nayak.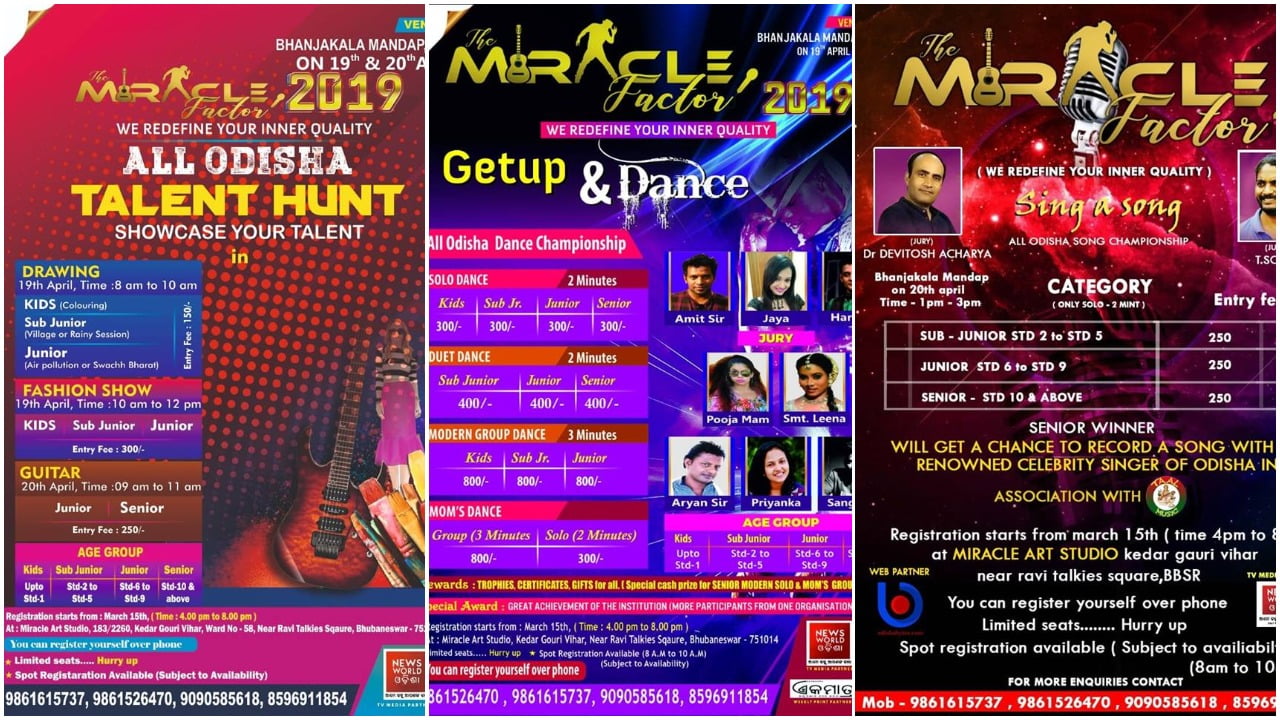 She began conducting the event in 2015 to provide space to help children showcase their skills. "It began as X-Factor and the name was changed to Miracle Factor in 2016. We began with 100 participants. The number has swelled to 600 this year," she said.
The winner of the singing competition (senior) will get a chance to record a song with a celebrity singer of Odisha in association with Taal Music.
"Till last year, we had organised recording with singer Tapu Mishra. Earlier, we had a slot for acting and one of the winners got a chance to act in an Odia serial," she said.
Drawing and fashion show will be held on Friday (April 19) and the singing and guitar competition on Saturday (April 20).
Registration for the event began from March 15 at Miracle Art Studio at Kedar Gauri Vihar here