Netaji Subhash Chandra Bose: History Comes Alive At Hero's Birthplace In Cuttack
Cuttack: Twenty years ago, one reached Netaji Subhas Chandra Bose's birthplace from the Odia Bazaar side. Then it was just Janakinath Bhavan, named after Netaji's father Janakinath Bose, who settled in Cuttack in 1885 to practise law.
The state government has converted it into Netaji Museum and it can now be accessed from the rear side of the house, the Jail Road.
The valiant leader's mysterious death or disappearance continues to fascinate as much as his life. He reportedly died at a hospital in Taiwan as a result of injuries from a plane crash on August 18, 1945.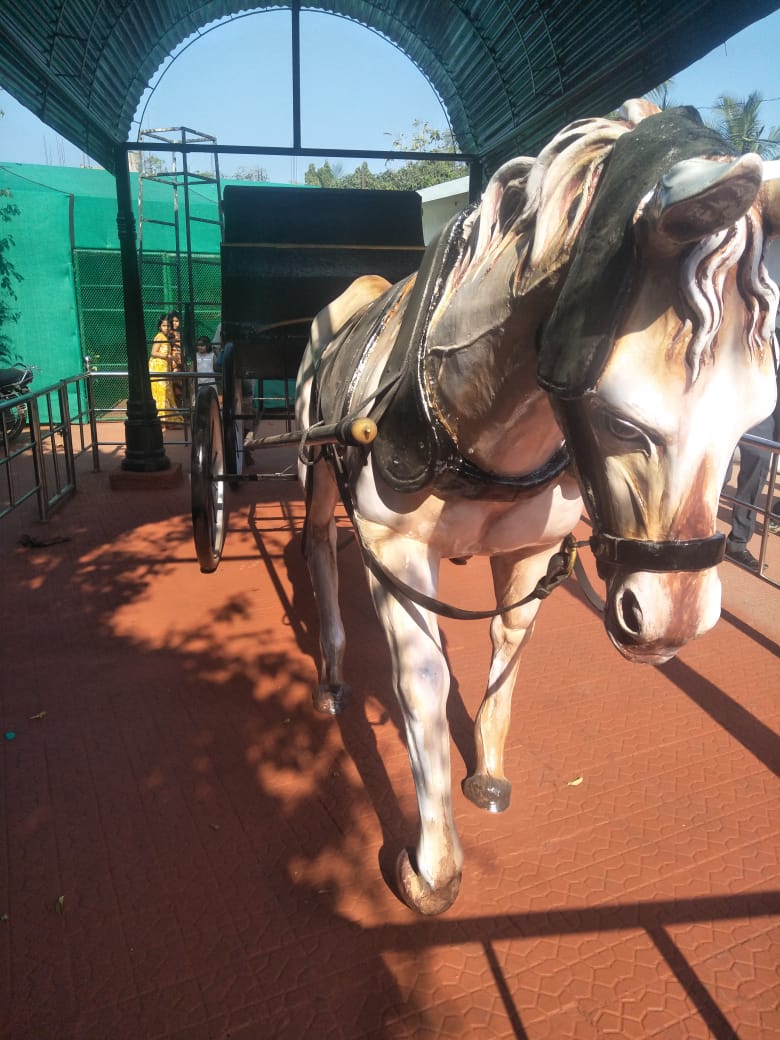 At the entrance to the Netaji Museum is the model of a horse-driven cart, another horse and a glasshouse. Asked what the horse and cart are for, the watchman there said, "Netaji loved to ride horses and carts. Not this very horse, this one's made of cement (smiles). But this is in memory of the things he liked."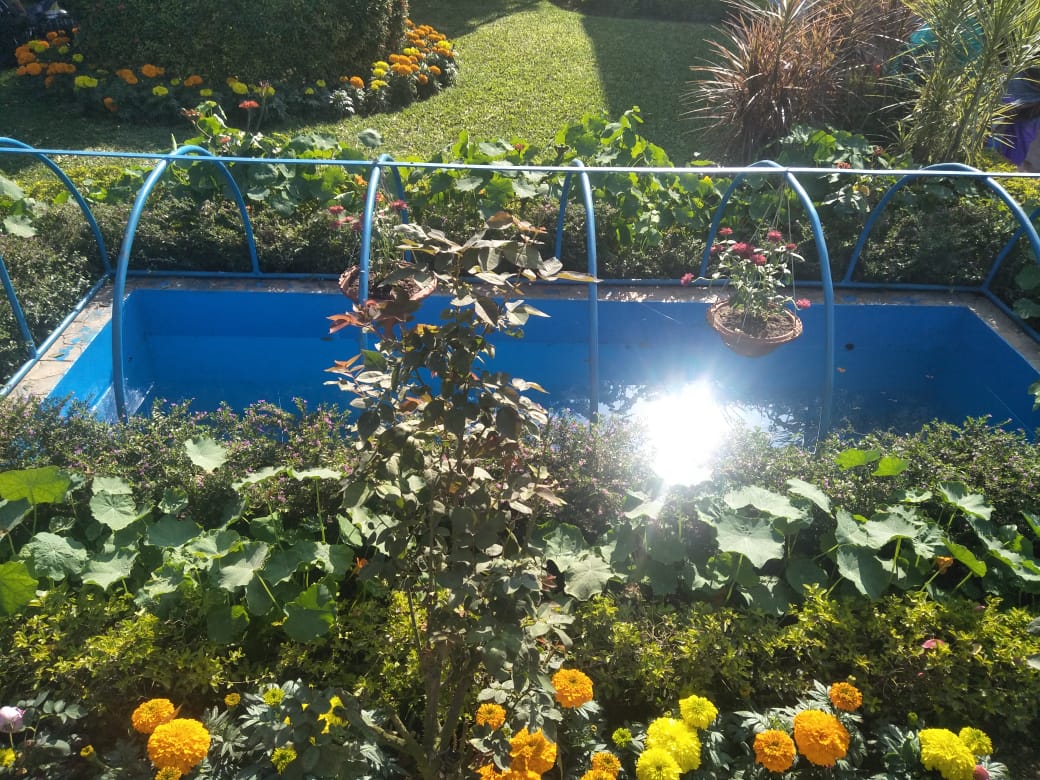 Among the first things, one notices inside the house is a poster showing Netaji with Mahatma Gandhi. Historian Rudrangshu Mukherjee writes in his Nehru & Bose: Parallel Lives: "Such was Subhas's eagerness to join the national struggle in 1921 that on July 16, the very afternoon that he arrived in Bombay from London, he went to see Gandhi at Mani Bhawan where the latter usually stayed in Bombay." Unless one enters from the old entrance, one first encounter Gallery No 4, showcasing Netaji's political life. There are pictures of him as Congress president when he was 41, with Pandit Jawaharlal Nehru, Pattabhi Sitaramayya and many more.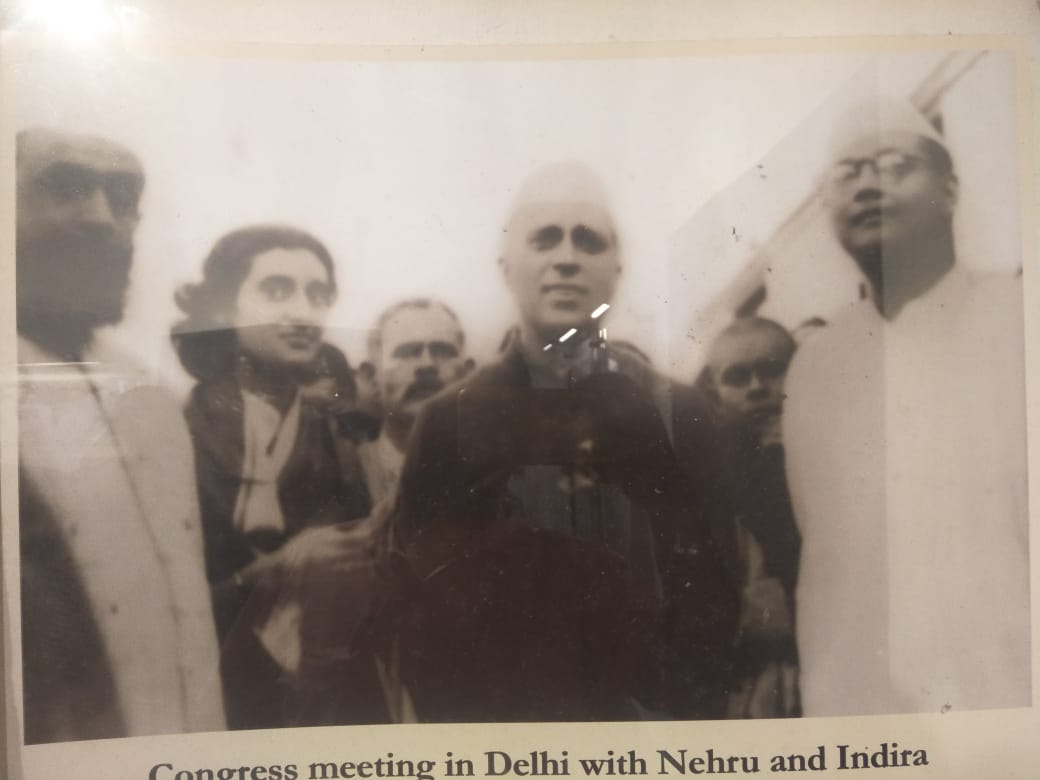 After a little bit of course correction, one finds Gallery No 1, which is Janakinath Bose's study with its original furniture. Gallery No 2 showcases photographs from Netaji's early life, including a diary noting by his father, in beautiful calligraphy, saying "Subhas was born at Cuttack on the 23rd of January 1897…(between 12 pm and 1 pm)". There's a picture of his school, then the Protestant European School, now called Stewart School, pictures of his parents and of a young and lean Subhas in school.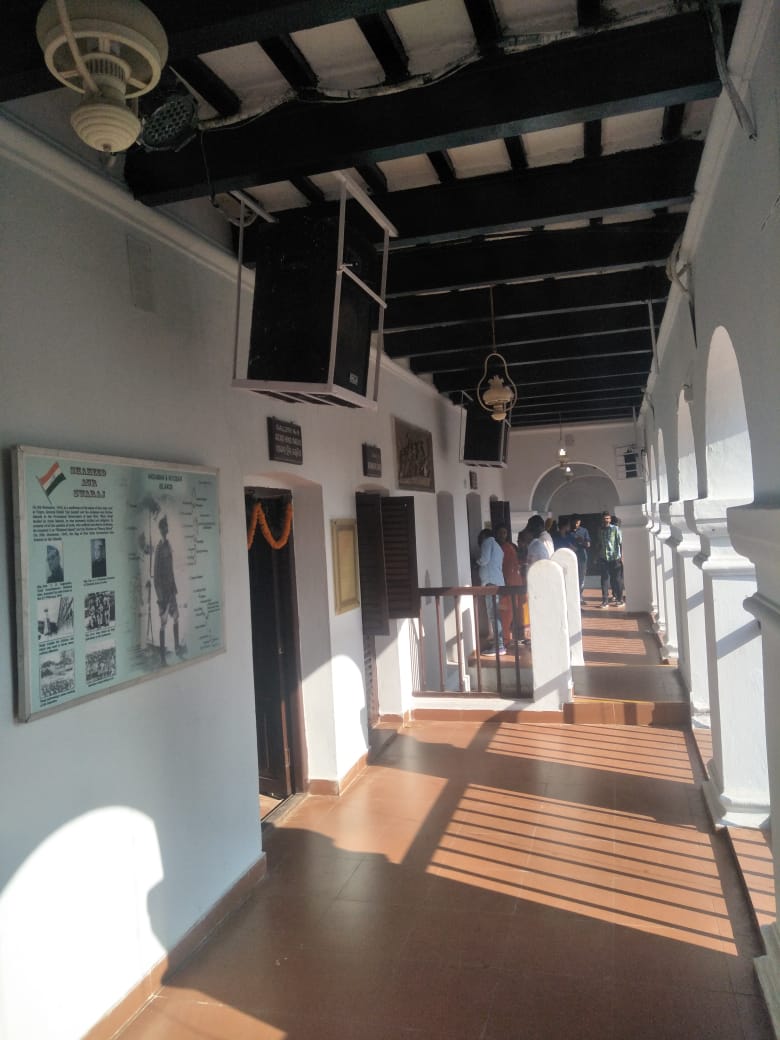 On the first floor of the house, we get glimpses of Netaji's family life, photographs of his wife Emilie Schenkl and daughter Anita and those of his brother and his family. There's a showcase with household crockery found in the house, once belonging to the family. A Pattachitra scroll belonging to the family adorns the wall. There's a lovely wooden staircase leading to the terrace but it is blocked. Beside it is a toilet, perhaps from years ago, now locked, though one could see what looked like paan stains in the pan, gathering dust too.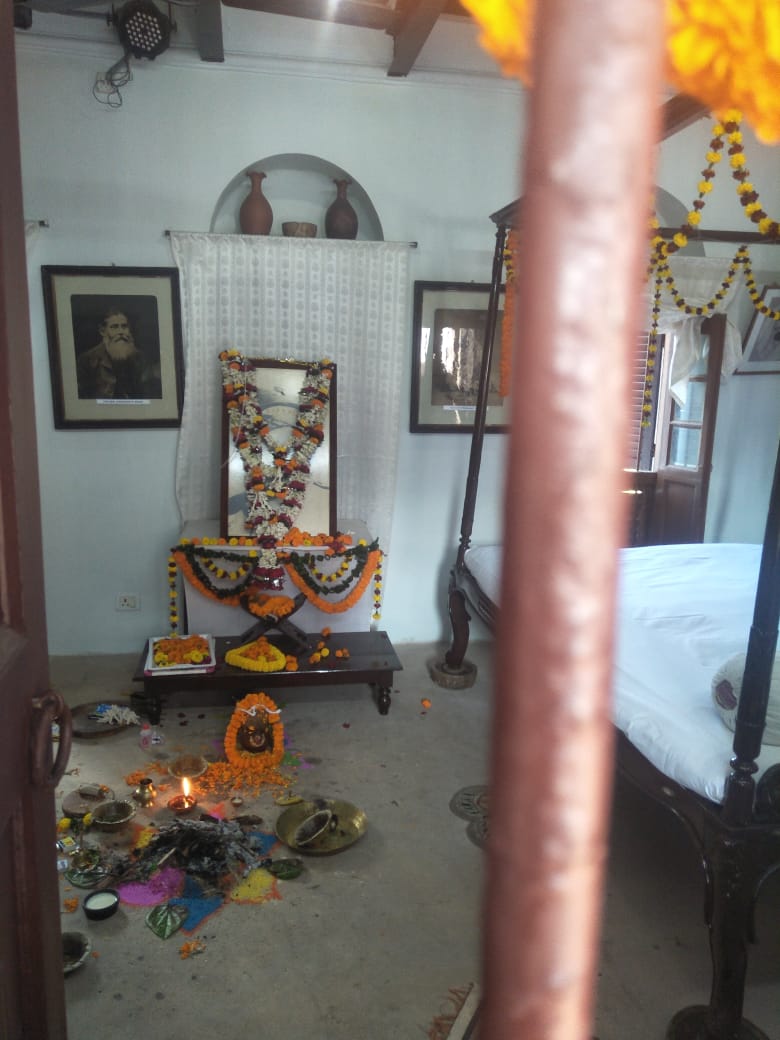 On this floor is also the room Netaji was born in, now Gallery No 9. Entry is barred but from the window, one can see an old bedstead and photographs.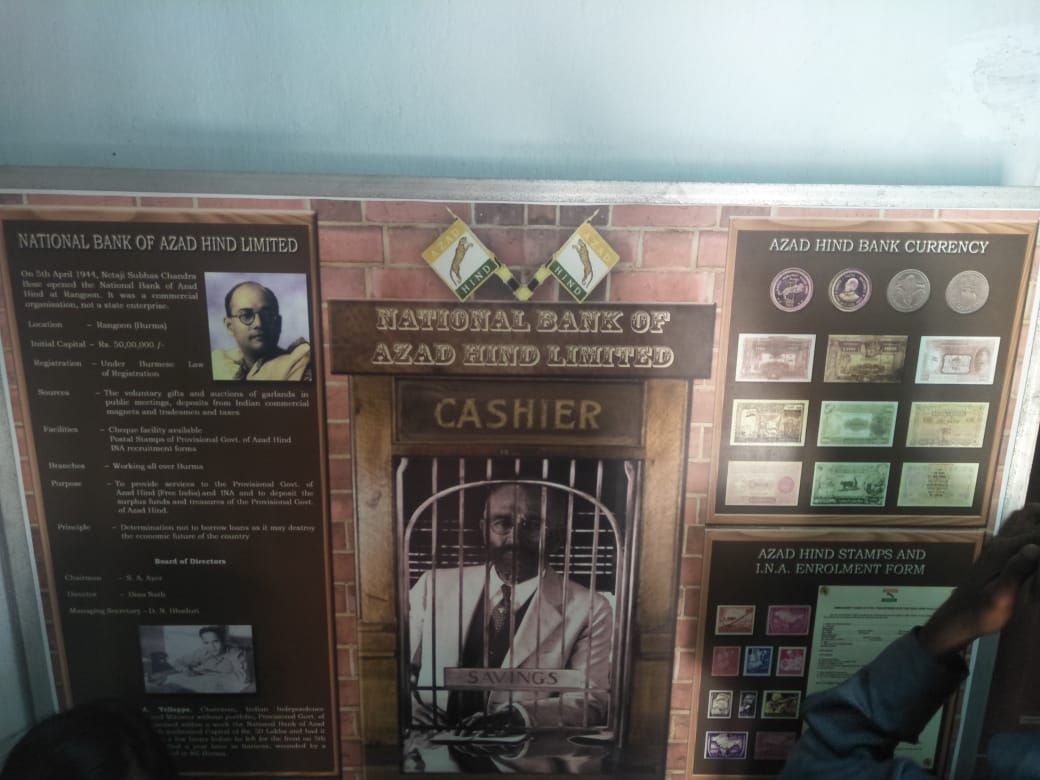 Further ahead are interesting chapters from Netaji's life. Gallery No 8 is about Azad Hind Radio, displaying the opening lines of Azad Hind Radio in Hindustani, verses from the last Mughal Emperor, Bahadur Shah Zafar: "Ghazion me bu rahegi jab talak iman ki tab to London tak chalegi tegh Hindustan ki…"
[So long as the soldiers retain their faith and pride the Indian sword will not relent till it humbles (London's might)…]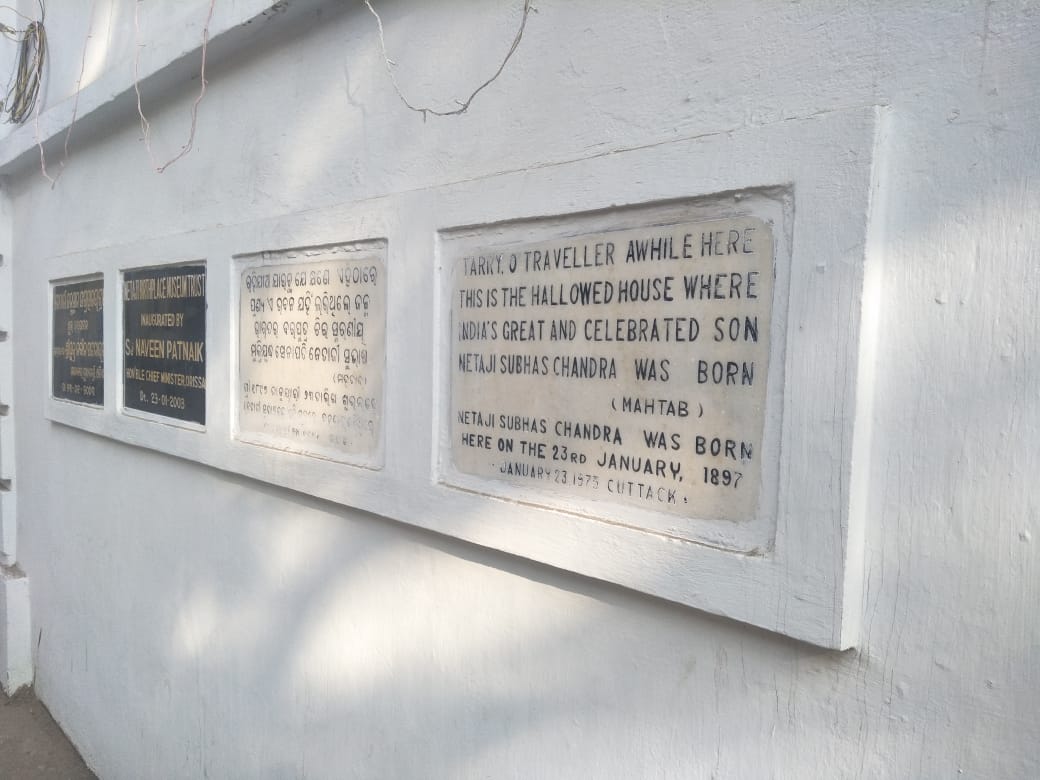 Gallery No 7 is a must for those wanting a slice of INA memorabilia. There's the INA insigna, the INA sword, the uniform of both male and female soldiers and a photograph of Captain Lakshmi Sahgal. One can catch a glimpse of INA's currency in Gallery No 5.
Maintenance of the museum is befitting a son of the soil whose life story is every bit about "what if". What if he had returned to India after August 18, 1945, when he is believed to have died in an air crash in Japan-occupied Formosa (Taiwan). There are glimpses of his spiritual bent of mind, Swami Vivekananda's influence, and more in Gallery No 10. Visitors could be seen whispering about Gumnami Baba, a reclusive hermit who many claim was Netaji in disguise after officially disappearing from the scene. But we had tarried long enough (as mentioned on a plaque outside the old entrance of the house) and it was time to call it a day.