Night Temperature Drops Across Odisha; Know The Rain Forecast For Today
Bhubaneswar: The night temperature dropped across Odisha with Darinbadi recording the lowed of 15.5 degree Celsius for the second consecutive day on Wednesday.
Eleven places recorded below 20 degree Celsius.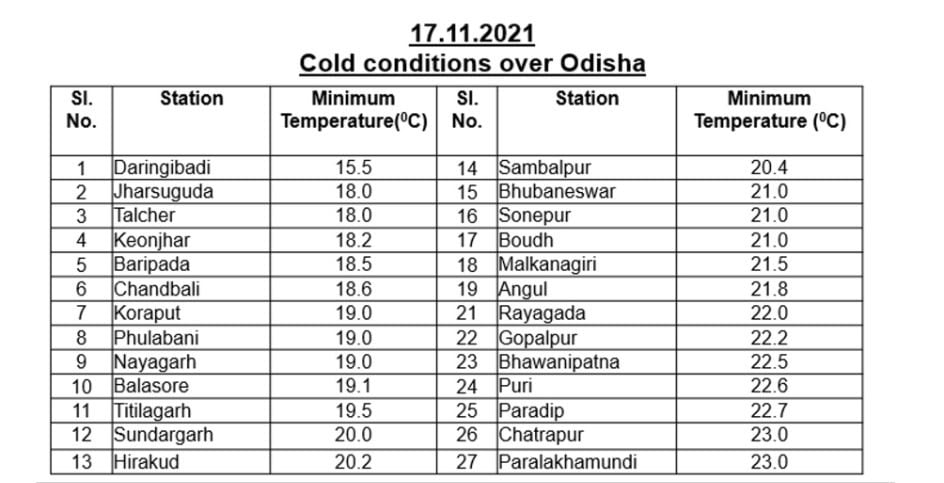 According to the India Meteorological Department (IMD), there will be no large change in the minimum temperature for the next three to four days.
It has also forecast light to moderate rain at a few places in South Coastal Odisha, Koraput, Malkangiri, Rayagada, Kandhamal, Boudh and at one or two places in the rest of the state in the next 24 hours.