Bhubaneswar: Rath Yatra was celebrated with much fervour and gaiety at Thanlyin of Yangon in Myanmar on Saturday.
Devotees braved the rain to participate in large numbers in the chariot festival. After distribution of prasad, they pulled the chariot from Jagannath temple to Mausimaa temple.
As per the tradition, the chariot reached the Mausimaa Temple before sunset.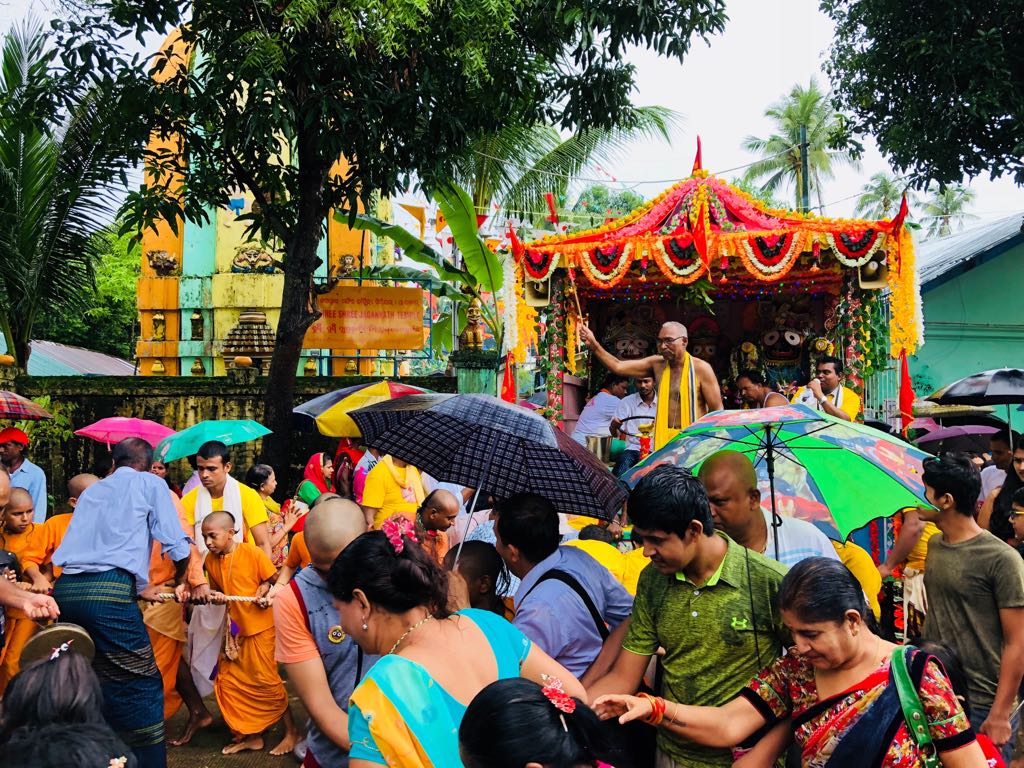 Jagannath Temple Trustee Board chief Krishna Padhi personally supervised and coordinated all the rituals. Lord Jagannath, Lord Balabhadra and Devi Subhadra will return to the temple after nine days on completion of the annual sojourn and all the associated rituals.
Notably, many Indians including Odias have been celebrating Rath Yatra in Myanmar since last 100 years.
During Nabakalebara in 2015, four priests from Puri flew to Myanmar to perform all the rituals, which were observed in accordance with the tradition.