Odisha Leaders Who Donned the Mantle Of Governor
Bhubaneswar: Former BJP Minister Biswa Bhusan Harichandan, appointed as Governor of Andhra Pradesh, is the ninth Odisha leader to have been appointed Governor and the second after Jharkhand Governor Draupadi Murmu to have got the gubernatorial assignment during the NDA regime, starting 2014.
Here is the list of political stalwarts from Odisha who were appointed the first person of different states.
Harekrushna Mahatab (Bombay)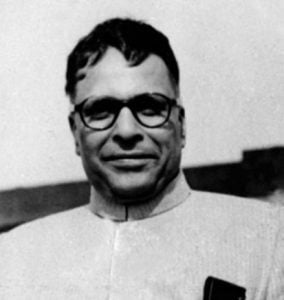 The first chief minister of Odisha in independent India, who also served as a Cabinet minister in the Nehru government, was the Governor of Bombay from 1955 to 1956.
During his tenure as Chief Minister from 1946 to 1950, he played a significant role in the merger and integration of former princely states, shifting of the capital from Cuttack to Bhubaneshwar and the sanction and construction of the multi-purpose Hirakud Dam Project.
He joined the Central government as Minister for Industry and Supply in May 1950 and was instrumental in setting up various industries, including Biju Patnaik's Kalinga Tubes factory.
He died on January 2, 1987, at the age of 87.
Nityanand Kanungo (Gujarat & Bihar)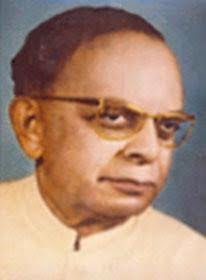 He served as the Governor of Gujarat from August 1, 1965, to December 6, 1967. He was the Governor of Bihar from December 7, 1967, to January 20, 1971.
A member of the Indian National Congress, he was elected to the Odisha Assembly in 1937 and again in 1946. He was the  Revenue and Public Works Minister in the Cabinet of Biswanath Das from 1937 to 1939 and looked after the Home, Law, Industries and Agriculture portfolios when Congress formed the government again in 1946.
He held high profile portfolios – Union Deputy Minister of Commerce and Industry, Union Minister of Industries, Union Minister of Consumer Industries, Union Minister of Commerce, Union Minister for Commerce and Industries and Union Minister for Civil Aviation – in the Jawaharlal Nehru government.
He represented Kendrapara and Cuttack constituencies in the Lok Sabha.
He died on August 2, 1988, at the age of 88.
Biswanath Dash (Uttar Pradesh)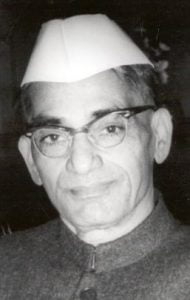 He was the Prime Minister of Odisha Province of British India 1937–39, the Governor of Uttar Pradesh 1962–67 and later, the Chief Minister of Odisha 1971–72.
Surendra Nath Dwivedi (Arunachal Pradesh)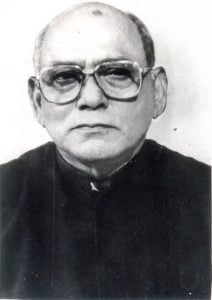 A political leader of Praja Socialist Party in Lok Sabha, he served as Governor of Arunachal Pradesh from March 26, 1991, to July 4, 1993.
He was elected to the second, third and fourth Lok Sabha from 1957 to 1970, representing Kendrapara Parliamentary Constituency of Odisha. Earlier, he was a member of the Rajya Sabha from 1952 to 1956.
He died on October 1, 2001, in Rourkela at the age of 88.
Lokanath Misra (Assam, Nagaland & Arunachal Pradesh)
A Rajya Sabha member, he was the Governor of Assam during 1991-1997, Governor of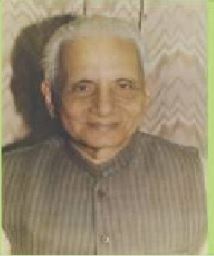 Nagaland during 1992-1993, and Governor of  Arunachal Pradesh for a brief period – March 7, 1991 – March 25, 1991.
The elder son of poet and notable socialist Godabarish Mishra and brother of former Chief Justice of India Ranganath Mishra, he died on May 27, 2009, in Bhubaneswar.
His son, Pinaki Misra is a senior BJD leader and an MP from the Puri Lok Sabha constituency.
Chintamani Panigrahi (Manipur)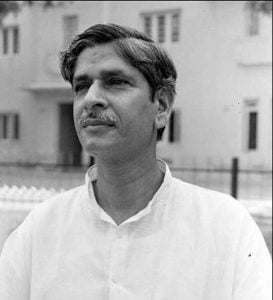 He served as the Governor of Manipur from July 10, 1989, to March 19, 1993.
Panigrahi represented the Communist Party of India in the 2nd Lok Sabha in 1957 from the Puri constituency. He later joined the Indian National Congress and was re-elected to the Lok Sabha in 1967, 1971, 1980 and 1984 from Bhubaneswar. He also served as the Minister of State for Home Affairs (1986–88), Minister of State in the Ministry of Defence (1988–89).
He died on April 29, 2000, in Bhubaneswar.
J B Patnaik (Assam)
The former Chief Minister of Odisha served as Governor of Assam from 2009 to 2014. He was elected chief minister thrice and completed two terms – 1980-89 and then from 1995 to 1999.
A noted writer, JB graduated in Sanskrit from Utkal University in 1947 and did his post-graduation in political science from Banaras Hindu University in 1949. He became the president of the Orissa Congress's youth wing, a year later and Union minister for tourism, civil aviation and labour in 1980.
He passed away at Tirupati in Andhra Pradesh at the age of 89. He was there to attend the convocation of Tirupati Sanskrit University and died after complaining of chest pain.
Draupadi Murmu (Jharkhand)
A teacher by profession, she began her political career in 1997. She belongs to a Santhal tribal family in Uparbeda village in Kusumi block of Mayurbhanj district in Odisha. In 2007, she was awarded Nilakantha Award for the best MLA of the year by the Legislative Assembly of Odisha. In 2015, at the age of 59, Murmu made history when she was appointed as the first woman Governor of Jharkhand.
Biswa Bhusan Harichandan (Andhra Pradesh)
His appointment assumes significance against the backdrop of the Polavaram project, which continues to be a bone of contention between Odisha and Andhra Pradesh. The two states are also at loggerheads over border disputes.
Talking to mediapersons, Harichandan has said that he would try to resolve these issues.
The BJP leader was elected to Odisha Assembly five times from Chilika and Bhubaneswar constituencies. He also held the portfolios of law, revenue and fisheries under the BJP-BJD coalition government in the state. His political career started with Bharatiya Jana Sangha in 1971. He was also a member of Janata Party. He later joined the BJP and was its president for Odisha from 1980 to 1988.