It's not easy to define power. Neither can you measure it nor can you always justify it. So, when we at Odisha Bytes decided to prepare a power list for Odisha various questions were raised by our team members. Some of the queries have no easy answers. We then decided to evolve our own mechanism: one based on perception, which again can be subjective. Hence, we chose not to limit our list of the high and mighty to only those exercising power because of the offices they hold or the authority that is vested in them due to a certain job but also to include those who have influence not only in their chosen profession but beyond. We have also included Odias doing well outside the state.
This in no way legitimises or validates the right or wrong work these people do, but is an assessment of those who call the shots in the eastern state. We consciously decided to exclude the Governor, Chief Minister, Chief Justice of Orissa High Court and other members of the judiciary from our list.
Here goes our pick of the Top 50 Powerful People of Odisha: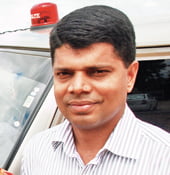 V Karthikeya Pandian: Of late, his surname has seemingly become synonymous with power in Odisha. Such is his clout and hold over the ruling dispensation. The private secretary to Chief Minister Naveen Patnaik has consolidated his position and plays the all-important role in decision making.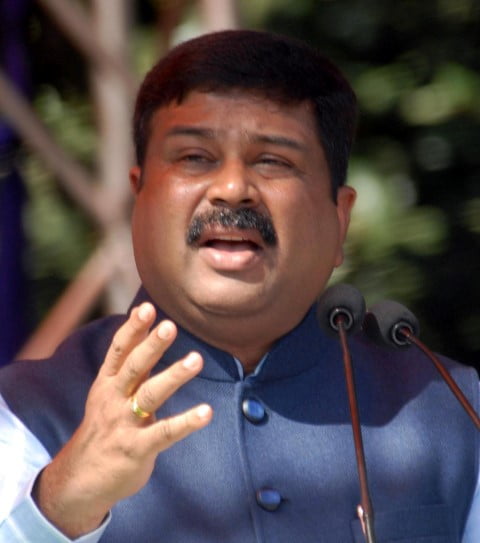 Dharmendra Pradhan: The Oil Minister spends considerable amount of time in Odisha trying to strengthen his grip over the state BJP and get projected as the wannabe chief minister. He certainly has emerged as an alternative power centre to the ruling BJD in the state.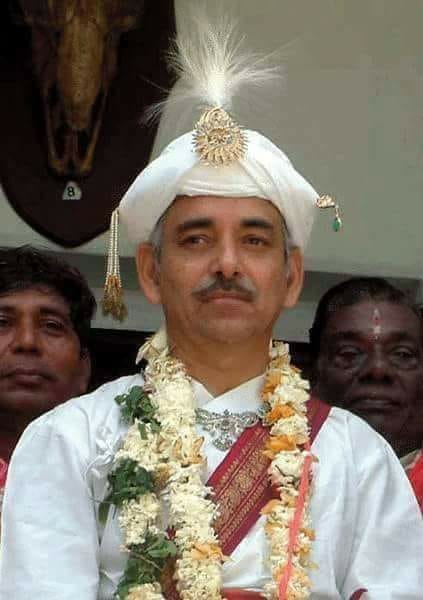 Gajapati Dibyasingha Deb: His influence because of religious and spiritual reasons cannot be challenged in Odisha, where people swear by the name of Lord Jagannath. Being the first servitor of Lord Jagannath, he commands enormous respect in the collective consciousness of Odias.
Shaktikant Das: This career bureaucrat has emerged as a key player in the Narendra Modi government as far as financial matters are concerned. His recent appointment as Governor of Reserve Bank of India (the first Odia to hold the coveted position) has increased his stature manifold.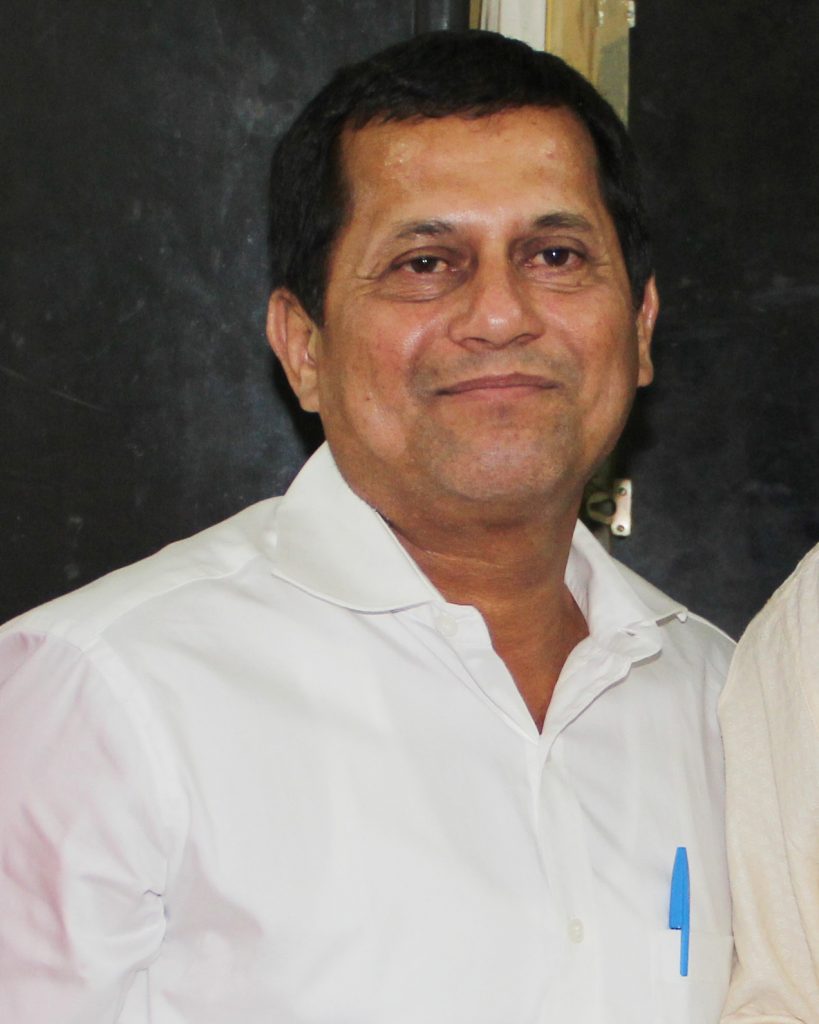 Achyuta Samanta: By joining the BJD and becoming a Rajya Sabha member, he is apparently seeking greater glory beyond KiiT University and Kalinga Institute of Social Sciences (KISS), both of which he founded. In 2018, he announced opening of a new branch of KISS in Kolkata, making evident plans to increase his influence among the poor, especially tribals. With a television news channel in his stable, he certainly has his eyes set on the power game.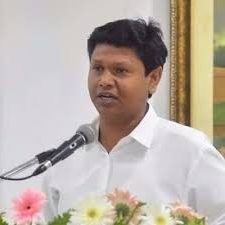 Pranab Prakash Das: He resigned from the Naveen Patnaik ministry in 2017, only to emerge as a key power centre within the BJD. He is known for his 'unrestricted' access to the Third Floor (the CM's office) and is believed to have a significant influence on matters of politics and governance.
Dutee Chand: Her inspirational story of success has made her an icon for the Odia youth. From getting banned from participating in athletics events due to 'hyperandrogenism' and fighting for justice in the Court of Arbitration for Sports to winning silver medals in 100 metres and 200 metres in the Jakarta Asian Games, Dutee has scripted a real story for the reel. 2018 certainly belonged to her.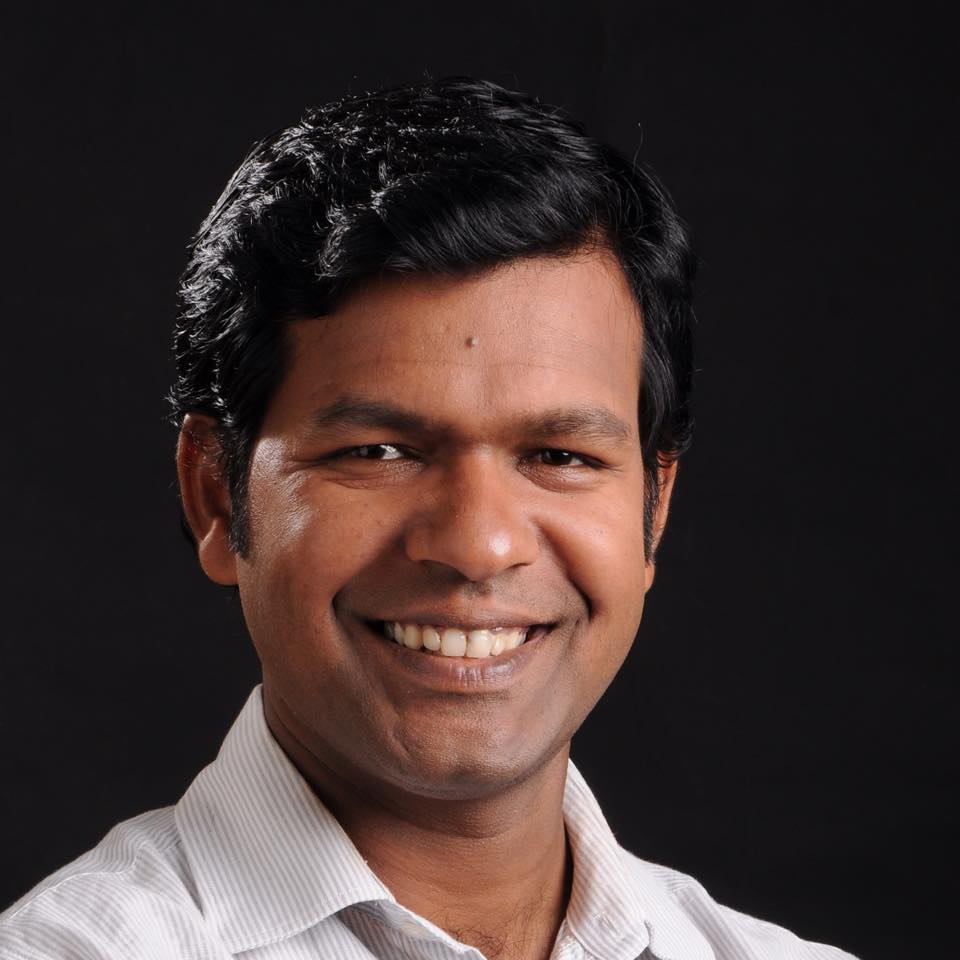 Sudarsan Pattnaik: His awe-inspiring sand sculptors continue to win international acclaim, making him one of the most influential Odias globally. Recognising this, the state government appointed him president of Odisha Lalit Kala Academy in September, 2018.
Dhirendra Kuttey: This IPS officer is a behind-the-scenes actor who has emerged as a key cog in the ruling coterie's wheel. Without making noises, he has become the pointsman for the powers-that-be for matters related to policing, intelligence gathering and much more.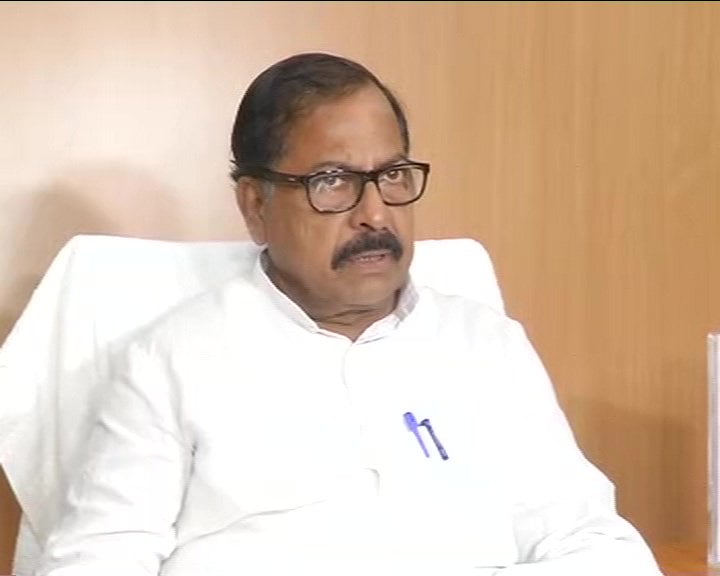 Sashi Bhusan Behera: He holds the purse strings of the state. And this obviously makes him more equal than others in the state cabinet barring the Chief Minister. Naveen recently gave him agriculture and animal resources development portfolios, making obvious that he is one of the favoured ones.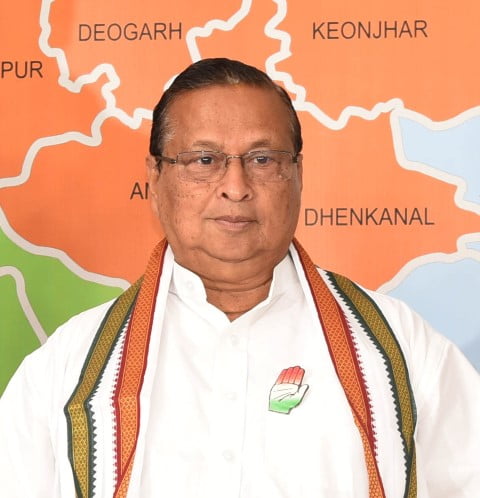 Niranjan Patnaik: Ruled out by some as a spent force in politics, this 76-year-old swung the fortunes in his favour in 2018 by becoming president of Odisha Pradesh Congress Committee for a second time, replacing a much younger Prasad Harichandan. He has since tried to quell dissension within the 'Hand' party's state unit and gear it up for the 2019 elections.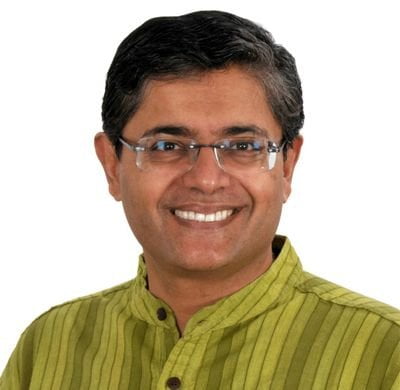 Baijayant Panda: Ostensibly, 2018 was one of the worst for him, both on the personal and the political fronts. In May, he lost his legendary father Bansidhar Panda and also resigned from the BJD, from which he was suspended in January on grounds of 'indiscipline'. Though he is yet to join any political party, he continues to wield influence through his family-owned leading Odia news channel, OTV. He also has good number of followers on social media and is trying to increase his public contact through 'heijau' discussions over chai.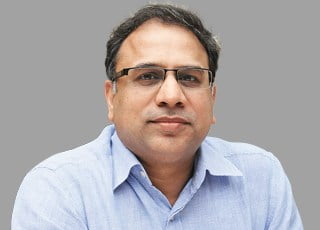 Vishal Dev: As the secretary of sports and youth services, this 1996-batch IAS officer took the credit for being the main force behind Bhubaneswar successfully hosting the Odisha Hockey Men's World Cup in November-December, 2018. He is also secretary of tourism department, making obvious his good rapport with the men who matter!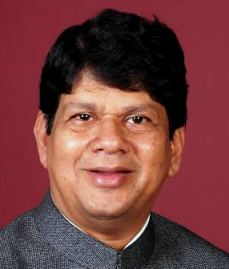 Soumya Ranjan Patnaik: Once a strong critic of Naveen Patnaik, Soumya Ranjan, who is son-in-law of former Chief Minister J B Patnaik and younger brother of state Congress chief Niranjan Patnaik, has proved his political adaptability by entering the BJD and getting a Rajya Sabha berth. Owner of Eastern Media, the leading media group that runs Sambad and Kanak News, he remains one of the most influential persons in Odisha.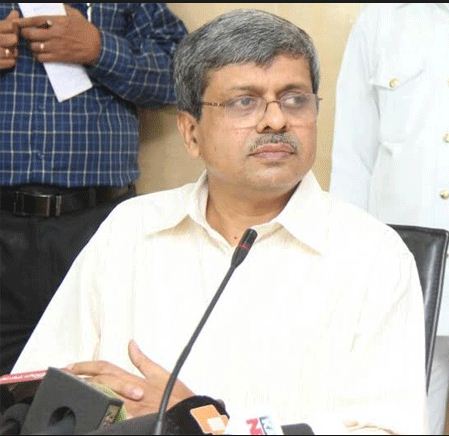 Aditya Padhi: As the chief secretary, he certainly has the respect and the influence over the state's babudom. Not one to throw his weight around, he certainly enjoys the chief minister's confidence and has a significant role in government functioning.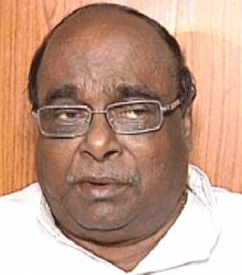 Damodar Rout: Ousted from the Naveen cabinet in December 2017 and from the BJD in 2018, Damodar has put the government on the mat on quite a few occasions by raising issues like financial irregularities in agriculture and cooperation departments. He has also not minced words while targeting the CM's office, launched his own political party, Biju Samata Kranti Dal, and remains a favourite for those pursuing sound-bite journalism.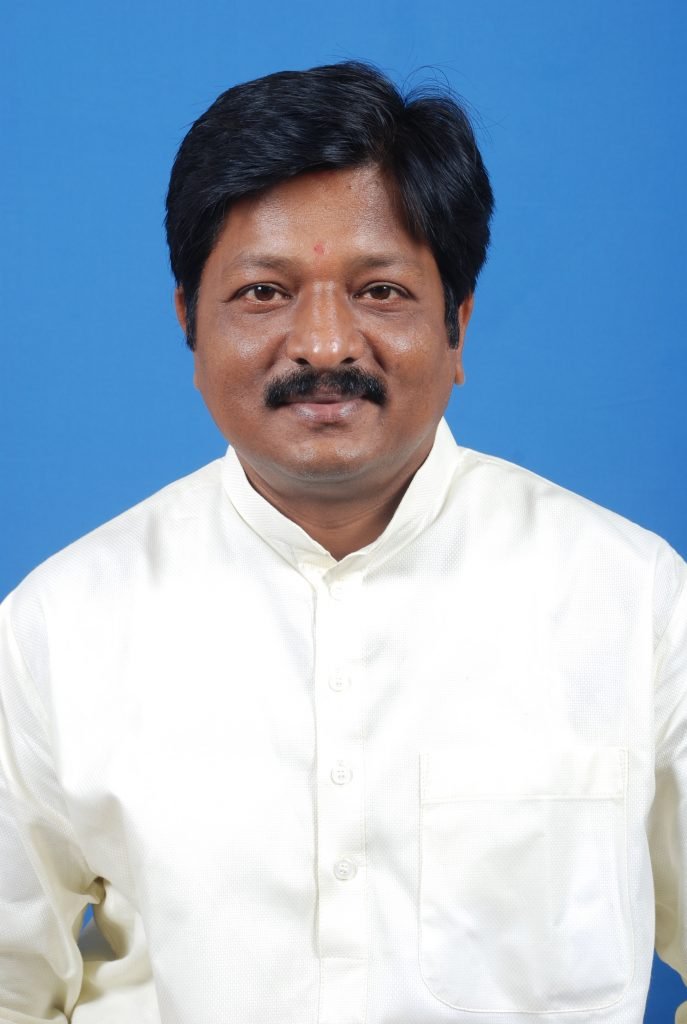 Pratap Jena: Both in the government and the BJD, he has got enviable assignments. While he is holding the important portfolios of law, health and family welfare and information and public relations, in the party he has been made secretary general of the newly-formed Biju Krushak Janata Dal.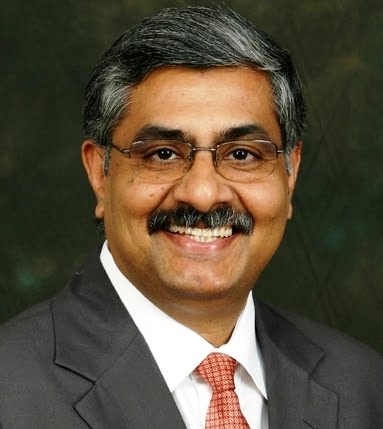 R Balakrishnan: This former IAS officer's importance in the ruling clique was underscored when the government, within a month of his retirement in November 2018, appointed him as principal advisor, special initiatives, in the rank of chief secretary to oversee certain key schemes.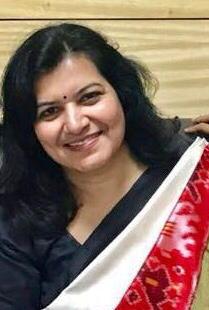 Aparajita Sarangi: She became a talking point in different circles, especially political and bureaucratic, when she took voluntary retirement from the IAS eleven years before her scheduled superannuation from the premier service and joined the BJP. The perception that she has been handpicked by PM Narendra Modi and social media gossip that she could in future become the BJP face in Odisha has made her a person to watch out for!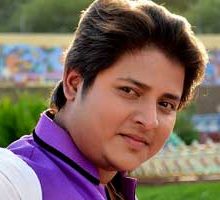 Babusan: This talented actor is said to be the most expensive cast in Ollywood and enjoys tremendous popularity among the viewers. His movies,  'Sundergarh Ra Salman Khan', 'Only Pyaar', 'Local Toka Love Chokha' and 'Sriman Surdas' , did well at the box office, strengthening his position as Hero No. 1. He has also gained the reputation of being a good singer.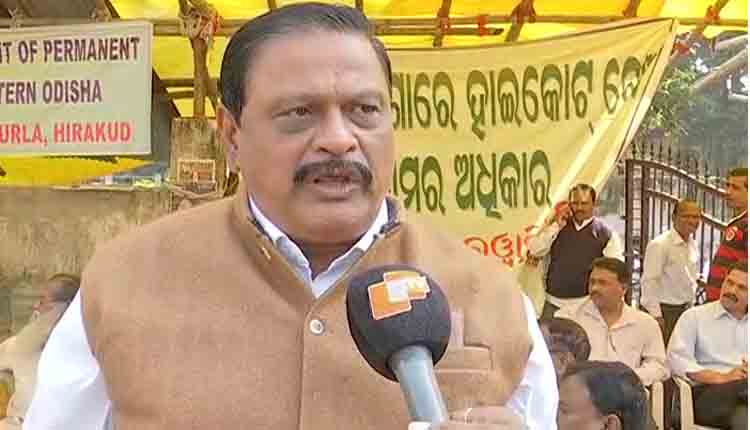 Sureswar Mishra: This Congress leader from Sambalpur is among the few who are leading the months-long lawyers' stir demanding an Orissa high court bench in western Odisha. Months of ceasework punctuated with economic blockade has made evident the influence of this lawyers' cohort called Central Action Committee of Western Odisha Lawyers' Associations, of which Mishra is the spokesperson.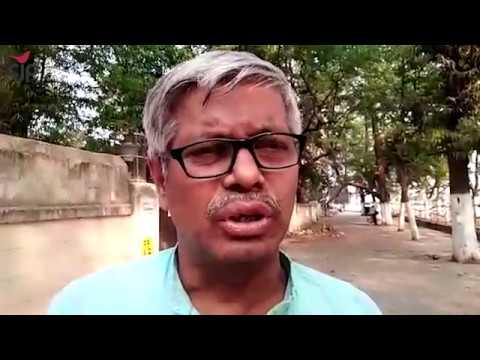 Akshaya Kumar: The convenor of Navnirman Krushak Sanghathan has ensured that issues concerning farmers remained an important part of the state's political discourse by consistently demanding for agriculturists the 3Ps: Price, Pension and Prestige.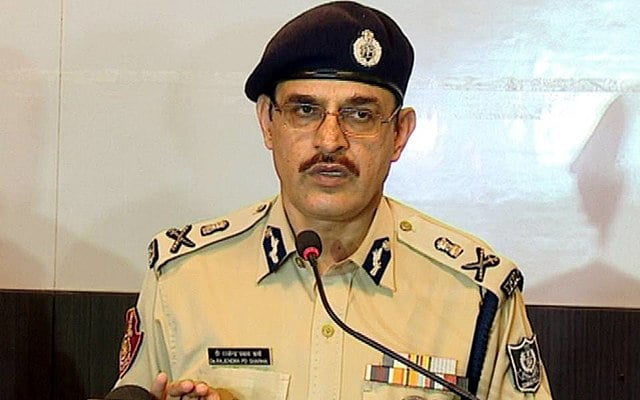 Rajendra Prasad Sharma: As the captain of thousands of police personnel, he has been shouldering the onerous responsibility of providing security to the people and keeping criminals at bay. With Maoist violence showing a declining trend, Sharma has managed to remain the state's top cop for around 17 months.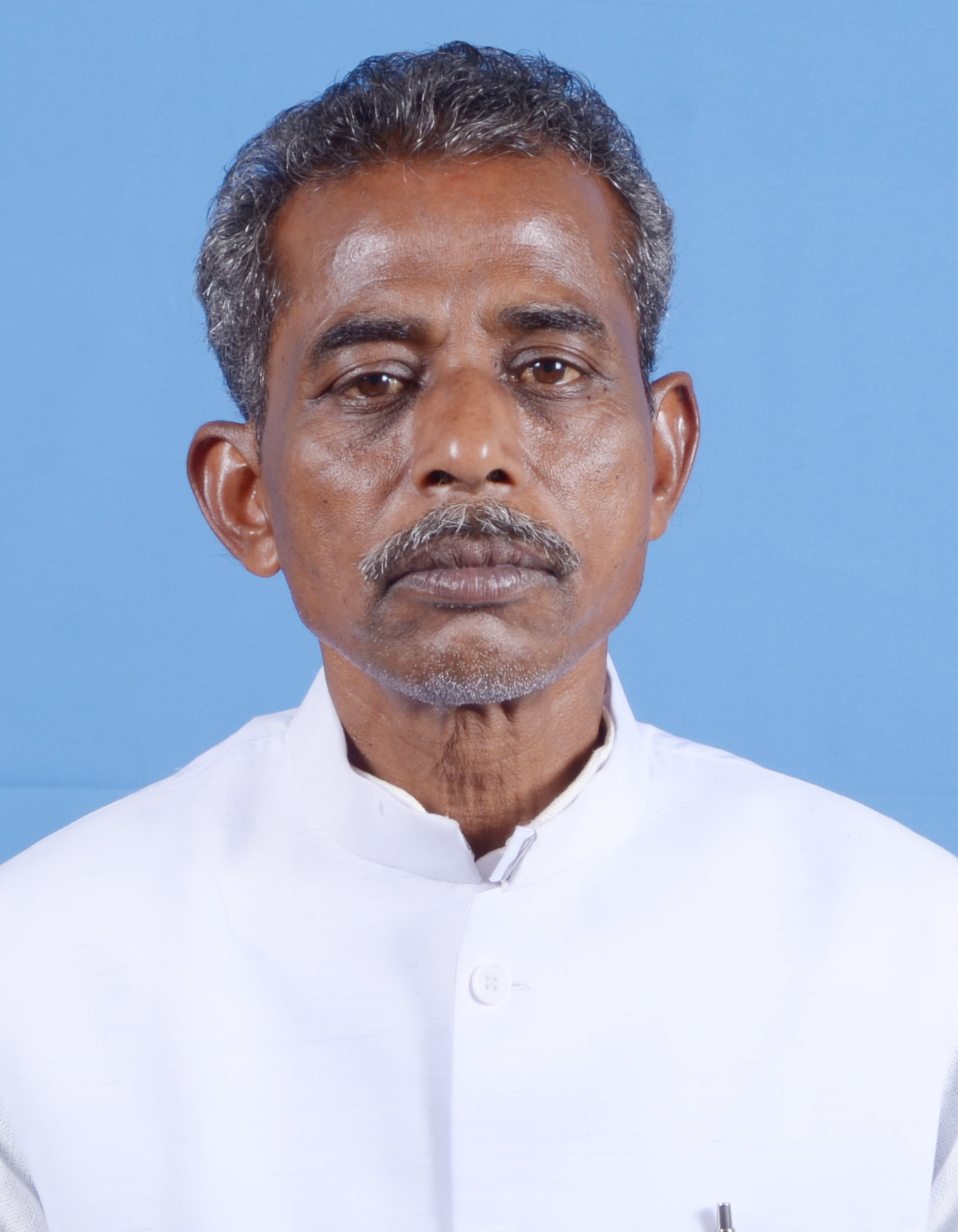 Sanatan Mahakud: The Champua MLA is no ordinary politician. His clout and following in the mineral-rich belt of Keonjhar district is too well known. That he could win the 2014 assembly elections as an Independent despite the BJD wave also underlines this fact. Which is why, his recent announcement to put up candidates in 25 assembly segments is being closely watched by political pundits. Simply because he has the wherewithal to play spoilsport!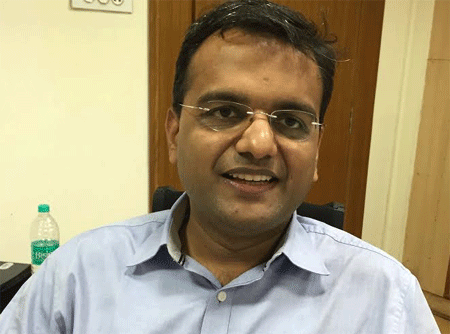 Krishan Kumar: From getting Bhubaneswar branded as a Smart City to rolling out projects like Mo Bus and Mo Cycle, this 2002-batch IAS officer has made his presence felt. For most part of 2018, he served as commissioner, Bhubaneswar Municipal Corporation, and vice-chairman, Bhubaneswar Development Authority, and was the prime driver of .FEST. In the fag end of the year, the government replaced him as BMC commissioner to make him secretary of cooperation department and special secretary, agriculture, and currently is he engaged in rolling out the politically-important KALIA programme for farmers. He is also back in BMC as its administrator.
Subroto Bagchi: An entrepreneur, the chairman of Odisha Skill Development Authority has used his marketing skills to make the 'skilled in Odisha' tagline quite popular. He remains in discussion because of his perceived closeness to the ruling dispensation.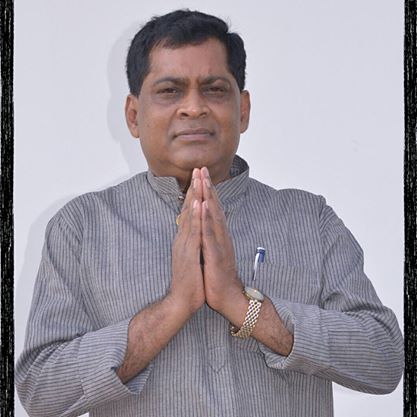 Naba Kishore Das: The Jharsuguda MLA on January 24 joined the ruling BJD, dealing a strong blow to the Congress, of which he was the working president of Odisha Pradesh Congress Committee. His influence is not just limited to his home district Jharsuguda (where he ensured Cong victory in 2017 panchayat polls); it spreads to certain other pockets of western Odisha as well. Politics apart, he also wields considerable influence in transport and certain businesses in the western region.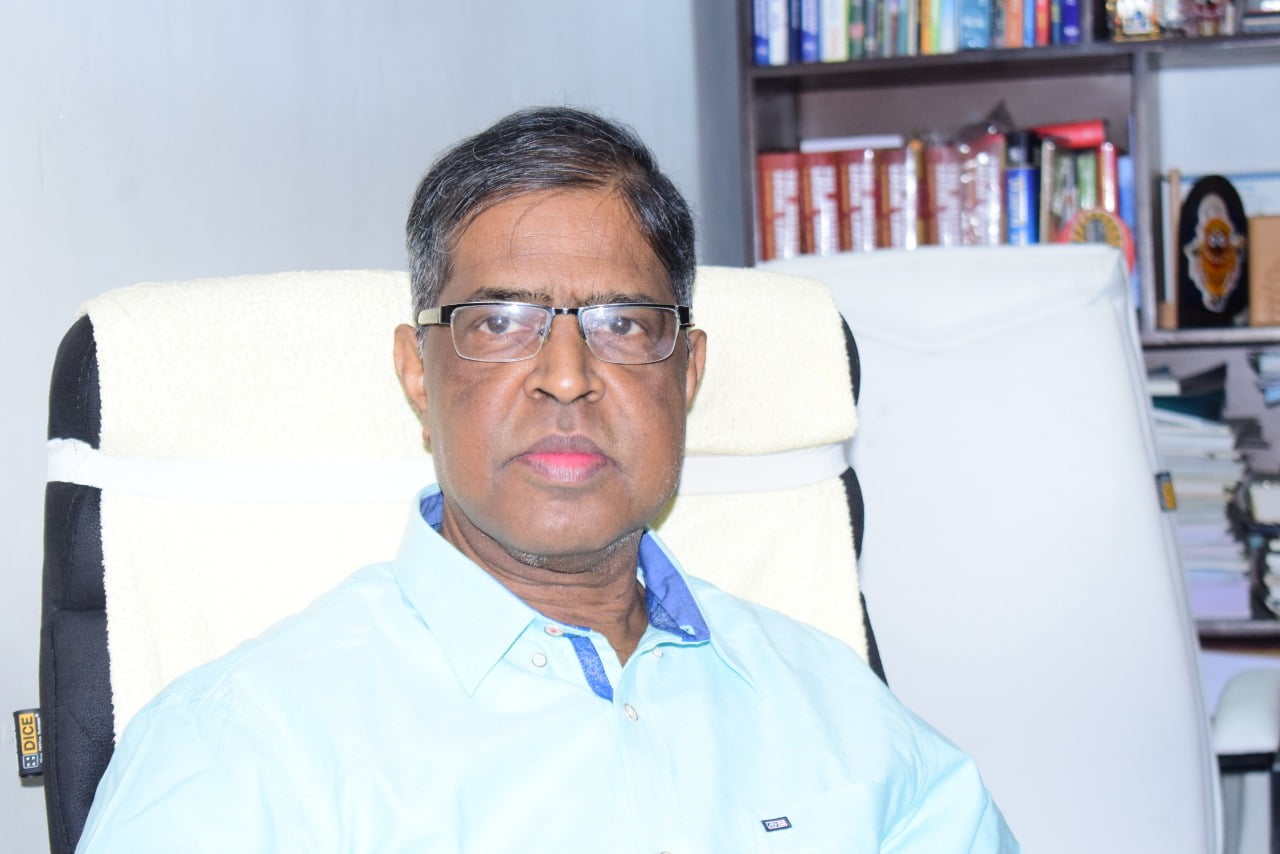 Manojranjan Nayak: The founder of SOA University loves to keep low profile and prefers to stay in the background. But this in no way diminishes his clout across the spectrum. His two media ventures, Odia daily Prameya and TV channel News7, too, have added to his influence.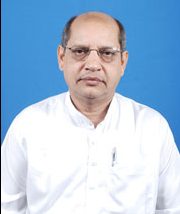 Prasanna Acharya: He is among the few founder members of BJD who are still going strong 21 years after formation of the regional party. Be it Bijepur bypoll during the initial part of 2018 or getting appointed as chief of Biju Krushak Janata Dal in December, the Rajya Sabha member has ensured he remains in the thick of things.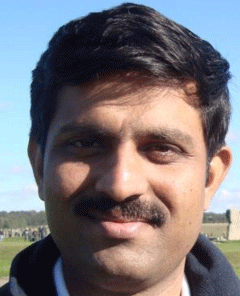 R Vineel Krishna: As director, sports and youth services, he played an appreciable part in successful organising of the Odisha Hockey Men's World Cup in November-December 2018. He certainly is in the government's good books. No wonder he also shoulders the responsibility of being managing director, Odisha Mining Corporation.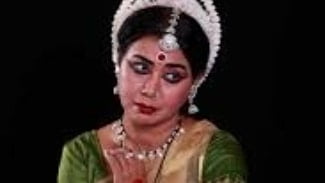 Aruna Mohanty: This Padma awardee has become one of the most prominent cultural personalities of Odisha and has become synonymous with dance events in the state. Apart from her dance performances, she is also a noted dance guru and choreographer.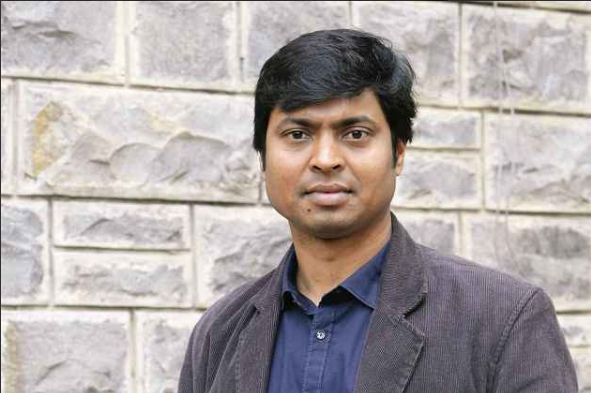 Dilip Tirkey: The former India hockey captain has created his impact both on and off the field. In many ways, he is the face of Odisha hockey and was projected in a big way during the Hockey World Cup. Also, the state government has appointed this ex-MP as chairman, Odisha Tourism Development Corporation.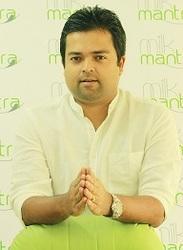 Srikumar Mishra: He is among the few Odisha-based young entrepreneurs who have succeeded in creating a popular brand. The founder and CEO of Milk Mantra was even featured in The Wall Street Journal in 2018. Not surprising when there is talk about start-ups, his name comes up.
Jual Oram: The Union Tribal Affairs Minister is not only the most prominent tribal leader of Odisha but also a major player in the state unit of BJP. The only BJP MP from Odisha is certainly capable of coming up with a few aces during a crucial political situation!
Raghunath Mohapatra: His influence certainly spreads beyond his field of stone sculpting. Which is why, he could get nominated to Rajya Sabha in 2018 when a BJP-led government is at the Centre after an unsuccessful bid to get elected with BJD backing to the Upper House in 2014.
Bibhu Mohapatra: Viewed as a youth icon, this soft-spoken New York-based fashion designer has made it big globally, fuelling the aspirants of youngsters who dream of entering the world of fashion and apparels. He was invited to give a talk and curate a fashion show during the 'Make in Odisha' conclave.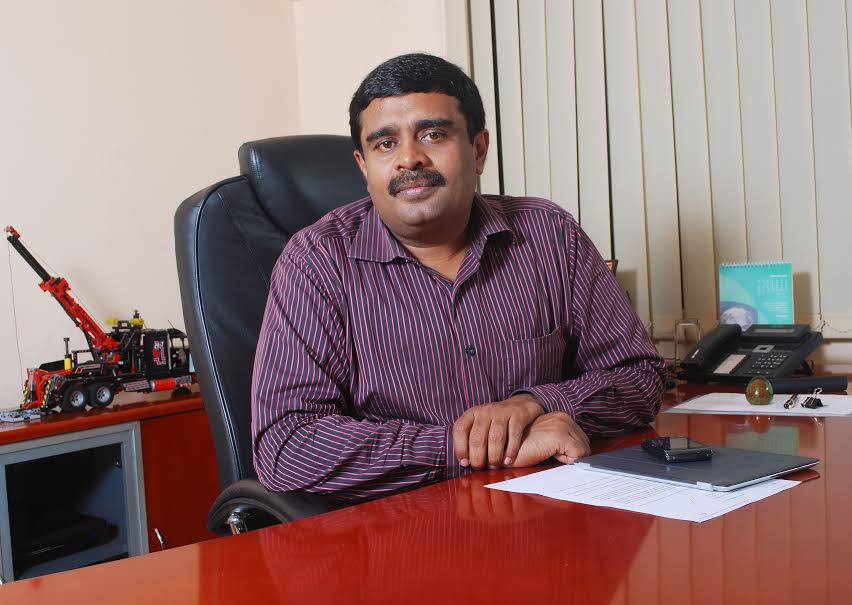 B. Prabhakaran: He does not own a mine but is a big player in the state's mining sector. His company Thriveni Earth Movers Private Limited has the raising rights for several iron ore mines in Keonjhar and his perceived closeness to powers that be makes him influential even beyond his business.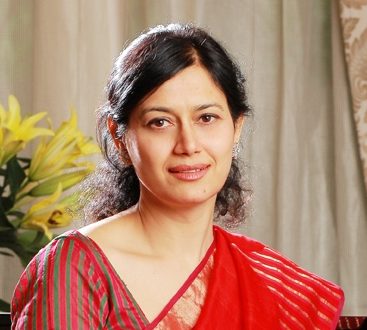 Jagi Mangat Panda: As managing director of the leading TV group in Odisha, she has tremendous clout in the media and entertainment industries. She is credited for the success of OTV, Tarang and other channels in the group's bouquet.
Elina Samantray: While Ollywood queens Varsha, Archita and Anu Choudhary had no releases in 2018, Elina successfully ruled the Odia film industry with 'Ishq Puni Thare', '4 Idiots' and 'Tokata Fasigala'.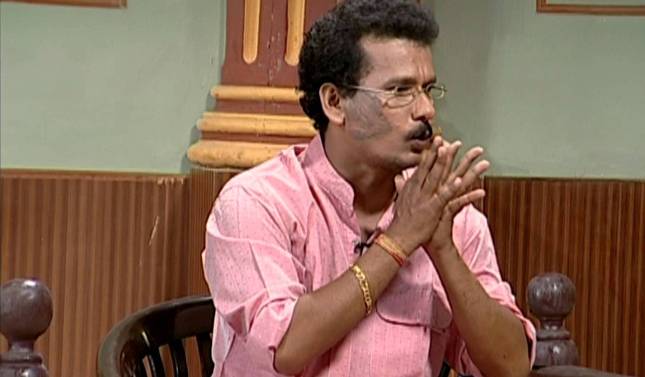 Papu Pom Pom: Notwithstanding different allegations against him, this talented actor's popularity could be gauged from the prayers and get-well-soon wishes that poured in for him when he was hospitalised with a severe pancreatic condition in 2018.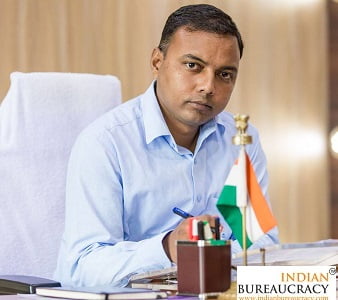 Prem Chand Choudhary: This 2010 batch IAS officer has become a talking point in administrative circles because of his 'meteoric rise' and close proximity with those who call the shots. Starting from his sudden transfer from district collector, Ganjam, to being given an important assignment like director (in-charge), special projects, panchayati raj and drinking water department, last year, he is handling the politically-significant PEETHA and Ama Gaon Ama Bikash schemes. The sudden prominence of Choudhary, who is also OSD to Biju Yuva Vahini, has raised quite a few eyebrows.
Anubhav Mohanty: Despite joining politics and becoming a Rajya Sabha member, his stardom has in no way been diminished. He continues to have a large fan base, especially in rural parts of the state. And with his wife, Varsha Priyadarshini, forms the leading star couple.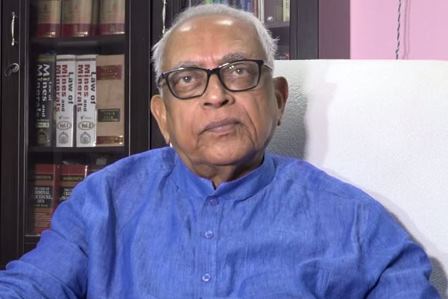 Narasingha Mishra: He is one of the most respected politicians in the state's politicoscape. Not just because he is the Leader of Opposition but for his knowledge of law and matured approach.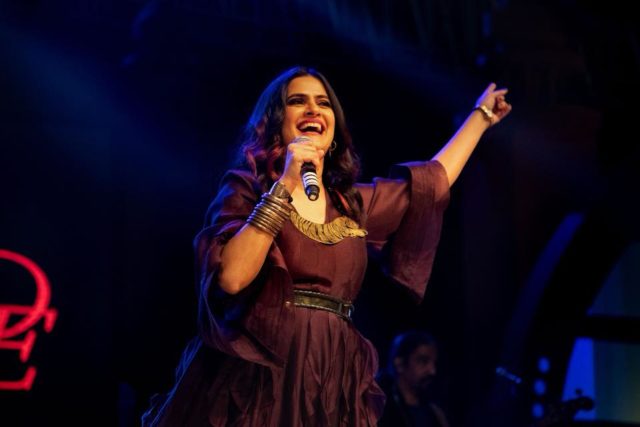 Sona Mohapatra: Controversies apart, she remains very popular, especially among the youth, in Odisha because of her high octane performances. Her celebrity status in the entertainment world makes her quite influential.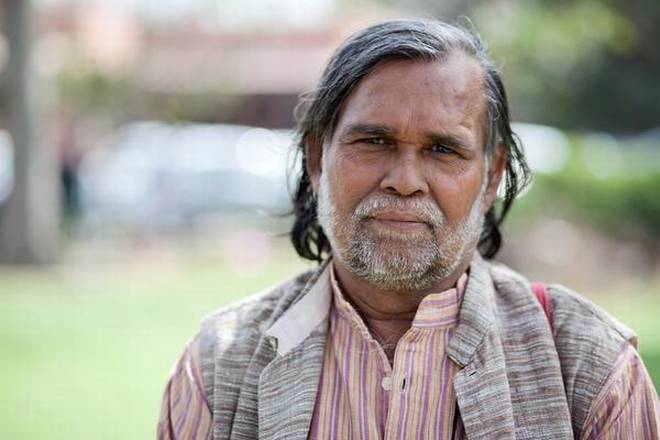 Prafulla Samantra: The successful campaign against mining of bauxite from Niyamgiri fetched him the coveted Goldman Environmental Award in 2017. He continues to enjoy an audience in certain parts, especially in mining and tribal, of the state.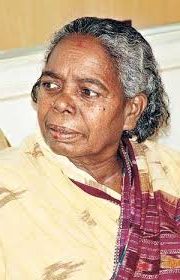 Tulasi Munda: She remains one of the most important tribal voices in Odisha. Her contribution in different fields, especially education, has earned her respect from people in various walks of life.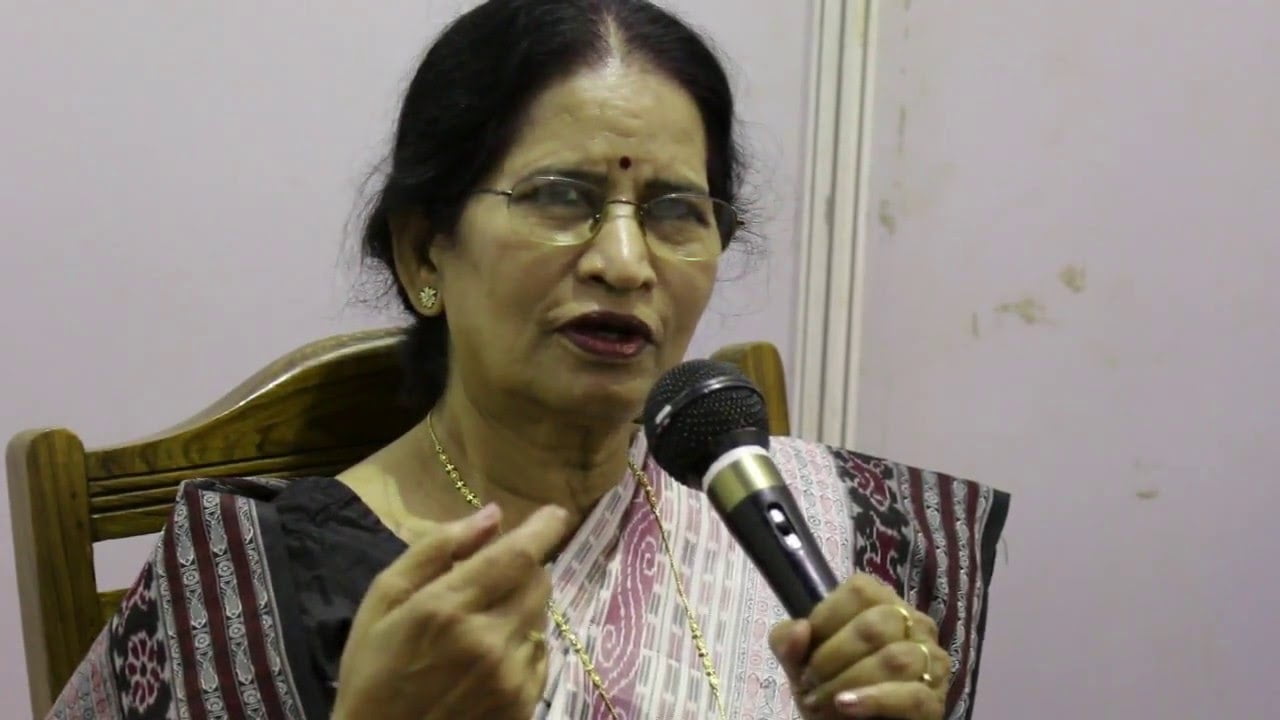 Pratibha Ray: The author of the famous novel Yajnaseni is among the lead writers in the state. As chairperson of the prestigious Jnanpith award committee, she has occupied a position few Odia writers have achieved.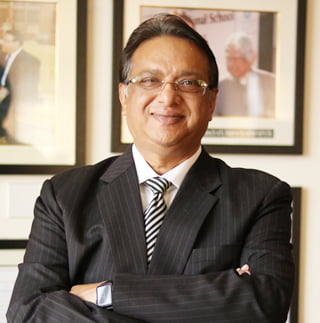 Bijoy Sahoo: The chairman of SAI International School added another feather to his cap with the launch of SAI Residential School at Banki in 2018. This chattered accountant's work in the education sector has also won him accolades at the national level.
Biswajit Mohanty: As the chairman of Greenpeace India, he has achieved a top position in the country as far as environmental activism is concerned.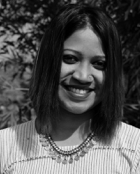 Lipsa Hembram: Founder of fashion brand, Galang Gabaan, this NIFT alumnus is being credited for taking Odisha's tribal weaves to the national and international fashion stage. This Santhali girl has caught the attention of leading fashionistas.