Odisha Fashion Designers Take Their Pick From Best Of 2018 Collections
Bhubaneswar: This year is drawing to a close and some magnificent events have taken place not just in terms of art and culture or sports but fashion too. There have been international shoots and our designers have also gone for national and international fashion weeks.
Odisha Bytes spoke to some of them to pick their personal favourites from their 2018 collection.
Reemly Mohanty
Roshni Sheoran, Yamaha Fascino Miss Diva 2018 runner up in a design from Kalavati- 'Treasures of Odisha' collection at Bombay Times Fashion Week.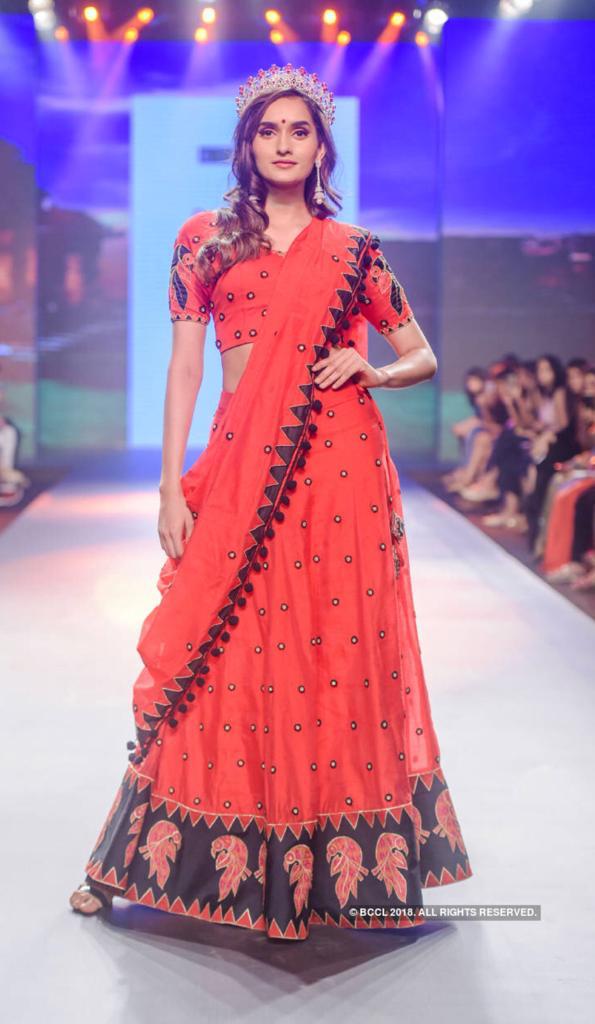 "This attire is my personal favourite as it is inspired from the famous Pipli appliqué work. The work was done on Chanderi silk and Odisha fine silk and embellished with some antique beads and zari. The colours red and black provide a lovely contrast as red is the colour of passion and black signifies elegance. The parrot Pipli appliqué work in black and red cloth was inspired by the colours on Goddess Subhadra's chariot called Dwarpadalana."
Nikita Nayak
This attire is inspired by the Clubs, Diamonds, Hearts and Spades.
"Cards are played in every corner of Odisha, outside a paan shop, railway station or any recess point. I had always thought of binding them together with intricacies and black, my favourite colour."
Dinendra Pratap Singhdeo and Roshan Sahoo (Posh Affair)
A fusion wear, designed in a mermaid pattern.
"We called it Mermaid Allure. The reason it comes under fusion wear is because the fabric print that is used is Passapalli (a completely Odia fabric, available and mass produced in Odisha) and the silhouette of the dress is completely western (a fish cut gown)."
Jyosna Das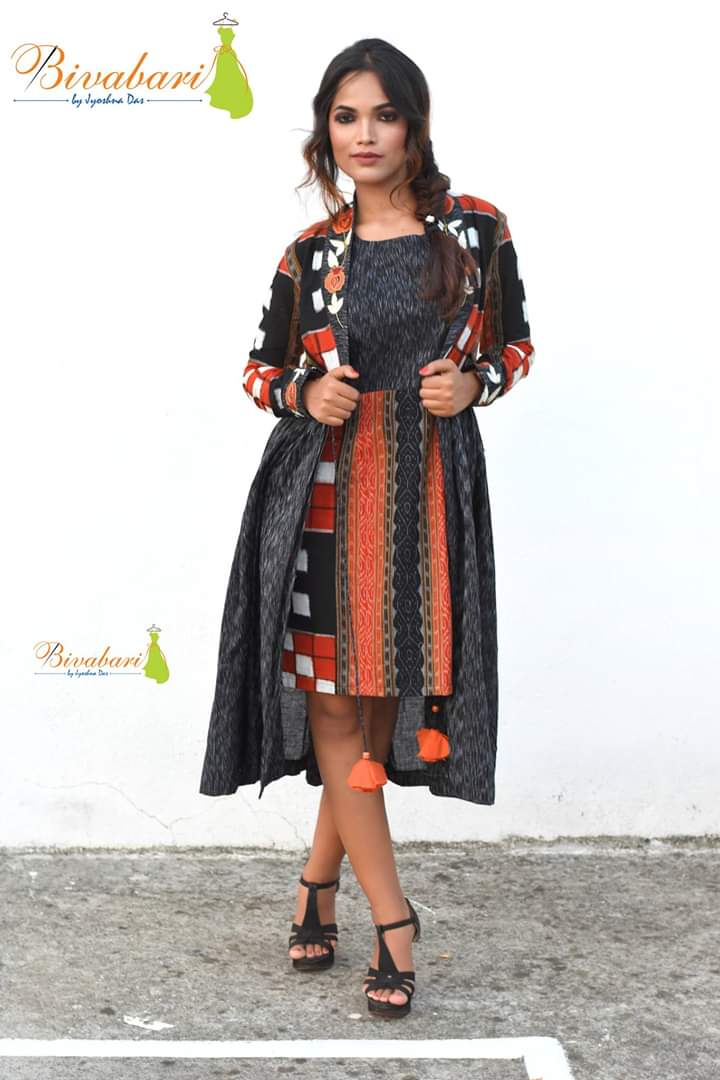 "It's made of my favourite handloom and Ikkat fabrics and a little hand embroidery is added to the collar. It is contemporary and stylish and my effort to attract the new generation to wear handloom. This design has been widely appreciated by young masses."
Rashmi Mahapatra
"I mostly love all my designs but this one stands out among the rest. The intricate designs are something that attract me to it."