Piped gas distribution system in state from Oct 20
Bhubaneswar: Union Petroleum and Natural Gas Minister Dharmendra Pradhan would launch piped natural gas distribution system in Odisha on October 20, informed Director (projects), GAIL, Ashutosh Karnatak at a press meet here on Wednesday.
In the first phase, piped gas under the Pradhan Mantri Urja Ganga Yojana will be provided to 255 families at Nalco Nagar here. The facility will be later extended to Cuttack, Khurda, Puri, Kendrapada, Bhadrak, Jajpur, Dhenkanal, Angul, Jharsuguda, Sambalpur, Sundergarh, Deogarh and Jagatsinghpur districts in phases, the GAIL official said.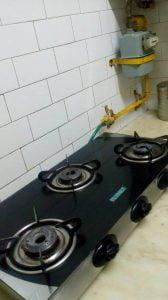 "The consumers would make payments on usage basis through meter reading. Construction of four CNG stations is underway to facilitate the piped gas system," he added.
GAIL would be constructing a 769 km-long natural gas pipeline in the state covering 13 districts with an investment of Rs 4000 crores for the purpose, sources said.