Bhubaneswar: Instead of rueing about the demise of classical music, the best way to ensure its survival is to tune into the hearts of the youth and give it a contemporary touch so that it can be appreciated. This is exactly what Odia composer Rudra Prasad Biswal has done with his music video, 'Sawariya', a contemporary classical treat.
The song, "Sawariya prem rang range jo radha…"is based on Raag Darbari Kanada and Todi, which is a difficult composition. It has been rendered by Jyoti Ojha, a disciple of Ustad Rashid Khan.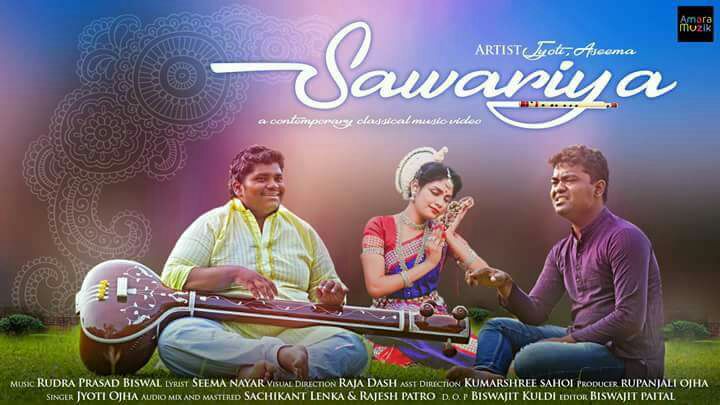 "The musical project was a combination of traditional Vaishnavi literature and Hindustani classical music with a western touch. The objective was to draw the youth towards classical music," said Biswal. The song essays Radha's divine for Krishna.  "This is the first-of-its-kind work in Odisha. "The combination of Darbari Kanada and Todi has earlier been done by maestros Ustad Ali Akbar Khan and Ustad Fateh Ali Khan. We have used both Indian and western instruments like sarangi, electric guitar and santoor," said Biswal. The video directed by Raja Dash was digitally released by Amra Muzik.
Biswal is coming up with his next music video 'Aajana Tum', which is a soulful love story.