President Droupadi Murmu Wore Odisha Handloom But Not 'Santhali' Saree At Swearing-In
Bhubaneswar: There was a lot of speculation about what President Droupadi Murmu would wear during the swearing-in ceremony. The first tribal and second woman to hold the country's highest constitutional office stuck to her Odia roots and picked an Odisha handloom for the red letter day.
Several news channel reported that Madam President donned a customary 'Santali' saree mostly worn by the Adivasi community on special occasions, purportedly picking the information from her sister-in-law Sukri Tudu interaction with media during which she said that she had brought a traditional saree for her from Odisha and hoped that she wore that during the oath-taking ceremony. "I am not sure what she will actually wear on the occasion. The Rashtrapati Bhawan will decide the dress of the new president," Sukri though had clarified.
Weavers in Odisha, however, said that the saree she wore was a Sonepuri Baadhi Kumbha Ganga Jamuna Silk Saree with Bomkai and Bandha (Ikat) work on anchal.
Managing trustee of Odita Trust Anita Sabat told Odisha Bytes on Tuesday that Santhali/Jhalah has checks and traditional motifs woven on the body and anchal. These do not have 'Kumbha' as was seen in the saree worn by the President.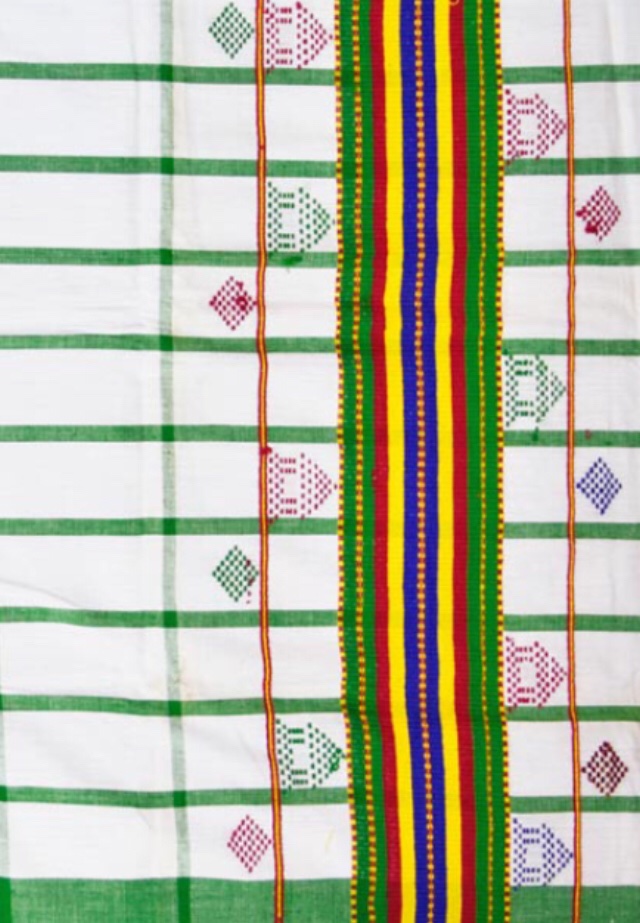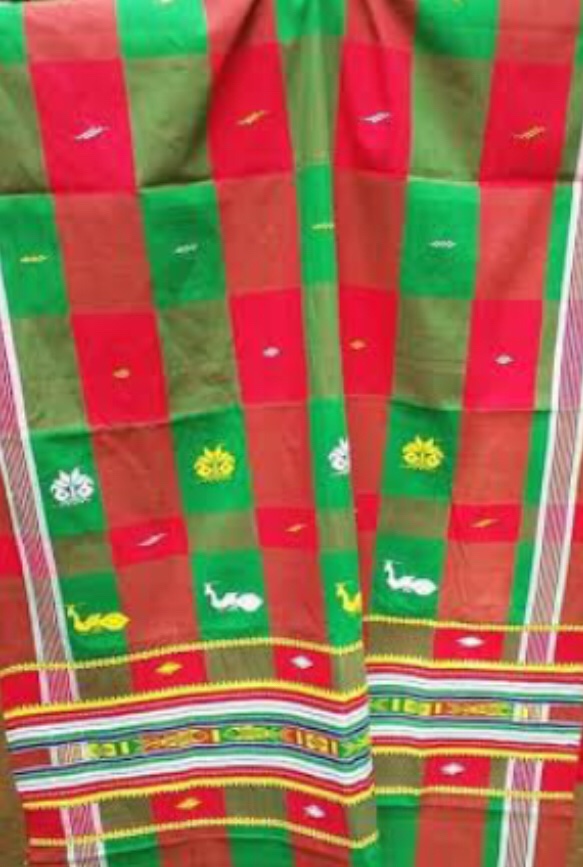 "I spoke to many expert weavers, including former supervisor at the Director of Textiles' Sambalpur regional office Prafulla Meher, and they said she was wearing Sonepuri Baadhi Kumbha Ganga Jamuna silk saree with Bomkai and Bandha work on the anchal," she said.
Elaborating on Ganga-Jamuna saree, she said these have two different colours on the border. "The saree she wore has saffron and green at the top and bottom borders. There is also 'Kumbha' work, triangles or temple patterns. Though many weavers said it was 'Phoda Kumbha, it is actually 'Baandi Kumbha' made by special technique," she said.
Anita said that these sarees are mostly woven in Sonepur. "Many weavers also said that it was a silk saree and not cotton," she added.