Puri: Prime Minister Narendra Modi got a unique gift on his 68th birthday. Artisan Banambar Pattnaik crafted a Ganesh sculpture by using foam and paper at Marichikot Lane, Puri. It is 10 ft. high and weighs seven kg.
And this eco-friendly Ganesh idol is holding a birthday cake instead of ladoos in one of his hands.
"Today is Prime Minister Modi's 68th birthday and I coincided both the occasions," said Banamber.
"I am a great fan of Modiji. I appreciate his Digital India campaign and Swachh Bharat mission. That is why I have dedicated this eco-friendly idol to him. I tried to deliver his message on cleanliness to the people through my work," said the 39-year-old artisan.
"I made a small Ganesh paper and foam idol in Puri. Then I posted it on Facebook. People saw my work on social media and I got a call from Surat for such work. I got this opportunity through the social media. That is why I appreciate Modiji's digital India campaign," said Banamber.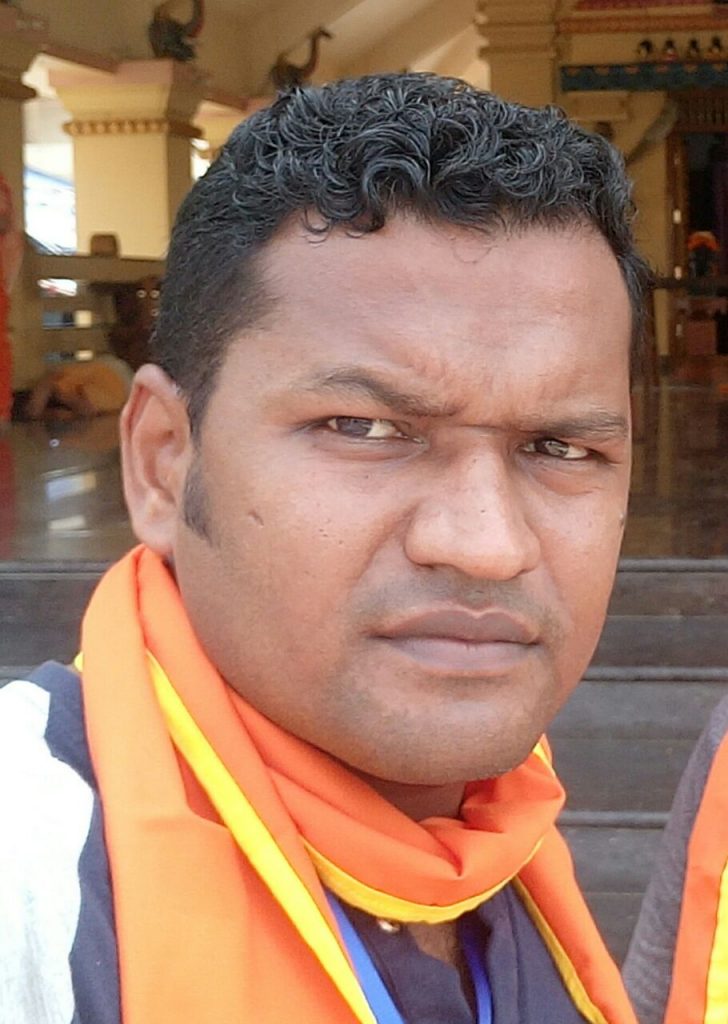 "I had earlier made three eco-friendly idols in Surat, Karnataka and Jharsuguda from 2015 onwards. This idol in Puri is my fourth," he added.
"I have started this art and craft work from the last seven years. I also have a passion for sand art. The people of Puri are appreciating my work very much and coming to witness it," Banamber said.
Puri Creative Handicrafts Co-op Society Ltd president Devi Prasanna Nanda said, "Banamber has crafted a traditional Ganesh idol. But he has used foam and cardboard instead of soil and chemical colours. Overall, he has made an eco-friendly Ganesh at its best. It is a good message for the society on the cleanliness drive because water gets polluted during the immersion of idols."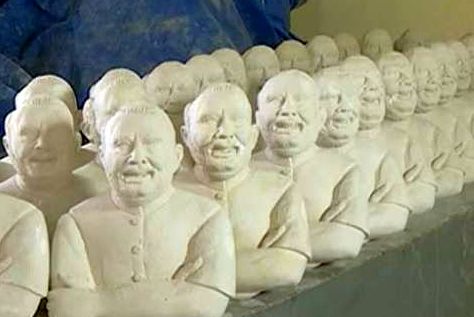 Another Puri-based passionate supporter of Prime Minister Narendra Modi, sculptor Sridhar Das wished him on his 68th birthday in a unique way.
He sculpted 68 statuettes of the Prime Minister. He took 15 days to complete the work.
Das has made six-inch tall sculptures using marble powder and plaster of Paris.
"Prime Minister Narendra Modi has a unique identity and he is a role model for the all the classes of the society. I have made these sculptures as a mark of respect for him," said Das.
In 2017, Das had sculpted a Modi statue based on his Make In India speech. In 2016, he had created a 1.5 feet red marble statue of the Prime Minister holding the Gita in his hand.
Prime Minister Narendra Modi is scheduled to visit Odisha on September 22 and will inaugurate the newly constructed Jharsuguda Airport.