'Pyaar Bhara Pack' On International Day of Art of Giving
Bhubaneswar: Over 35 lakh people partook meals at 6,500 centres across 4,000 panchayats, all block headquarters, NACs and municipalities in Odisha on the occasion of International Day of Art of Giving on Thursday.
The grand celebration was organised by Kalinga Institute of Technology (KIIT) University, Bhubaneswar.
In Odisha capital, the event was inaugurated by MLA, Bhubaneswar (North), Priyadarshi Mishra, Mayor Ananta Narayan Jena, District Governor, Lions Club, Ajay Agrawal
and KIIT University founder Prof. Achyuta Samanta.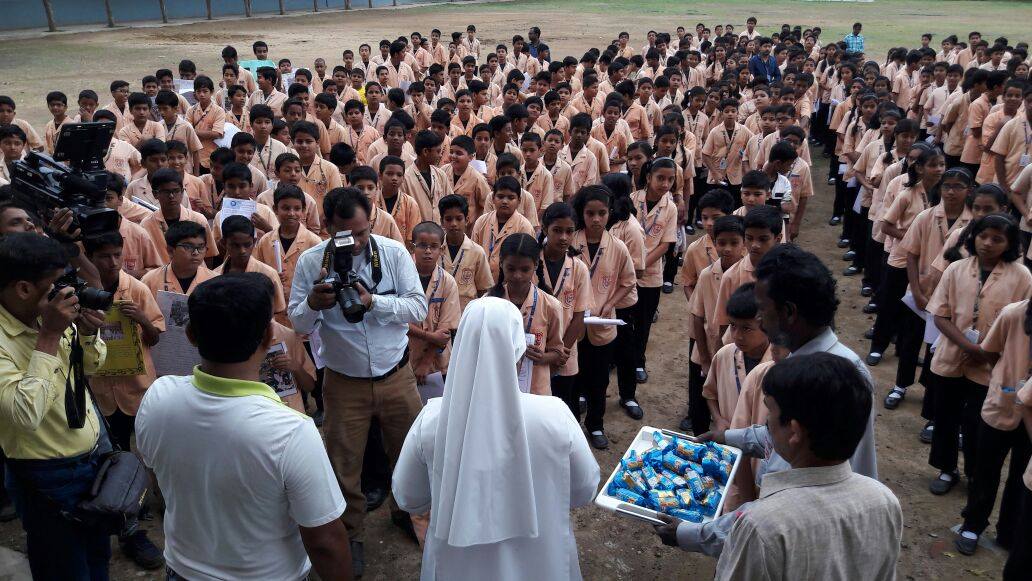 Mass lunches were held in more than 300 centres in the capital city, including Janata Maidan, Exhibition Ground, Laxmisagar Melan Padia, Kargil Basti, Mahisakhala, Niladrivihar, Patharbandh Basti and KIIT Stadium. In addition, sumptuous meals were also donated to almost all orphanages, old age homes and temples of the twin-cities of Cuttack and Bhubaneswar.
Speaking on the occasion, Prof. Samanta expressed his gratitude to the thousands of noble persons for supporting and celebrating Art of Giving all over the world and feeding the people in millions. He also thanked students, alumni and staff of KIIT and Kalinga Institute of Social Sciences (KISS) for their whole-hearted contribution to make the celebration a success.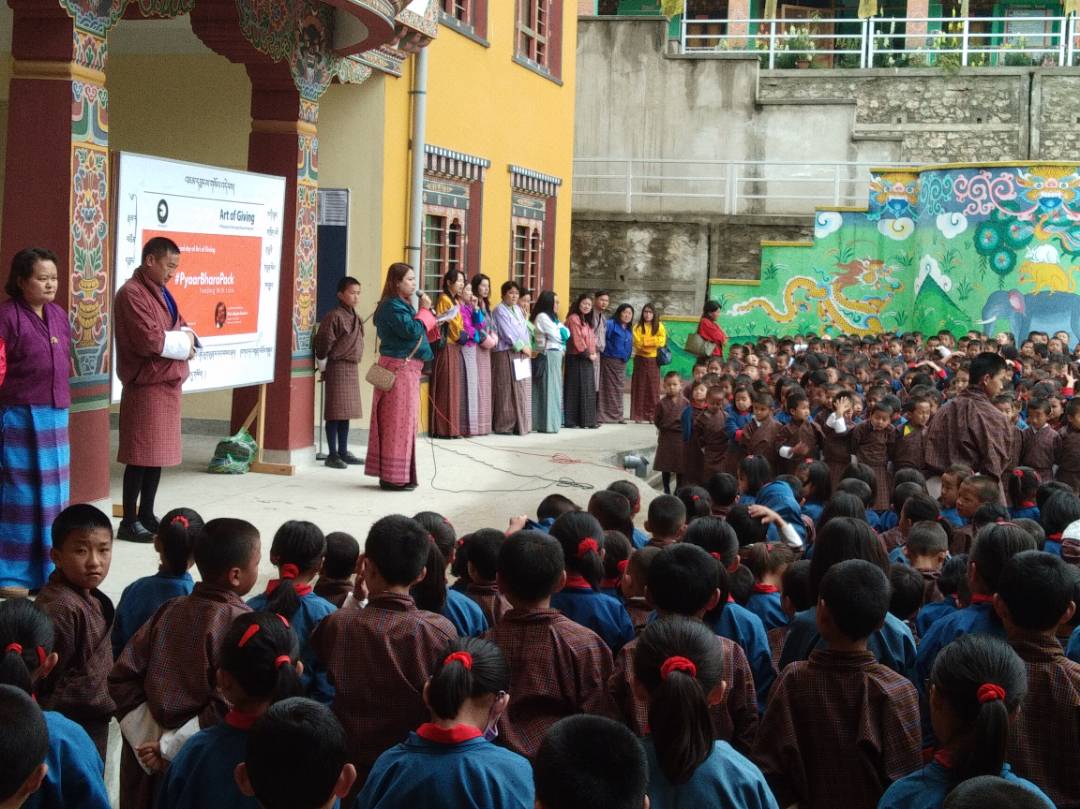 'Art of Giving' is a not-for-profit initiative for spreading, supporting and promoting the practice of giving around the world. It is based on the philosophy of life of Prof. Samanta, who has struggled through an experience of poverty, hunger, humiliation in receiving and
pleasure in giving from his childhood. He gives the credit of all his success to 'Art of Giving' and has been working relentlessly to achieve zero poverty, zero hunger and zero illiteracy since 1987.
In a scale and spread unheard of before, over 70 lakh people partook meals in 17,200 centres across the world on the 5th anniversary celebration of the event.
Art of Giving (AOG) – a philosophy of life to spread the peace and happiness among the people in the society  – was founded on May 17, 2013, by Prof. Achyuta Samanta, an eminent educationist, social activist, social reformer and Founder of KIIT & KISS. Since then, this day is celebrated as International Day of Art of Giving every year.
The theme of this year's celebration was 'Pyaar Bhara Pack' – or feeding with love – standing on the premises of 'People's Contribution, People's Participation'. Mass meals for the underprivileged were organized by generous people inspired by the philosophy of Art of Giving in more than 16,500 centres across the country, covering all cities in all states.
Globally, this day was celebrated in 610 centers spread across 80 countries in six continents.