Raise 'Pana' Toast To Good Health Odisha!
Bhubaneswar: As the Sun enters the sign of Aries, the state plunges into a festive mood celebrating Maha Bisuba Sankranti or Mesha Sankranti. It marks the end of spring and the beginning of summer.
The muted celebrations for the second consecutive year in view of the second COVID-19 wave are no dampener but an indication of the good days ahead with Odisha determined to avoid another lockdown by sticking to safety protocols and social distancing norms.
Though there are restrictions on public celebration of the festival and temple doors are closed for the devotees, all rituals related to this occasion will be performed at all religious places in the state.
Prime Minister Narendra Modi, Home Minister Amit Shah, Oil Minister Dharmendra Pradhan and Chief Minister of Odisha Naveen patnaik have wished the people of the state on this auspicious occasion.
HOW IS IT CELEBRATED
On this day, special rituals are observed at the Jagannath Temple in Puri and the newly-prepared almanac is read before the sibling deities.
People fast and offer prayers in temples along with Pana (a drink prepared from wood apple), food and cloth. Special offerings are made to Shalagram, Shivalinga, Hanuman, and other deities. A small perforated pot filled with Pana or a sweet drink of Mishri and water is hung over a Tulsi (basil) plant. The flour of horse gram chhatua, along with banana and curd, is consumed by the people after offering it to the Tulsi plant.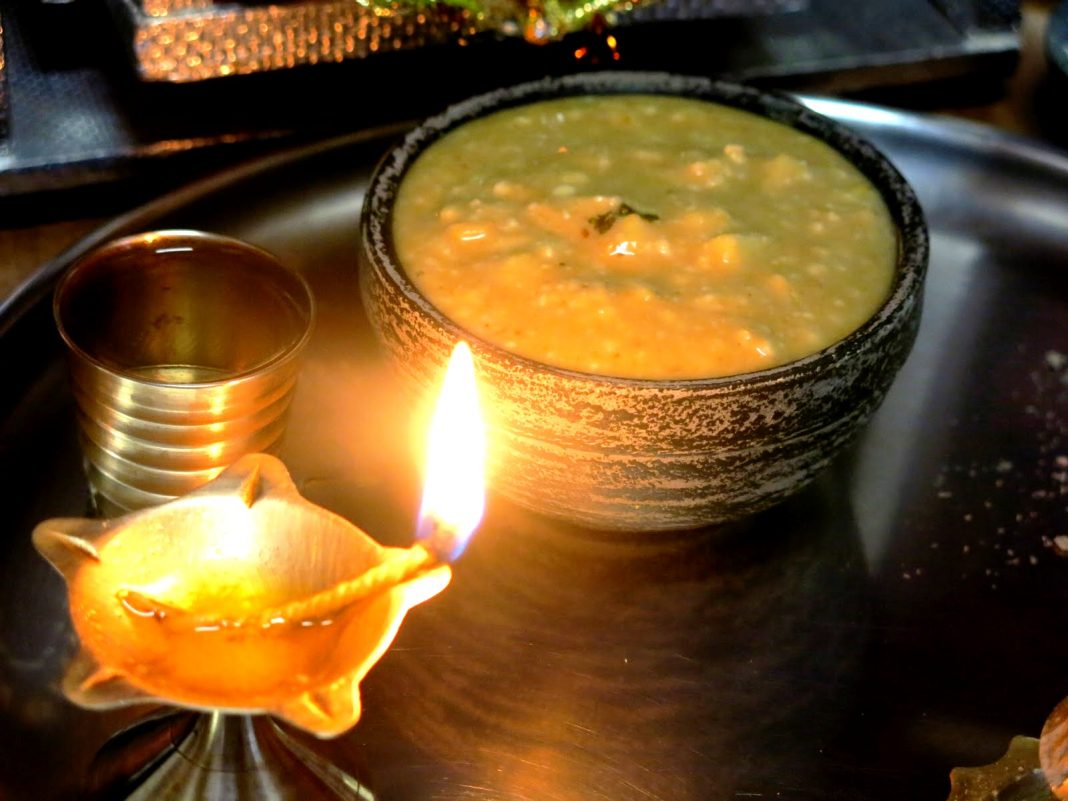 The festivities do not end here. Devi Pithas like Cuttack Chandi, Biraja, Samaleswari Temple and Sarala remain chock-a-block with devotees, attending Jhamu Yatra (fire walks).
People observing Jhamu Brata are called Patua or holy devotee. They end their brata by walking barefoot on burning charcoal as a part of their penance and to express gratitude to the goddess for having fulfilled their wishes.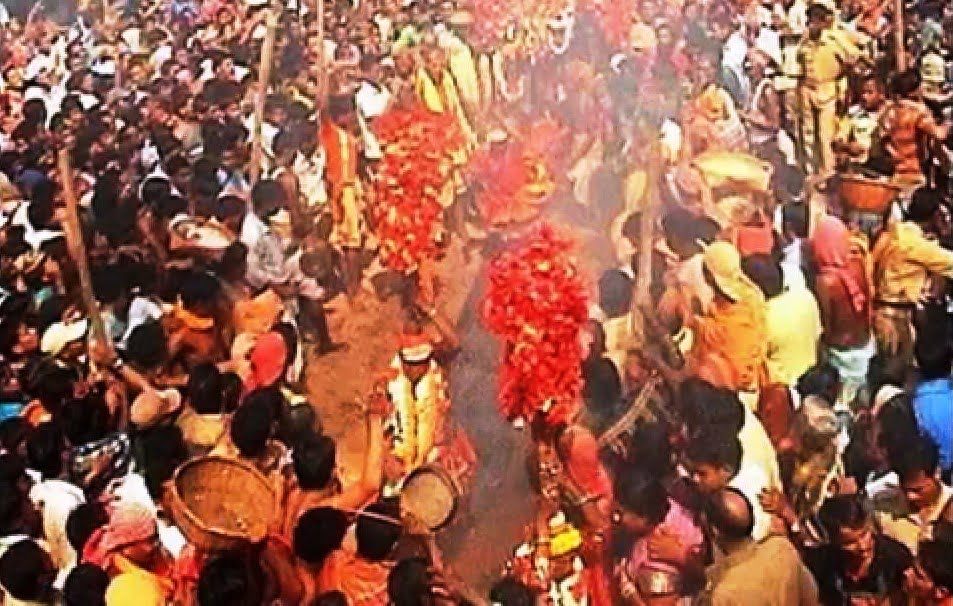 In North Odisha it is observed as Chadak Parva and in the South, the day is celebrated as the end of month-long Danda Nata, and the closing ceremony is known as Meru Yatra.
The participants of Danda Nata are usually called Dandua and the chief as Pata Dandua, who move from village to village performing to sounds of drums, cymbals and conch shells, while inflicting pain to self. They pierce iron nails on their back, make snakes sting their bodies, walk on fire and sharp swords, to appease Shiva.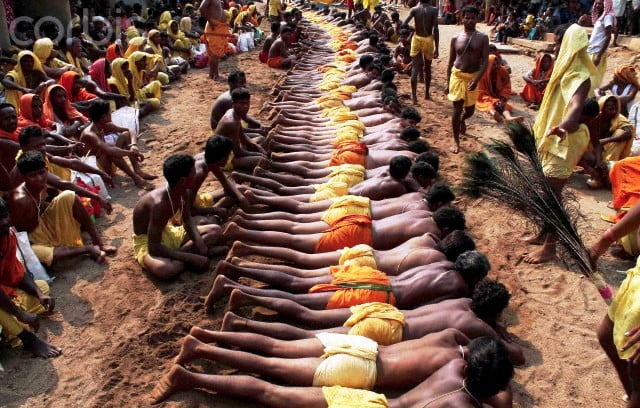 Maha Bisuba Sankranti is similar to New Year festivals like Baisakhi (Punjab), Bihu (Assam), Maithili New Year, Naba Barsha or Poila Boishakh (Bengal), Vishu (Kerala) and Puthandu (Tamil Nadu).
For the better days ahead, relish chhatua and Pana at home, while beginning a new cycle of life!