Puri: After Lord Balabhadra's Taladhwaja and Devi Subhadra's Darpadalana, Lord Jagannath in His Nandigosha arrived at Gundicha temple in Odisha's Puri at around 5.40 pm for the annual sojourn. 
The chariot of Lord Balabhadra had reached the temple around 4 pm and that of Devi Subhadra at 5.30 pm.
All three chariots are now parked at Saradha Bali in front of the temple
The pulling of the chariot on Bada Danda began at 12.15 pm, almost three hours ahead of schedule. It was scheduled for 3 pm.
The Pahandi Bije ritual of Lord Jagannath and his siblings from Jagannath Temple here too had concluded around 9.15 am, much before the scheduled time of 11.30 am.
This was followed by Lagi of 'Sola Chita' on the divine forehead of the deities.
The first servitor of the Lords, Puri Gajapati Dibyasingha Deb then performed the Chhera Panhara niti atop the chariots.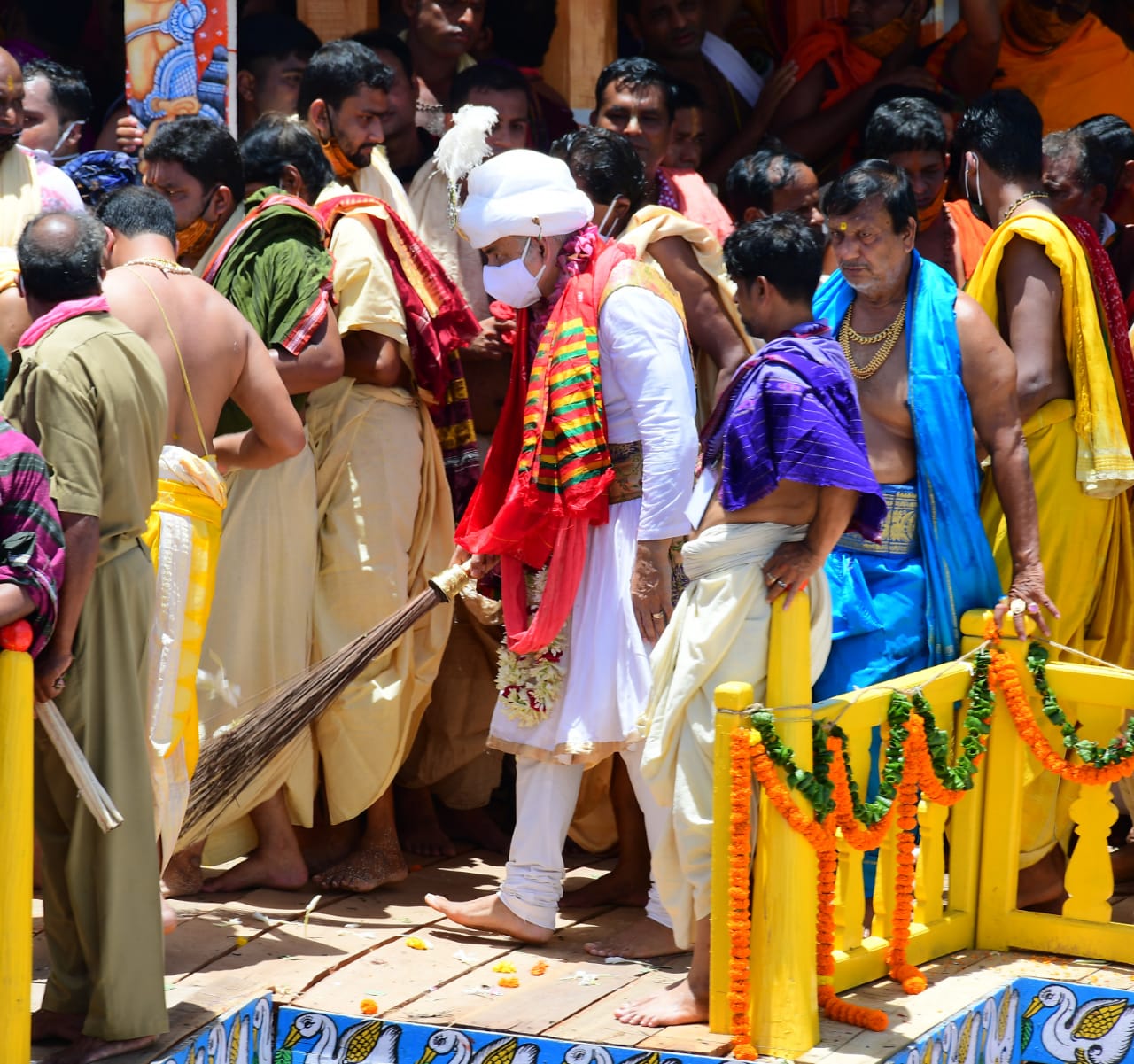 The Lords embarked on the annual sojourn after the charamalas were removed by Bhoi Sevakas and 'Ghodas' (horses) attached to the chariots.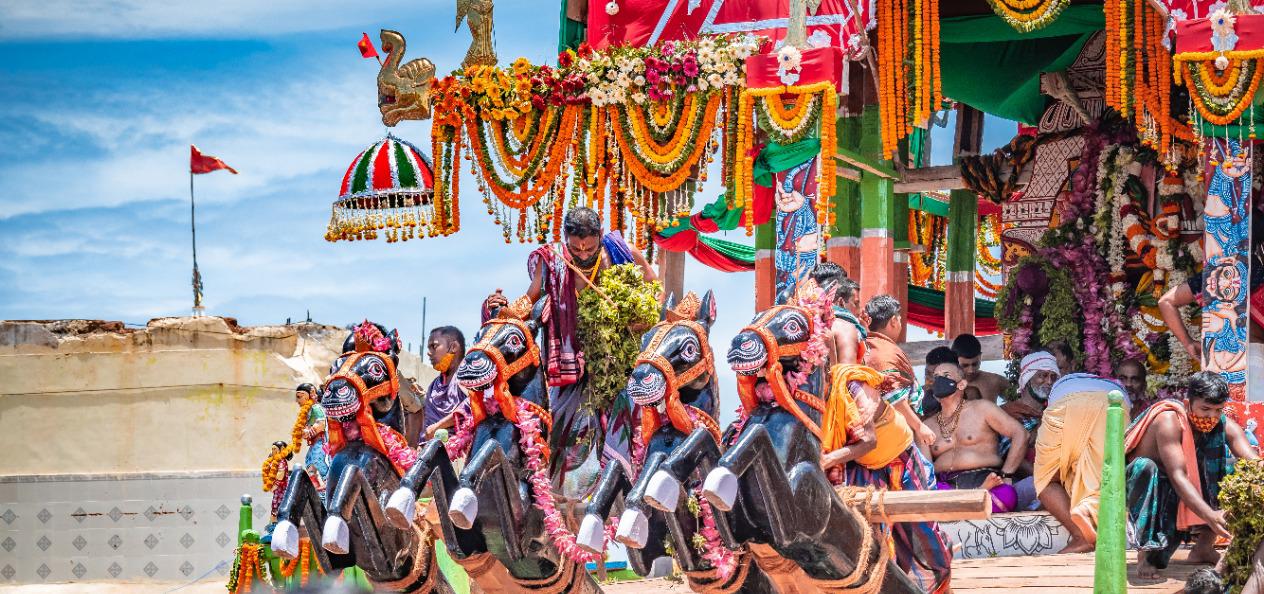 It began with the sevayats pulling the Taladhwaja chariot of Lord Balabhadra on Bada Danda, followed by Devadalana of Devi Subhadra and Nandighosha of Lord Jagannath.
Rath Yatra is being help only in Puri with the participation of devotees with strict adherence to COVID guidelines, for the second consecutive years.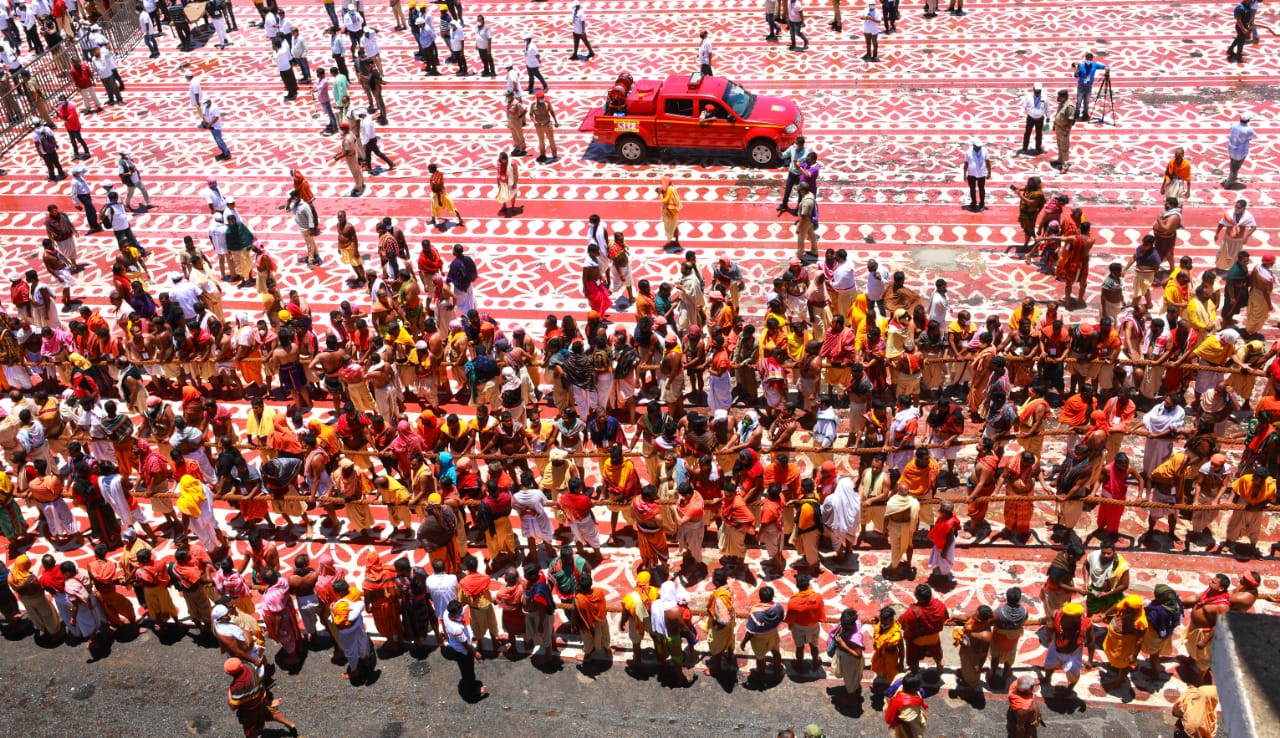 The seveyats, paricipated in the rituals only after being fully vaccainated and testing negative for COVID. The town is under curfew since 8 pm on July 11. The probitory order will remain in force 8 pm on July 13.