Bhubaneswar: The East Coast Railway (ECoR) has renovated the busy Sambalpur-Puri Intercity express with modern facilities. The coaches are now upgraded to 'Utkrisht' category.
The train, which has two AC Chair Cars, seven Reserved Second Class Seating and five Unreserved Second Class Seating, gets the following upgrades:
1. Epoxy flooring in toilet/PVC flooring with Z-Matt
2. Chrome-plated brass taps
3. Double-acting flushing valve
4. Stainless steel dustbin
5. Health faucets (Hand Spray) in AC coaches
6. Provision of Toilet Paper roll in AC coaches
7. Auto Odour-Control system to avoid bad smell
8. Venturi-type air exhaust in all coaches to get rid of foul smell
9. All coaches of this rake are fitted with energy efficient LED lights & new fans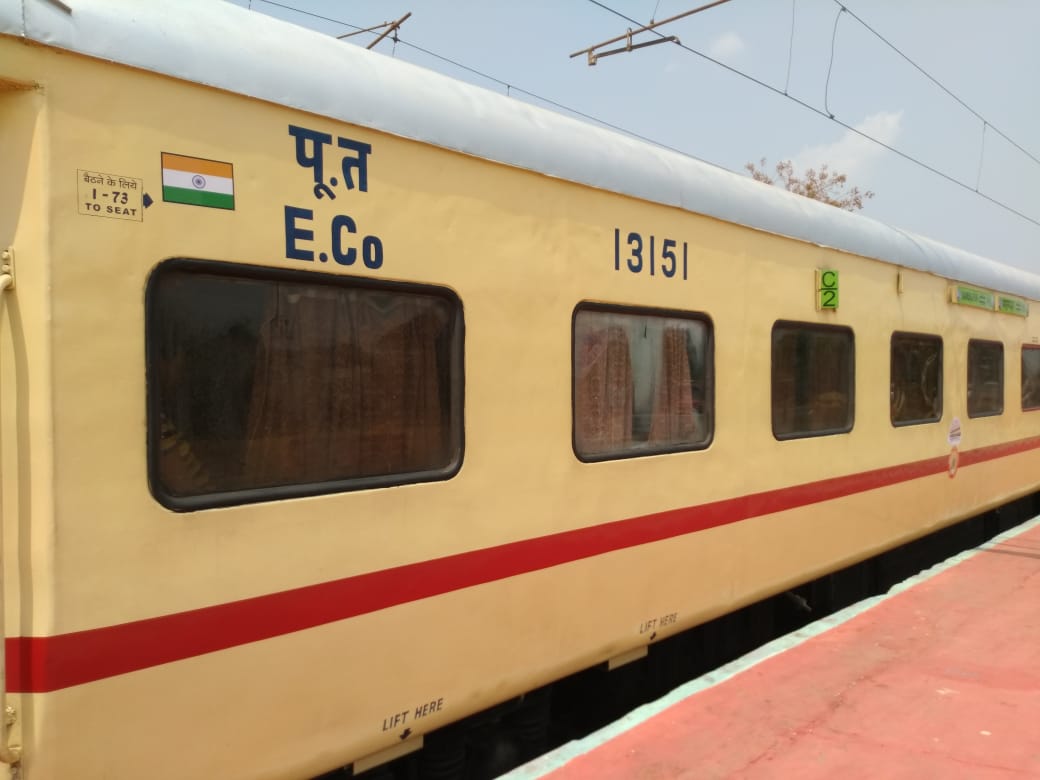 10. The rakes have a new colour scheme on the exterior – Yellow & Dark Brown. Paintings and photo frames of tourism & heritage sites have been provided inside to enhance the interiors.
11. Stickers printed on aluminium composite board about rail heritage, Swachh Bharat, environmental issues, Ek Bharat Srestha Bharat, bio-toilet info and multiple safety info stickers have been pasted inside the coaches.
The Sambalpur-Puri-Sambalpur Intercity Express is the third train which has been upgraded to Utkrisht Category Coaches. Earlier, ECoR had upgraded the Visakhapatnam-Hazrat Nizamuddin-Visakhapatnam Samata Express and Puri-Durg-Puri Express with these coaches on a trial basis.