Puri: On the occasion of World Environment Day on Tuesday, keeping with this year's theme 'moving towards a plastic-free future', internationally acclaimed sand artist Sudarsan Pattnaik sculpted a huge sea turtle on Puri sea beach.
He carved the turtle with empty and unused plastic bottles, spreading the message against using these non-biodegradable items that posed a serious threat to the environment.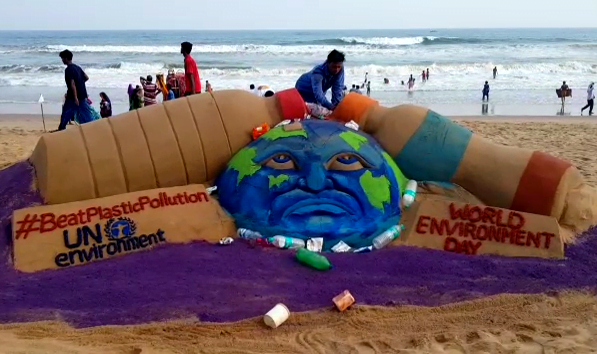 Another renowned sand artist Manas Sahoo has also come up with a huge sand sculpture on the sea beach, depicting the environmental hazards across the globe.
It took Sahoo seven hours to create the sand sculpture using about 20 tonnes of sand.