Schoolkids Repair Poor Road In Odisha's Sonepur
Sonepur: Waiting in vain for the government to act, a group of schoolchildren took it upon themselves to repair a road at their village in Sonepur district recently.
Five students of Class-VII and Class-VIII used spades to put murram on the road to level it at Gouda village in Ulunda block.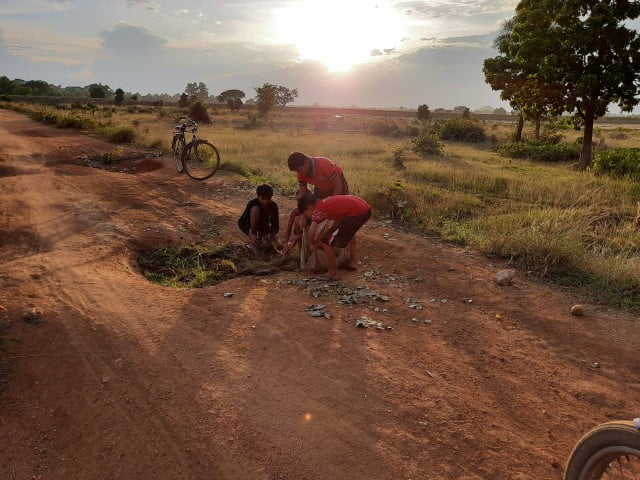 Villagers said the kutcha road connects Gouda village to Ulunda block Sadar. It has many holes that are an inconvenience to hundreds of students who take the road daily.
The villagers claimed that they had informed the sarpanch and BDO about the problem several times, but they did not get any result.
Left with no option, the five children repaired the road.