Rourkela: Residents of Panchapariamunda village in Sundargarh district are in a state of panic after a herd of close to 15 elephants destroyed houses and crops on Wednesday night.
According to sources, the herd of elephants strayed into the village last night and went on the rampage pulling down three houses and damaging agricultural produce in the village and nearby areas.
According to villagers, elephant menace has been continuing unabated in the region. They demanded appropriate action by the forest officials to keep the wild animals away from human settlements.
On being informed, a team of forest personnel reached the village and assured the villagers of immediate steps to drive the herd away from human habitations.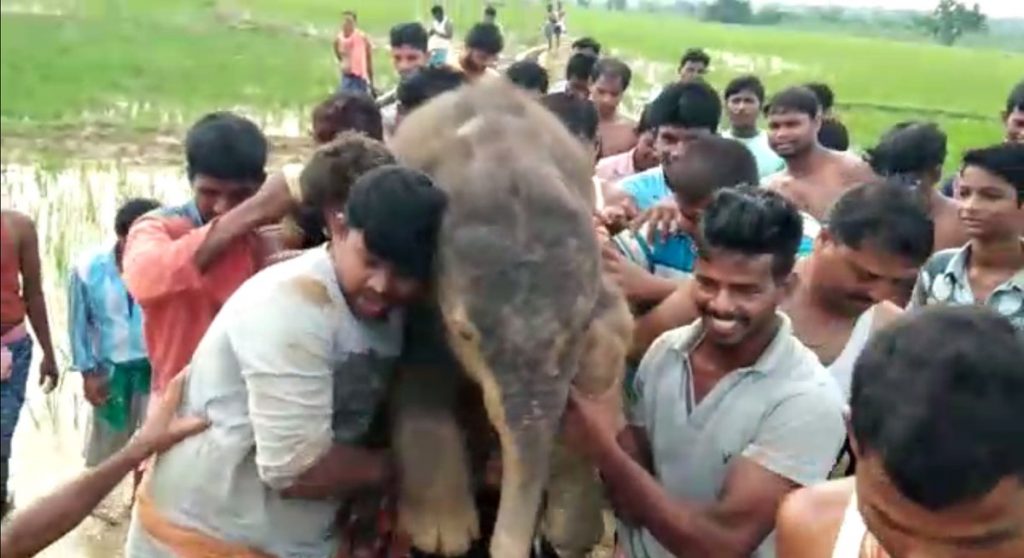 In another incident, locals rescued a baby elephant that had fallen into a canal at Khamara Nuagaon under Khuntuni Forest Division in Cuttack district.
On being informed, forest officials reached the spot and sent it for treatment.