This Bhubaneswar Girl Becomes Angel For Stray, Injured Animals
Bhubaneswar: When there is a craze among the people to adopt foreign breed dogs, Biomedical Engineer Belasnata Padhiary of Bhubaneswar has turned an angel for the stray and injured animals of the city.
She is giving food to over 50 street animals daily.
"After my studies, I was doing a full time job. But for this work, I couldn't give time and left that job. Now I am doing a part time job to earn something, so that I can spend on these animals," said Belasnata.
She not only ensures that the dogs, cats and cows do not have to remain hungry, but also takes care of them in every way.
"I am a wildlife lover since my childhood. But, I started this work since 2016. I had kept some injured stray animals at my home. My neighbours complained. They had released a notice that I cannot bring the stray and injured animals to the society. I had to shift my house," she said.
"I feed over 50 stray animals twice in a day. Their numbers are increasing. Some of them are paralyzed and some other are injured in accidents," said Belasnata.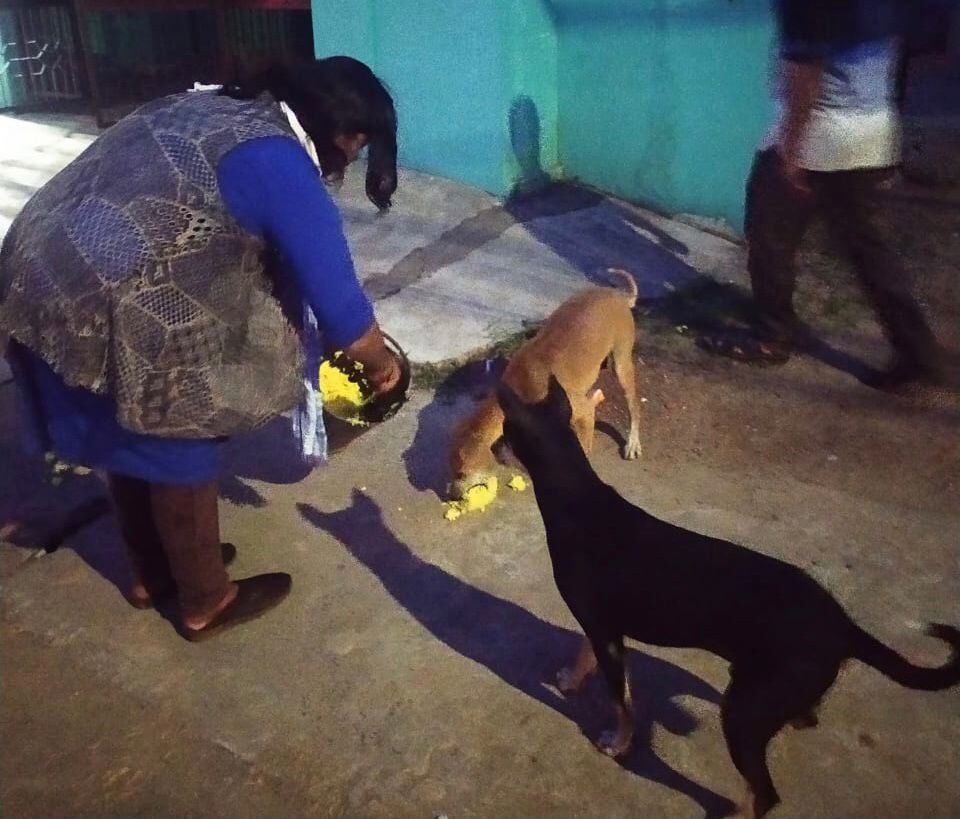 "I use my salary to feed those animals. Besides, my family also supports me in this work," she added.
"If required, I used to bring stray animals to my home in hired auto-rickshaw. I release them after their treatment. Observing my work, some people have started offering donations to me to take care of stray animals," said Belasnata.
"I observed that many puppies either die or lay injured on the roads. There was nobody to take care of them. I cannot see them in pain," she said.
"Nowadays, few people think of animal welfare. I don't have a registered NGO till now. After raising fund and more manpower, I will register for a NGO," she hoped.
"I have a team now. Members of my team help me in the rescue work. We have a WhatsApp group, through which, we get information about injured animals," she added.
"Animals are as innocent as babies. They cannot speak and remain helpless till their death. They should not suffer. My aim is to open a shelter for the animals," said Belasnata.