Bhubaneswar: Prime Minister Narendra Modi will feature in Discovery's top-rated programme 'Man Vs Wild' on August 12. A trailer of the same has been trending on social media since its release on Monday.
The trailer shows the programme's celebrity host, Bear Grylls, documenting the "unknown side of PM Narendra Modi as he ventures into Indian wilderness to create awareness about animal conservation & environmental change". It adds that the episode will premiere simultaneously on 12 Discovery channels in India on August 12 at 9 pm.
Timing
Interestingly, the trailer launch came on a day the PM released the Tiger Census 2018, reporting a 33% growth in big cat count in four years. "The results of the just declared Tiger Census would make every Indian happy. Nine years ago it was decided in St. Petersburg that target of doubling tiger population will be 2022. We completed this target 4 years early."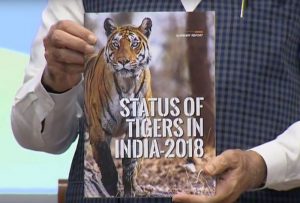 So is the PM using the opportunity to brand himself as a champion of wildlife conservation? His take on the upcoming 'Man Vs Wild' episode hints so.
"For years, I have lived among nature, in the mountains and the forests. These years have had a lasting impact on my life. So when I was asked about a special program focusing on life beyond politics and that too in the midst of nature, I was both intrigued and inclined to take part in it," he said. "For me, this show presents a great opportunity to showcase to the world India's rich environmental heritage."
Critics Cry Foul
On the other hand, Modi's usual critics have harped on the timing of the shoot. The episode was shot at the Jim Corbett National Park in Uttarakhand in February this year. Social media critics pointed out that the PM was shooting for the show when the Pulwama attack happened on February 14. Earlier, Congress too had sought an explanation from the PM as to why he continued the shoot even after the strike had happened.
Media Blitz
The rants apart, the episode promises to be a global blockbuster. It will premiere in five languages in India and will also be telecast to more than 180 countries.
It's not unusual for political heavyweights to go for such personal branding on media to send across a message that "All is well". Here are three such instances:
#Naveen Patnaik, Odisha CM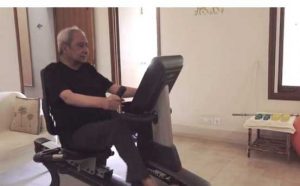 "I'm fighting fit." Chief Minister Naveen Patnaik told NDTV as he worked out in his personal gym attired in an all-black track suit. The TV interview, which was aired just ahead of the twin Parliamentary and Assembly polls in Odisha in May, was to rubbish "rumours by a political rival" that the 72-year-old leader was tired and too ill to lead the state government.
To counter such misgivings among the people, the video showed Naveen working on an exercise bike, jogging, stretching and walking at Naveen Niwas in Bhubaneswar.
So did the voters believe Naveen's fitness image? It doesn't matter. His BJD stomped to power for the fifth consecutive time in Odisha. And in the process, Naveen became only the third CM after Pawan Chamling (Sikkim) and Jyoti Basu (West Bengal) to achieve this feat.
#Imran Khan, Pakistani PM
"I felt as if I came home after winning the World Cup," the 62-year-old cricketer-turned-politician said after his first official visit to the US last week.
It helped the Pakistani PM's cause that a gaffe by US President Donald Trump on Kashmir was lapped up by the Pakistani media as a "diplomatic coup" for him.
Playing to the gallery, Khan claimed that the days were not far when Pakistan will emerge as a great country in the world. It's another matter that Pakistan is facing growing international condemnation for its use of terror as a state policy or that the country's economy is staring at a meltdown.
And Mr Khan, you are wrong. Yes, you had captained the Pakistani team to lift their maiden Cricket World Cup in 1992. But this time, no such luck!
#Vladimir Putin, Russian President
Since becoming the President of Russia, Vladimir Putin has staged numerous macho stunts on the state-run media to portray himself as a strongman who will lead his country to greatness.
Putin hopes that these images will "create connections" with Russian citizens, said Fiona Hill, who wrote the President's biography.
However, many of them don't really stand up to scrutiny. For instance, Putin famously has a judo black belt, and regularly practices the sport in front of TV cameras. But experts say there's no evidence that the ex-KGB man has ever been challenged by a decent opponent. One expert even went to the extent of claiming that Putin was a "fraud martial artist" who "only fights people who are in his power".
In another such photo-op, Putin was seen "discovering" fragments of two ancient Greek urns under the Black Sea. He later told the media: "The boys and I found them". Two months later, however, a Putin aide claimed in a media interview that the artefacts were planted.